When it comes to finances and financial planning, it's easy to make a mistake. The wrong move could cost you dearly in the long run!
Your finances will affect your future, and through your future, your family's future. Given that, you must be absolutely diligent in your actions to avoid common financial planning errors.
Of course, the need to pay attention to your finances is particularly crucial in your latter years, a time when you might be more sensitive and vulnerable to life's realities.
Whether you're a senior or approaching your senior years, and you're looking for ways to stay on top of your financial situation, here are proven methods that can help keep you on the safe side.
Let's dive in!
1. Maximize Your Senior Benefits
One of the most common financial planning errors you can make as a senior is failing to maximize your benefits.
There are a number of ways to do this, but the most common is to simply know what is available to you and make sure you're getting the most of what you're entitled to.
For example, stay up to date on any changes in the law that could affect what you can receive through Social Security or the pension program for veterans if you're qualified.
By simply being mindful of these changes, you can make sure that you are getting what is rightfully yours. This alone can help increase your financial readiness for any finance-related life situations that may come your way.
2. Keep Your Estate Planning Up to Date
This is another mistake you can make as a senior when it comes to your finances. Life circumstances change, and with those changes often comes the need to revise your estate plan.
For example, you may need to change your beneficiary designations if you get divorced or your children's financial circumstances change. You may also need to make changes to your power of attorney or advance directives if your health deteriorates.
Failing to keep your estate planning up to date can result in the misdistribution of your assets. Your loved ones may also lack proper legal documents to act on your behalf.
To avoid these mistakes, make it a point to review your estate plan regularly and make changes as needed. You should also consult with an experienced estate planning professional who can help make sure that your plan is up to date and complete.
3. Be Proactive
Another mistake a lot of seniors make is not planning for retirement or long-term care needs. This can be a costly one, as nursing home care can easily cost tens of thousands of dollars per year.
So, be sure to plan your move into a retirement home or an assisted living setup ahead of time. This will save you a lot of money in the long run and ensure that you will get the care and lifestyle you deserve.
Regardless of your sources of income, you should also make sure to plan for your income taxes. Withdrawals from retirement accounts and pensions can be taxed at a higher rate than earned income, so this is one preparation you wouldn't want to miss.
You should also look into your insurance coverage on a regular basis. Homeowners' and health insurance policies often need to be updated as we age.
By staying proactive and informed, you can well avoid these mistakes and maintain good financial health.
4. Monitor Your Financial Plan and Investment Portfolio
Monitoring your investment portfolio or financial plan regularly is important to ensure that they are still in line with your goals. This is particularly important if you have relegated the task of overseeing your finances to another person or entity.
One of your most important goals could be keeping your investment portfolio diversified, which is a good way to manage the risks of investing.
For example, by investing in different types of assets, you can continue to gain from the others even if one particular asset is not doing well.
Meanwhile, if you encounter some financial issues, you could also look into more funding options and check more about reverse mortgages, which can provide a reliable income stream.  
Any sound financial plan begins with goals, so unless you spend time checking on them, you can end up miscalculating your needs or, worse, losing any investments that you have made.
5. Keep Safe Against Fraud
Finally, remember that seniors are some of the most convenient targets for fraudsters. For example, if you don't actively keep track of your finances, you may be making it easy for them to steal your money or assets.
This is why you have to keep regular tabs on your bank accounts, investments, and bills.
Another mistake you can make is giving out too much personal information. Be cautious when sharing your Social Security number, credit card information, and other sensitive data.
Remember to be aware of the different types of scams that target older adults. Common ones include fake charities, miracle cures, and sweepstakes schemes. Never give money or personal information to anyone unless you are certain that they are legitimate.
Say Goodbye to These Common Financial Planning Errors
Seniors are often inundated with information and may not know where to start. By keeping these five common financial planning errors in mind, it will be easier to avoid them and continue living a financially comfortable life.
Even if you're working with a professional financial planner, it is wise to know all the details yourself so you can make the most rational and beneficial decisions in any aspect of your financial reality.
Did you find this article helpful? Check out the rest of our blogs!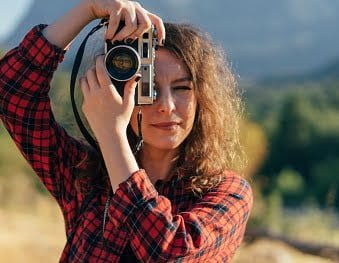 Andrea Parker is a reporter for Zobuz. She previously worked at Huffington Post and Vanity Fair. Andrea is based in NYC and covers issues affecting her city. In addition to her severe coffee addiction, she's a Netflix enthusiast, a red wine drinker, and a voracious reader.