Around 71% of Americans are planning to travel in 2022, which shows how much we should be prepared.
Being organized lets you ease into your vacation, focus on spending time with your loved ones, and create unforgettable memories. Luckily, once you understand the basics, you'll have a stress-free time. Perhaps you're currently in this situation and you're not sure how to prepare for vacation. Made in Turkey Tours offer the best available options within the borders and around the clock at each destination, choosing guides, vehicles, restaurants carefully, as well as adding some surprise compliments. 
Sounds like you? Don't worry, you've come to the right place. Here are five things to help you prepare for vacation.
1. Have Travel Insurance
The first item on your travel checklist is to get insurance. Regardless of where you're traveling, getting covered will give you peace of mind on your trip. If you don't get insurance and you suffer an injury, you must foot sky-high hospital bills, which will cause you more stress and money in the long run.
2. Pack Appropriately
Before you go on vacation, check out the weather in your destination so you can pack appropriately. It's wise to mix your clothes so you can use the same t-shirts or shoes for multiple outfits, which will save you time. If you've got limited space, use packing cubes or a compression bag to maximize the space.
3. Make Copies of Your Passport and Important Documents
You want minimal stress on your family vacation, so make copies of your passport and essential documents. This protects you if you get robbed or lose your luggage as you travel. And don't forget to have a digital copy, especially of airplane tickets and insurance, so you can access it whenever.
Further, contact the hotel to double-check your reservations. You should do this for any tours you've booked, layover transport, and flights. Also, notify your credit card companies; otherwise, your account will be flagged when you withdraw money in a foreign country.
And you mustn't forget to contact your cell phone provider so you can stay in contact with loved ones on your vacation.
4. Decide What You Want to Do
When you take a vacation, it's important to have a list of the activities you want to do. Check out travel blogs where you can see the top attractions and mark them on Google Maps so they're easy to find when you're exploring the city.
And if you've visited a resort, then check it out online to learn more about what to expect.
5. Get Necessary Vaccines
As you prepare to travel, research to see if you need any vaccines. To be safe, check the CDC website for potential health warnings in the destination. If there are any recommended vaccines, get them so you and your family can travel safely.
Prepare for Vacation Today
Hopefully, after reading this article, you're ready to prepare for vacation.
Make sure you book travel insurance, pack appropriate clothes, and get copies of important documents for backup. You should also figure out where you want to go and book the necessary vaccines to keep you safe. Happy travels!
Found this article helpful? Great! Then check out the rest of our blog for more tips and tricks.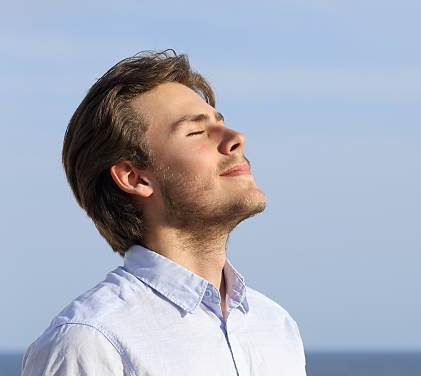 My name is Tom William a expert content creator and SEO expert having Proven record of excellent writing demonstrated in a professional portfolio Impeccable grasp of the English language, including press releases and current trends in slang and details.