Insurance is a fundamental aspect of responsible vehicle ownership. In Malaysia, just like in many other countries, vehicle insurance is a legal requirement. But what sets Malaysia apart is its significant Muslim population and the presence of Islamic financial principles. Enter Takaful, an Islamic alternative to conventional insurance that adheres to Sharia principles. In this article, we will explore Takaful for vehicles, along with a step-by-step guide on how to renew your insurance online in Malaysia.
Understanding Takaful for Vehicles
1. What is Takaful?
Before you go through the process to renew insurance online, here's a brief explanation about what Takaful is.
Takaful is a Sharia-compliant form of insurance. It operates on the principles of mutual assistance and cooperation, where policyholders come together to share risks collectively. In the context of vehicle insurance, Takaful provides the same protection as conventional insurance, but it does so while adhering to Islamic ethical and financial guidelines.
2. Key Features of Takaful for Vehicles
Risk-Sharing: Takaful participants pool their contributions to collectively cover potential losses, making it a cooperative form of insurance.
Sharia Compliance: Takaful operations and investments must be in line with Islamic principles, avoiding haram activities.
No Riba: Takaful doesn't involve interest in its transactions, distinguishing it from conventional insurance.
Profit and Loss Sharing: Surplus funds generated from investments are shared among participants, promoting a fair system.
3. Types of Takaful for Vehicles
Takaful for vehicles in Malaysia includes coverage for both personal and commercial vehicles. Some common types of Takaful coverage are:
Comprehensive Takaful: This covers losses due to accidents, theft, fire, and damage to your own vehicle.
Third-Party Takaful: This covers damage or injury caused to third parties in an accident, as required by law.
Personal Accident Takaful: This provides coverage for injuries sustained by the vehicle owner and passengers.
Windscreen Takaful: It covers the repair or replacement of your vehicle's windscreen.
Special Perils Takaful: Covers against natural disasters like floods and landslides.
Online Insurance Renewal in Malaysia
4. Why Renew Your Insurance Online?
Renewing your vehicle insurance online in Malaysia offers several advantages:
Convenience: Renewing online eliminates the need for in-person visits and long queues at insurance offices.
Time-Saving: Online renewal is quick and can be done from the comfort of your home.
Access to Information: You can easily compare policies and find the one that suits you best.
Immediate Confirmation: You'll receive instant confirmation of your renewed policy.
5. Steps to Renew Vehicle Insurance Online
Follow these steps to renew your vehicle insurance online in Malaysia:
Step 1: Gather Required Information
Before you begin, make sure you have the following documents and information on hand:
Vehicle registration number.
Existing insurance policy details.
Personal identification (IC or passport).
Credit/debit card or online banking information for payment.
Step 2: Visit the Insurance Provider's Website
Go to the official website of your chosen Takaful or insurance provider.
Step 3: Select 'Insurance Renewal'
Look for the 'Insurance Renewal' or 'Renew Policy' option on the provider's website. Click on it.
Step 4: Enter Vehicle Information
Enter your vehicle registration number and the required details of your existing insurance policy.
Step 5: Choose Coverage
Select the type of Takaful coverage you want to renew, whether it's comprehensive, third-party, or any other specific coverage.
Step 6: Review and Confirm
Review the details you've entered, including the coverage and personal information. Ensure everything is accurate.
Step 7: Make Payment
Proceed to the payment section and choose your preferred payment method, such as credit card or online banking.
Step 8: Confirmation
Once the payment is complete, you will receive an email confirmation of your renewed insurance policy. It's essential to keep a copy of this confirmation for your records.
Step 9: Receive E-Certificate
In addition to the confirmation, you'll also receive an electronic insurance certificate (e-certificate) via email. This certificate serves as proof of your coverage.
Advantages of Takaful for Vehicle Insurance in Malaysia
6. Benefits of Choosing Takaful for Vehicle Insurance
Opting for Takaful for your vehicle insurance in Malaysia offers several advantages:
Sharia Compliance: Takaful adheres to Islamic principles, making it a preferable choice for Muslims seeking insurance.
Ethical Investing: Your contributions are invested in Sharia-compliant activities, ensuring your money is not involved in haram ventures.
Surplus Sharing: Any profits generated from the Takaful fund are shared among participants, providing additional benefits.
Tailored Coverage: Takaful providers often offer customizable coverage options to suit your specific needs.
Transparency: The separation of funds ensures a transparent and ethical insurance process.
Frequently Asked Questions (FAQs)
Common Questions About Takaful and Online Insurance Renewal
Q1: Is Takaful more expensive than conventional insurance?
A1: The cost of Takaful can vary but is often competitive with conventional insurance. Prices depend on the type of coverage and your vehicle's details.
Q2: Can I switch from conventional insurance to Takaful?
A2: Yes, you can switch to Takaful if you find it aligns better with your beliefs and principles.
Q3: Is online insurance renewal safe and secure?
A3: Reputable Takaful providers and insurance companies ensure secure online transactions. Always choose a trusted provider.
Q4: Can I renew my Takaful policy in person or by phone?
A4: Yes, most Takaful providers offer multiple renewal options, including in-person and phone renewals.
Q5: Are there any limitations on the types of vehicles that can be covered by Takaful in Malaysia?
A5: Generally, Takaful providers offer coverage for a wide range of vehicles, from cars and motorcycles to commercial trucks. However, it's essential to check with your specific Takaful provider for any limitations or restrictions on vehicle types.
Q6: What is the role of the Takaful operator in the claims process?
A6: The Takaful operator plays a vital role in managing claims. They assess the validity of claims and determine the amount of compensation. This process ensures that claims are processed fairly and in compliance with Sharia principles.
Q7: Can I cancel my Takaful policy mid-term, and what is the process for doing so?
A7: Yes, you can cancel your Takaful policy mid-term if needed. The process for cancellation varies by provider and may involve contacting the Takaful operator and submitting a written request. Be sure to inquire about any applicable charges or refunds.
Q8: What happens if I miss a premium payment for my Takaful policy?
A8: If you miss a premium payment, your coverage may be suspended, and you might not be protected until you make the payment. Takaful providers often have grace periods, so it's essential to check with your specific provider for their policy on missed payments.
Q9: Can I make changes to my Takaful policy, such as updating my coverage or adding endorsements?
A9: Yes, you can make changes to your Takaful policy, such as adjusting coverage or adding endorsements, depending on your provider's terms and conditions. Contact your Takaful provider to inquire about the process and any associated fees.
Q10: What should I do in the event of a vehicle accident or damage covered by my Takaful policy?
A10: In case of an accident or damage covered by your Takaful policy, report the incident to your Takaful operator as soon as possible. They will guide you through the claims process, which typically involves providing necessary documents and information. It's crucial to follow their instructions to ensure a smooth claims experience.
Conclusion
In Malaysia, Takaful for vehicles provides a Sharia-compliant and ethical alternative to conventional insurance. Whether you are renewing your coverage or seeking new Takaful policies, the online renewal process offers ease and convenience. By following the simple steps outlined in this guide, you can ensure your vehicle is protected while upholding your ethical and religious principles. Opt for Takaful and enjoy the benefits of Islamic insurance in the modern world.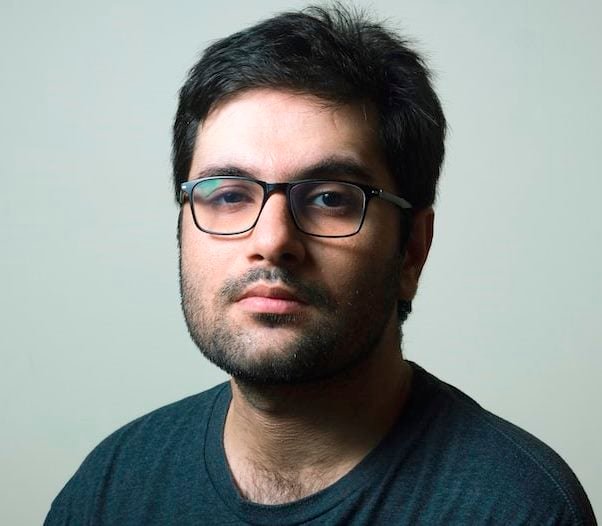 Barry Lachey is a Professional Editor at Zobuz. Previously He has also worked for Moxly Sports and Network Resources "Joe Joe." he is a graduate of the Kings College at the University of Thames Valley London. You can reach Barry via email or by phone.