It can be hard and stressful to work as a civilian contractor on military bases and government projects overseas. Post-traumatic stress disorder can happen to a lot of people who have these conditions.
The Defense Base Act (DBA) protects people from losing their jobs through workers' compensation. If you have PTSD from working abroad, it's important to know how to get the most out of Defense Base Act PTSD settlements.
In this comprehensive guide, we will explore the key steps and considerations to help you secure the compensation you deserve. Read on!
What is the Defense Base Act (DBA)?
The DBA is a federal law that provides workers' compensation coverage to civilian contractors. This includes those working on U.S. military bases and government projects abroad. It ensures that employees injured or suffering from occupational diseases while working overseas receive the necessary medical care and compensation.
However, the reality is that many contractors suffer from post-traumatic stress disorder from their experiences on the job. Unfortunately, the settlements they receive may not fully cover the cost of treatment and lost wages. This has led to a growing number of lawsuits and appeals, shedding light on the inadequate protection provided by the DBA.
Eligibility for Defense Base Act PTSD Settlements
Eligibility for these settlements can be challenging to determine, as there are specific criteria that must be met. Here they are:
Covered Employee
You have to work for a company that is under the DBA. Contractors, subcontractors, and employees of contractors who work overseas on U.S. military bases or government projects are all covered.
Work-Related PTSD
To get a DBA PTSD settlement, your PTSD must be directly related to the work you did while you were overseas. It means that the condition has to be a result of certain stressful or traumatic events that happened to you at work in those areas.
You must be able to prove a direct link between your PTSD and your overseas employment. This connection is crucial in establishing that your condition is a result of the unique challenges and stressors faced while working in high-stress environments abroad.
Timely Reporting
As required by the DBA, you must report your PTSD within the time limits given. You must report an injury or illness within one year of the injury or event to your direct supervisor. If you report your condition at once rather than waiting, there will be a clear link between it and your job.
Immediate Steps to Take
If a person is eligible for a DBA PTSD settlement, there are several things that the person must do. Let's discuss them.
Seek Medical Attention
As part of the claims process, you may need to undergo medical examinations or evaluations to assess the extent of your PTSD. Compliance with these examinations is essential, as they give further evidence to support your eligibility for a settlement.
To support your eligibility, you must give comprehensive medical documentation for your PTSD verdict and treatment. This documentation should include medical reports, treatment records, and any assessments made by mental health professionals. Medical evidence serves as a critical part of your claim, helping to set up the severity and validity of your condition.
Notify Your Employer
Let your employer know about your PTSD as soon as possible. Reporting this immediately establishes a clear connection between your condition and your work.
It is crucial to obtain any incident reports filed regarding the events that led to your PTSD. You should gather statements from colleagues or anyone who can attest to the circumstances.
Collect any other evidence that supports your claim. This can include emails, photographs, or official communications.
Consult with an Attorney
The reality is that many DBA claims are unfairly denied, causing immense mental and financial strain on workers and their families. Many insurers try to settle these claims for far less than what workers deserve.
This is where consulting with an experienced attorney becomes essential. They have the knowledge and expertise to fight for fair compensation and hold these insurers accountable.
Hiring an experienced attorney from Barnes Law Firm who specializes in DBA claims can increase your chances of success. An attorney can guide you through the complex process, ensuring that you meet all deadlines, gather the necessary evidence, and present a compelling case.
Calculating Your Compensation
To maximize your PTSD compensation payout, you need to understand how they calculate the compensation. Here are some factors that affect Defense Base Act settlement amounts:
Medical Expenses
Your DBA PTSD settlement typically covers medical expenses related to your condition. This includes doctor visits, therapy sessions, medications, and any necessary medical equipment. Document all of these costs carefully.
Disability Benefits
Depending on the severity of your PTSD and its impact on your ability to work, you may be eligible for disability benefits. The amount of these benefits can vary based on your specific circumstances. An experienced attorney can help you calculate the appropriate disability benefits you should receive.
Vocational Rehabilitation
If your PTSD prevents you from returning to your previous job, the DBA may give vocational rehabilitation benefits to help you transition to a new career. These benefits can cover training, education, and job placement aid.
Impairment Ratings
In some cases, you may undergo an impairment rating evaluation to assess the severity of your PTSD. The results of this evaluation can impact your compensation, so it's crucial to understand the process and its implications.
Negotiating Your Settlement
Your attorney will work with the insurance company to negotiate a fair PTSD settlement offer on your behalf. However, it is important that you are ready to engage in negotiations.
Understand your rights and the value of your claim. Your attorney will advocate for your interests and ensure that the settlement offer aligns with your needs.
Your attorney's expertise is invaluable during negotiations. Trust their guidance and let them handle the negotiation process while you focus on your recovery.
The Truth About DBA PTSD Settlements
Maximizing your Defense Base Act PTSD settlements requires a strategic and well-documented approach. With the right legal representation and a thorough understanding of the process, you can navigate the complexities of the DBA system. This will allow you to receive the compensation you deserve for your PTSD.
Let's be a voice for change and demand transparency and justice. Join the conversation and take action today.
Did this article help? Great! Check out the rest of our blog regularly for more!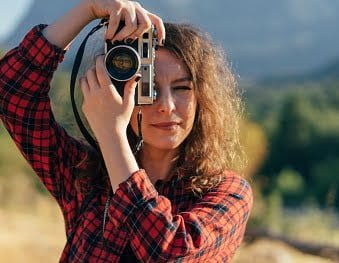 Andrea Parker is a reporter for Zobuz. She previously worked at Huffington Post and Vanity Fair. Andrea is based in NYC and covers issues affecting her city. In addition to her severe coffee addiction, she's a Netflix enthusiast, a red wine drinker, and a voracious reader.