Key Takeaways:
Bitcoin emerged in the wake of the 2008 financial crisis as a decentralized currency
Its anonymous creator Satoshi Nakamoto added to the mystique and lore
Conspiracy theories abound about governments or banks creating Bitcoin
Extreme volatility fuels speculation about manipulation
Technical complexity and jargon spark suspicions about its legitimacy
Underlying blockchain technology establishes trust in the network
Mass adoption driven by investors seeking alternatives to fiat money
Since its launch in 2009, Bitcoin has been shrouded in mystery, breeding conspiracy theories about its origin and purpose. As the first and most famous cryptocurrency, Bitcoin sparked a financial revolution while leaving many perplexed. Its complex technical design and enigmatic creator have fueled speculation about whether Bitcoin is a tool for freedom or a vehicle for control.
The Inception of Bitcoin
In 2008, a whitepaper authored under the pseudonym Satoshi Nakamoto outlined a blueprint for Bitcoin, a peer-to-peer electronic cash system. The following year, Bitcoin was launched as open-source software for mining and exchanging coins over a decentralized network.
The timing of Bitcoin's launch fueled speculation. Releasing in the wake of the worst financial crisis since the Great Depression cast Bitcoin as an alternative to a failing system. Distrust in centralized authorities provided fertile ground for a decentralized currency.
The Allure of Anonymity
Nakamoto mined the first bitcoins but disappeared soon after launch, leaving developers to advance the project. The true identity of Bitcoin's creator remains unknown, adding to its intrigue. How could something so groundbreaking spring from total anonymity?
Some believe Nakamoto is a fiction invented by a group wanting to conceal Bitcoin's true origins. Was it created by the government? Banks? Corporations? Cryptography enthusiasts? Without a verifiable founder, imaginations ran wild.
Flighty Price Movements
Bitcoin's volatile price swings have fueled manipulation theories. Dramatic run-ups and crashes in value seem divorced from rational valuations.
Sudden shifts in price aligning with critical events like government crackdowns imply large holders are coordinating Bitcoin's valuation. But such volatility is expected for an asset in price discovery without ties to fundamentals.
Complex Technology Raising Questions
Many observers do not fully grasp blockchain technology. Jargon like hashing algorithms, nodes, and nonces breeds uncertainty. How can Bitcoin have value if its workings seem so esoteric?
In reality, the blockchain's technical brilliance underpins Bitcoin's viability. The transparent system inspires trust by enabling peer validation of transactions without centralized control. But its sophisticated design sows public scepticism.
Conspiracy or Revolution?
The decentralized design of Bitcoin is intended to eliminate systemic misuse. But its novelty paired with lack of regulatory oversight fuels suspicions.
Rather than coordinated manipulation, extreme volatility shows that any asset in price discovery without fundamentals anchoring value will make big moves up and down.
And Nakamoto's anonymity should not detract from the revolutionary technical concepts underpinning Bitcoin. Its purpose is giving power back to the people by enabling decentralized finance beyond government control.
Surely many will continue conjuring Bitcoin conspiracy theories. But focused on its technical merits instead of sensationalized suspicions reveals that, at its core, Bitcoin simply represents innovation powering a financial revolution. The truth is right there in the open-source code for all to see.
FAQs
Who is Satoshi Nakamoto?
The pseudonym used by Bitcoin's creator(s). Their true identity remains unknown to this day.
What is the blockchain?
The distributed digital ledger technology that records Bitcoin transactions in a secure, transparent, and immutable manner.
Why does Bitcoin's price fluctuate so much?
As a new asset class, Bitcoin's price is driven purely by speculation. It has no underlying fundamentals to anchor price.
Is Bitcoin used for criminal activities?
Fungibility makes Bitcoin pseudonymous, but it can be used illicitly like physical cash. Most users are law-abiding investors and traders.
Can Bitcoin be hacked or manipulated?
The blockchain itself is extremely secure. But exchanges and individual accounts can be vulnerable like all online systems.
The enigma surrounding Bitcoin will dissolve over time as its network grows, technology matures, and adoption increases. Though some mystery will always remain a part of its legendary origin story.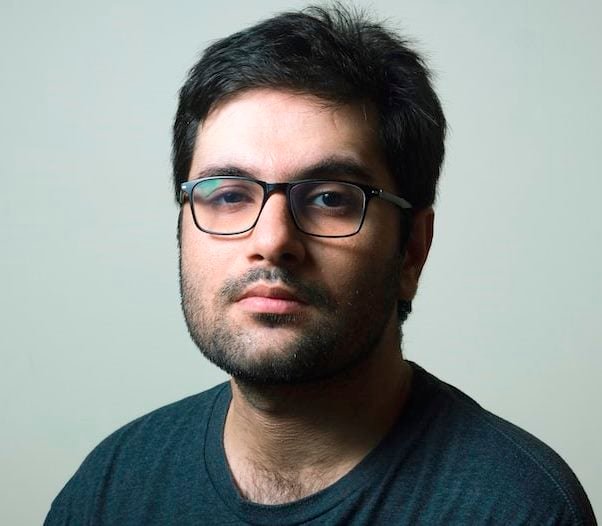 Barry Lachey is a Professional Editor at Zobuz. Previously He has also worked for Moxly Sports and Network Resources "Joe Joe." he is a graduate of the Kings College at the University of Thames Valley London. You can reach Barry via email or by phone.