In the expansive realm of healthcare, the field of public health stands as a cornerstone, promoting and safeguarding community well-being. Underneath this umbrella are various public health specializations, each providing a unique perspective and skill set to address distinct challenges. Just as doctors specialize in different medical fields, professionals in public health delve into specific areas to impact global health significantly. This exploration delves into public health specializations, unveiling roles, responsibilities, and opportunities these disciplines offer. Whether one's journey begins with a master of public health degree or through other educational paths, the world of public health specializations opens doors to impactful careers.
Table of Contents
Epidemiology:
Epidemiology, often called the "science of public health," is the study of how diseases spread and impact populations. Epidemiologists collect and analyse data to identify health-related event patterns, risk factors, and causes. Their work plays a crucial role in disease surveillance and outbreak investigation and helps inform public health policies and interventions. By understanding the epidemiology of diseases, these specialists contribute to preventing and managing health threats that affect communities.
Health Education and Promotion:
Health education and promotion specialists are the architects of change within communities. They design and implement educational programs, campaigns, and interventions for improving health behaviours and outcomes. By disseminating accurate health information, fostering awareness, and promoting healthy choices, these professionals empower individuals to take control of their well-being. Whether it's encouraging tobacco cessation, advocating for safe sex practices, or promoting healthy eating habits, health education specialists facilitate positive behaviour changes that can impact public health.
Global Health:
Global health specialists broadly view health, recognizing that disease and health challenges transcend geographical borders. These professionals address health disparities and inequalities that affect populations around the world. Working in diverse cultural contexts, they collaborate with international organizations, governments, and local communities to develop strategies that improve health outcomes on a global scale. From combating infectious diseases to addressing maternal and child health issues, global health experts contribute to a more equitable and healthier world.
Environmental Health:
Environmental health specialists focus on the intricate relationship between human health and the environment. Environmental factors such as air and water quality, as well as exposure to toxins, have a significant impact on human health. Therefore, studying and understanding these factors is crucial to improving people's well-being. By assessing potential health risks and developing strategies to mitigate them, these specialists contribute to creating healthier living environments. From advocating for clean air policies to ensuring safe drinking water, environmental health professionals play a vital role in safeguarding human well-being and the planet's ecosystem.
Health Policy and Management:
Health policy and management specialists operate behind the scenes, working to create efficient and effective healthcare systems. They analyze healthcare delivery, access, and quality to develop policies that improve population health services. By designing and implementing strategies to address healthcare disparities, manage resources, and enhance healthcare delivery, these professionals contribute to creating a healthcare landscape that prioritizes equitable access to care. From hospital administration to health policy analysis, health policy and management specialists shape the foundation of healthcare systems.
Conclusion:
Public health encompasses diverse specialisations, each catering to unique facets of community well-being. As diverse ingredients create a flavorful dish, these public health specialisations bring unique flavours to the table. From unravelling disease patterns, empowering communities, bridging global gaps, nurturing a healthier environment, and shaping healthcare systems, each specialisation plays a vital role in crafting a healthier future. These disciplines harmonise like a symphony, creating a melody of well-being resonating through societies. As the field evolves, it thrives on specialists' expertise and dedication, safeguarding and improving global health through impactful careers driven by pursuing knowledge through a master of public health degree and other educational pathways.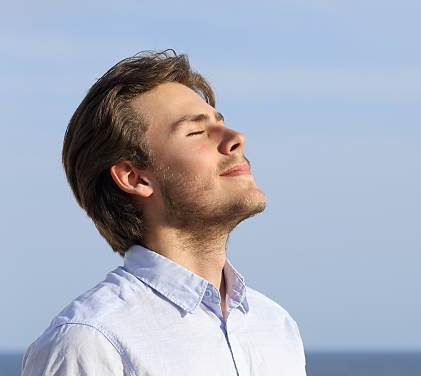 My name is Tom William a expert content creator and SEO expert having Proven record of excellent writing demonstrated in a professional portfolio Impeccable grasp of the English language, including press releases and current trends in slang and details.