Security and anonymity online are major concerns for internet users nowadays. As the number of cyberattacks and data breaches increases, people are looking for ways to protect their privacy online. VPNs, or virtual private networks, have recently gained popularity as a means to increase anonymity and security when doing online activities. However, recent reports have brought to light a serious problem: the exposure of users' information in a Telegram group discussing a free VPN service. We'll dig into the specifics of the incident, discuss the dangers of using a free VPN, and offer pointers for picking a VPN that won't compromise your security.
Table of Contents
The Incident of Free VPN Data Leakage
User information from a free VPN service was reportedly leaked in a Telegram channel, according to a recent report. This occurrence makes me very worried about the privacy and security of these kinds of services. Personal information, such as users' names and email addresses, was among the private details exposed in the hack. Identity theft, intrusive advertising, and unauthorised access to internet accounts are just some of the dire consequences that could result from such a breach.
The Dangers of Free Virtual Private Networks
While virtual private networks (VPNs) are great for protecting your privacy while online since they encrypt your traffic and mask your IP address, not all VPN services are the same. In particular, users using free VPNs should be aware of the following risks:
1. Data Mining and Information Reselling
There are a lot of free VPN services out there, and most of them have to find other ways to make money. Therefore, they frequently resort to selling user information to advertising and other third parties. Without your knowledge or permission, this undermines the very point of utilising a VPN in the first place, which is to protect your online anonymity and privacy.
2. Lack of Sufficient Safety Precautions
The security architecture of free VPN services may not be as well-developed as that of paid VPN services. This can put users at risk for having their information stolen, being hacked, or infected with malware. If you don't take the proper precautions, hackers could steal personal information from you.
3. Restricted Access to Servers and Internet
Free VPNs often have fewer servers available to customers in order to control the costs associated with providing a free service. This might cause server overload, which in turn slows down your Internet connection, making it difficult to do anything online. It's not uncommon for people to have their internet access slowed down by bandwidth limitations.
4. Commercials and malicious software
Ads are often injected into users' surfing sessions by free VPNs to make up for the lack of a membership cost. These advertisements can be annoying and distracting, and they may even ruin your session. On top of that, free VPNs have been known to spread malware and get involved in other types of harmful activity, putting its users' devices and information at danger.
Selecting a Trustworthy VPN Provider
Given the dangers of free VPNs, it's essential to utilise a paid service that takes customer privacy seriously. The following should be taken into account while deciding on a VPN service:
1. A clear Privacy Atatement
A trustworthy VPN service will have a detailed privacy policy that explains how it will treat your personal information. Try to find a service that doesn't keep any logs of your activity, whether that's browsing history or personal data.
2. Robust Safety Precautions
In order to keep your data secure online, your VPN of choice should use military-grade encryption standards like AES-256. A kill switch and DNS leak prevention are two additional layers of security that will keep your data safe in the event of a connection loss.
3. Spread Out Server System
Pick a VPN that has many servers in many different countries. By connecting to a server in your region, you can bypass geographical restrictions and get faster page loads.
4. Easy-to-Navigate User Interface
Find a VPN service that has apps for all of your devices and operating systems, and make sure they're easy to use. It's much easier to connect to a VPN server and customise the app's settings when the interface is well-designed.
5. Reputation and Acclaim from Satisfied Customers
Get a feel for the VPN service's dependability and efficiency by reading reviews and testimonials from other users. Think about the provider's track record in the industry and whether or not they've been audited or certified for their security procedures.
Conclusion
In today's digital world, protecting your privacy online is more important than ever. Although free VPNs may seem alluring owing to their low cost, they actually pose serious threats to your online security and privacy. You can protect your privacy and security on the internet by avoiding the risks connected with free VPN services and instead using a paid service from a reputable provider.
FAQs
Do all free VPNs put your device at risk?
Not all free VPNs pose a security risk. However, it's important to be wary and do your homework before signing up with any free VPN service. Consider using a service that has a clear privacy policy and a history of successfully protecting customer information.
How reliable are premium VPN services?
When comparing free and paid VPN services, you should know that paid VPNs typically provide stronger security and privacy protections. But you should still do your homework and choose a VPN service that has a solid track record of protecting your privacy.
Which, if any, free VPNs put the user's privacy first?
While it may be difficult to locate really free VPNs that put customer privacy first, several services do provide free, albeit limited, tiers alongside their paid premium options. Although these free options usually come with some limitations, they may be preferable than completely free VPN services.
Does using a VPN slow down your connection?
Due to encryption and traffic rerouting, VPNs may reduce your connection speed. Premium VPN services, on the other hand, often feature server networks that are optimised to minimise such slowdowns.
Am I safe from any dangers when using a virtual private network?
Although virtual private networks (VPNs) greatly improve your online safety and privacy, they are not infallible. Keeping up with software updates, using unique passwords, and keeping an eye out for strange emails and websites remains essential parts of good digital hygiene.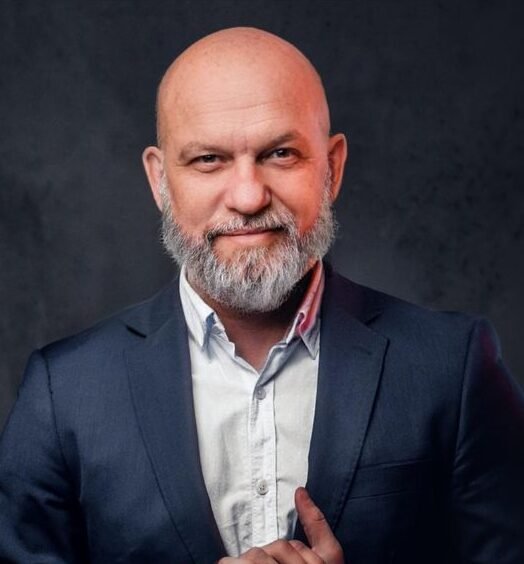 Rene Bennett is a graduate of New Jersey, where he played volleyball and annoyed a lot of professors. Now as Zobuz's Editor, he enjoys writing about delicious BBQ, outrageous style trends and all things Buzz worthy.