Did you know that Americans got around 15.6 million cosmetic procedures in 2020? More than $16.7 billion was spent on cosmetic procedures.
Whether you are considering nose reshaping, breast augmentation surgery, or you want a facelift, there are many benefits to getting plastic surgery.
Plastic surgery can increase your confidence, improve your mental health, and improve your physical health. If you want to enjoy the benefits of plastic surgery, first you need to find the right surgeon.
Are you wondering how to choose a plastic surgeon? Keep reading to learn what to consider when choosing a plastic surgeon.
Get Recommendations
Whether you want breast implant surgery or a facelift, the first step to choosing a plastic surgeon is to get recommendations. Do you know anyone who has received plastic surgery in the past?
If so, get their opinion on their surgeon. If they had a similar procedure and liked the surgeon, you should look more into the surgeon. You also can ask your primary care physician for recommendations.
Read Online Reviews
Once you get some recommendations, the next step is to read online reviews. Reading online reviews will give you an idea of a previous patient's experience with a plastic surgeon.
You should look for reviews that mention professionalism, quality of work, and happiness with the result. You shouldn't worry about a couple of negative reviews, but many bad reviews are a bad sign.
Check Qualifications
After you read online reviews, you should check the surgeon's qualifications. While all plastic surgeons have to go to school for a certain amount of time, some of them may receive additional schooling.
Make sure the plastic surgeons have experience in the types of plastic surgery you want. If they don't, there could be an increased risk of adverse side effects and scarring.
Ask Questions
Before you choose a plastic surgeon, you should ask them all your questions. Getting surgery can be scary, so you want to feel confident going into the procedure.
You should ask what the procedure consists of, how long it should take, and the recovery process. If the surgeon is in a rush and seems annoyed by your questions, you should find a different surgeon.
Trust Your Gut
Anytime you are looking for a new doctor or surgeon, you should always trust your gut. If something seems off, choose a different surgeon.
Pay attention to how clean the office is, how friendly the office staff is, and the personality of the surgeon.
Don't feel pressured to get plastic surgery before you are ready. Most of the time, plastic surgery isn't urgent, so there is no rush to find the perfect surgeon.
Now You Know How to Choose a Plastic Surgeon
Getting a plastic surgeon is a great way to improve your health and boost your confidence. If you are wondering how to choose a plastic surgeon, keep these tips in mind.
Was this article on finding a plastic surgeon helpful? If so, check out the health category to learn more about plastic surgery procedures.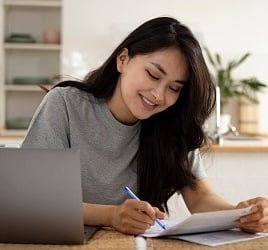 Amanda Byers is a graduate of Columbia, where she played volleyball and annoyed a lot of professors. Now as Zobuz's entertainment and Lifestyle Editor, she enjoys writing about delicious BBQ, outrageous style trends and all things Buzz worthy.