Are you looking to invest in epoxy resin?
This material is useful for many engineering and industrial purposes. It can adhere to many different surfaces and it has high durability. Because of this, epoxy resin is often used to maintain old structures and buildings.
But how strong is epoxy resin? Read on and let's find out!
Table of Contents
Understanding Epoxy Resin
Epoxy resin is a two-part adhesive made by mixing a resin and a hardener. When combined, they create a chemical reaction that results in a strong and durable material.
The strength of epoxy resin primarily comes from its molecular structure. This consists of long chains of molecules that provide exceptional bonding properties.
Bonding Strength
Epoxy resin is often renowned for its outstanding bonding strength. It adheres well to various surfaces, including wood, metal, glass, and concrete.
This bonding ability makes it an excellent choice for certain tasks. These include repairing broken items, sealing gaps, or even creating intricate art pieces.
When fully cured, epoxy resin can withstand a lot of stress and load. It's commonly used in construction and woodworking projects.
It's also quite useful in settings where durable pipes are often needed. It is often used with cured in place pipe linings.
When used, it can create bonds that can endure heavy weights and constant use. Whether you're fixing a broken chair leg or laminating layers of wood for a tabletop, epoxy resin can provide the strength you need.
Tensile Strength
Tensile strength is like a material's resistance to getting stretched or pulled apart. Epoxy resin is quite good at this. It can handle stretching and pulling forces quite well.
This makes it perfect for tasks where things need to stretch or flex. Examples of these include strengthening and fixing fiberglass items.
Compressive Strength
Compressive strength refers to a material's ability to withstand a pushing or crushing force. You won't have to worry about this when it comes to epoxy strength.
This is why it's often used in structural applications. These include things like creating durable countertops and repairing damaged concrete surfaces. Its ability to resist compression ensures long-lasting and sturdy results.
Impact Resistance
One of the key advantages of lightweight epoxy resin is its excellent impact resistance. It can absorb and distribute energy effectively. This means it can endure sudden impacts without shattering or breaking.
This property makes epoxy resin a preferred choice for making protective coatings. You'll often find it used in garage floor coatings among other applications. It can help the floor withstand heavy machinery or tools getting dropped.
How Strong Is Epoxy Resin?
So how strong is epoxy resin? Epoxy resin is strong and versatile, making it an ideal choice for a variety of projects. Its adhesive properties and its strong bond are ideal for many repairs.
To summarize, epoxy resin is one of the strongest and most useful types of adhesive available. Try it out on your next project – you won't be disappointed!
If you enjoyed this article, make sure that you explore our website to find more articles just like this one!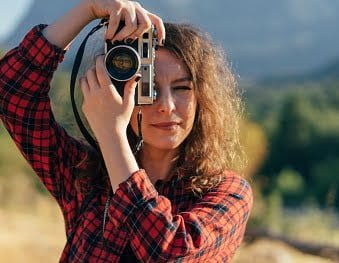 Andrea Parker is a reporter for Zobuz. She previously worked at Huffington Post and Vanity Fair. Andrea is based in NYC and covers issues affecting her city. In addition to her severe coffee addiction, she's a Netflix enthusiast, a red wine drinker, and a voracious reader.