The restaurant industry keeps rising to the top of the list of desirable professions. Many young people and former recent grads aspire to have their restaurant. The hope and search of getting rich quickly.
Unfortunately, it's not that simple. However, the industry still provides an excellent pathway toward success in your career. The experience you'll learn will also come in handy later on.
Innovation, instead of adaptation to a slow-moving industry, is necessary for survival. As a restaurant owner, it is important to keep up with industry trends and solutions.
Here is a guide to the most important changes in the industry that any restaurant needs to know about.
Changing Consumer Expectations
Customers are more informed and have much higher expectations when it comes to restaurant service. Technology has played a large role in this shift. Customers can easily research online before they make any decision about what restaurant to visit.
Technology has also brought increased convenience and allowed restaurants to be more creative. From loyalty programs to mobile ordering, customers now expect personalized experiences. Customers want to be able to customize their orders quickly and without any hassle.
Rise of Self-Ordering Kiosks
These are interactive computer screens that allow customers to order their meals without having to go through a cashier or waiter. Customers can select their options, place their orders, and pay quickly without having to wait for assistance from an employee.
Self-ordering kiosks can save time and money for both restaurants and customers alike. The convenience of these kiosks can also lead to more profits for the restaurant. For restaurants, the added efficiency of this kiosk can also help them reduce labor costs. Reap the benefits of self ordering kiosk and keep your service effective and efficient.
Enhanced Operational Efficiency
Owners and managers need to keep up with the restaurant trends. This can be performed by using new technologies to stay competitive.
By leveraging software tools to automate processes, owners can save time and money. For instance, restaurant management systems or POS systems can be deployed to reduce order entry errors and automate customer service tasks.
Digital Menu Boards and Mobile Payments
Digital menu boards, using digital displays such as LCD and LED screens, bring much-needed convenience to the ordering experience. They can instantly change menu items and prices, and even be used to display dynamic content based on customer data or trends. There's also the benefit of displaying attractive pictures of food to entice customers.
Mobile payments are fast becoming a preferred option for customers. Customer payments are fast and secure, and restaurants get quick access to their sales data.
An Ever Changing Restaurant Industry
Overall, the restaurant industry is evolving and adapting to new trends and technologies. From delivery services to virtual restaurants, the industry is now more accessible and customer-oriented than ever. Restaurants are being creative and leading the way in how to keep customers satisfied.
For customers, take advantage of the convenience the industry is offering. Explore the many options available and let the dining experience come to you.
For other articles about business and more, ensure to check out the rest of the website!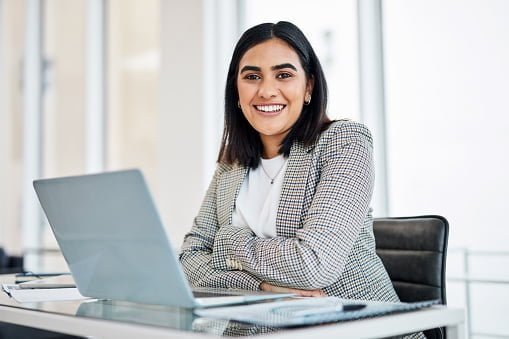 Piran is the bestselling author of the Zobuz, TheHearus and other well known Blogs. Her books have sold hundred of copies and are published in different languages.