Any business with employees is at risk for a workplace injury lawsuit. Between 2015 and 2019, more than a million people filed workplace injury lawsuits.
Many of these workers got injured by unfeeling employers and their negligent businesses.
Are you worried that your business will be unable to recover following a workplace injury lawsuit? Then, you must take preventative measures to steer away from such a dire endgame.
We will provide some tips for preventing employee injury. As a plus, we will also show ways to support your employees following such a mishap.
Read on to learn more!
Table of Contents
Prioritize Safety Training
One of the best ways to keep workers safe on the job is to give all staff thorough safety training. Knowledge of possible risks and safe ways to do the job should be part of this.
It should also include the right way to use tools and equipment. You should inform and alert the people who work for you by giving them regular safety classes and news about new rules.
Put in Place Robust Safety Policies
You can avoid accidents by being clear about safety rules and how to follow them. They should know what to do in an emergency and how to tell someone about something that could be dangerous.
Employers must ensure their workers have all the necessary gear and teach them how to use it. This includes shields, helmets, gloves, and special gear for specific jobs. PPE should be checked often to make sure it is in good shape.
Maintain a Clean and Organized Workspace
A cluttered or disorganized workspace can lead to accidents and injuries. Regular maintenance and housekeeping are essential for creating a safe work environment. The people who work for you should always clean up and have what they need to keep things in order.
Conduct Regular Safety Inspections
Conducting regular safety inspections is crucial. Start by developing a checklist of potential safety hazards and areas that need inspection.
This checklist should cover all aspects of the workplace. This includes equipment, processes, and procedures. Schedule routine inspections to consistently monitor the safety standards of the workplace.
During the inspection, take detailed notes and document any hazards or violations found. Once the inspection is complete, discuss and address any issues with the appropriate team members. Develop a plan of action to rectify these issues and prevent them from occurring in the future.
Encourage Open Communication
Creating an environment where employees feel comfortable reporting safety concerns is vital. Refrain from letting your workers worry about getting in trouble if they talk about problems they see. As a result, look into and fix the issues mentioned.
Promote a Culture of Safety
From the top down, safety should be a part of every employee's life. Leaders should set a good example by always following safety rules and procedures. People who care about safety should be usually praised, and safety should be talked about every day in group meetings.
Provide Adequate Training for Specialized Tasks
Make sure that people get a lot of training before they start jobs that need particular skills or knowledge. This could mean getting certificates, working on the job, or doing an internship for some positions.
If you want to stay out of trouble with the law, you need to have a clear and effective backup plan in place. Not having a plan, though, is not enough. It's also important to teach and talk to each other well so that the plan is carried out properly.
Every worker should know what to do, how to safely leave the building, how to spot and report possible risks, and who to call in an emergency. It's also important to let everyone know about any changes to the emergency plan.
Offer Wellness and Ergonomic Programs
Caring for workers' health and well-being is more than keeping them from getting hurt. Doing the same things over and over or having bad posture can make people more likely to get injured. Wellness programs and ergonomic settings can help people stay healthy.
Invest in Technology and Equipment Upgrades
Equipment that is old or needs to be fixed can offer significant risks. Check the state of your tools and equipment regularly and buy new ones or upgrades as required. A safer workplace can be made much safer by using the latest technology and safety improvements.
Incentivize Employee Participation in Injury Prevention
To lower workers' compensation claims, creating a safety culture is essential. It would be best to tell your employees why they should stay safe and get them involved in keeping other people from getting hurt.
If you praise or reward your workers, they are likelier to follow safety rules and tell you about any risks. This not only makes the workplace better, but it also makes workers happier and more involved.
Safety groups and training classes help workers stay safe on the job. They also help workers understand the risks at work and give them the power to do something about them.
Protect Your Business and Employees
Make sure to follow the law and handle risks so your business and employees are safe from personal injuries. As a business owner, it's your job to ensure that your workers can do their jobs without getting hurt.
Managing risks can stop accidents and lower the chance of injuries. Regular checks and comprehensive training for everyone can significantly enhance safety. Plans for risk management and following the law can help your business get back on its feet after an employee gets hurt.
In case of an unfortunate incident, hiring a lawyer is the best injury case management. A skilled lawyer can guide employers in complying with workplace safety regulations. They can also handle any accusations with the right legal defense.
Stay Out of a Workplace Injury Lawsuit
Preventing a workplace injury lawsuit requires a multi-faceted approach prioritizing employee safety and well-being. Implement clear safety protocols and provide ongoing training. Promote a positive and inclusive work environment so employers can avoid potential legal consequences and promote a happier and more productive workforce.
Take action to focus on workplace safety and support employees for a successful and thriving workplace to avoid workplace injury lawsuits. Schedule a safety training session for your team today!
Did you learn a lot? For more helpful guides similar to this one, please explore the rest of our site!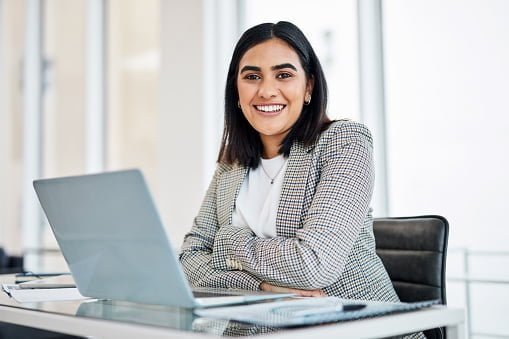 Piran is the bestselling author of the Zobuz, TheHearus and other well known Blogs. Her books have sold hundred of copies and are published in different languages.