Did you know that inclusivity and accessibility are trending issues that even planners across the globe are dealing with on a daily basis?
Don't be fooled, party planning is not all champagne and roses. Many people don't have the time to organize parties, especially if they are busy. It is perhaps better to hire a professional or request help at Villa Russo, For instance. If you've ever planned a party, you know how exhausting it is. You kill yourself in the days before, making everything perfect and losing sleep worrying if you forgot anything. In fact, a tremendous amount of work goes into creating a fun-filled festivity.
Have you always wanted to plan a party? Read our party planning guide featuring a free checklist for party planning to get started!
Event Planning for Beginners
Event planning does not have to be an overly complicated or stressful endeavor. Creating a party can be a fun and rewarding quest once the planning stage is completed.
Before a beginner starts their event planning journey, it is a good idea to gather as many resources as possible. Resources for party planning include contact lists, attendee information, and possible venues.
Secondary information like catering companies, decoration suppliers, and floral arrangements can be decided upon once the venue is chosen.
Themes: Plan a Party With Style
Themed parties are not just for children or seasonal occasions. Any event can enjoy the fun environment of a theme. Parties are no exception. Curating a unique theme is the key to an unforgettable evening.
Are you ready to plan a party in style? Work with your attendees to create a custom them fit for the occasion. Deciding on a theme is as easy as following the seasons, branded color scheme, or product launch.
If the party is centered around a guest of honor then do your research to gather decorative items that resemble their interests and aesthetics. When it comes to party planning, it's the thought that counts.
How to Be a Professional Planner
Becoming a professional party planner can be a rewarding ambition. However, you do not be hired by an event agency to make this dream a reality.
The internet is host to all of the resources that you need to begin creating professional-level parties anywhere in the world. Take advantage of these free resources to get started.
The first helpful trove of knowledge comes from graphic design platforms like Canva. With the help of these platforms, you can create professional invitations and custom decorations for your party.
Free music streaming platforms like Pandora can also help you create a night to remember. Worries about food delivery? There is a whole world of takeout and catering to be explored.
Don't Skimp on the Event Details
Now that you know that there are plenty of free resources at your disposal, it is time to focus on perfecting event details. The little details are arguable the most important aspect of a great party.
Event details refer to specifics like napkin colors, invitation fonts, and party favors. These tertiary aspects are important factors to consider for anyone hoping to wow their clients.
If beauty is in the eye of the beholder then your party planning skills should be prioritized by the person who is paying for the occasion to take place. Impress them and you can call yourself a pro party planner!
Keys to Finding Charming Venues
It is often said that the place makes the party. Venues should be chosen based on the client, occasion, and season. If you are planning a romantic bridesmaids' party then consider an intimate venue.
If you are planning a family reunion, however, consider hosting the party at a large outdoor space that can handle a large number of attendees and staff.
Focus on the context of the event and you'll find the perfect place. Yacht rentals, for example, are wonderful venue locations for renewing vows or throwing early retirements bashes on the bay!
Stick To a Reasonable Party Budget
Parties are easy to spend lots of money on. Creating a reasonable budget and sticking to it at all costs is the only way to keep yourself and your clients happy.
Begin with a modest budget proposal that is open to expansion. Once all of the primary payments are made, begin to tighten the spending until you can propose a finalized budget for secondary goods and services.
Cater the Tastiest Food You Can Find
Food is arguably the most important part of any party! Once your guests take in the sights and sounds of your uniquely curated ambiance, they will be hungry for more!
Give the people what they want by preparing a delicious menu of mindful eats and treats. Accompany their fare with craft libations and plenty of entertainment!
The Best Checklist for Party Planning
Juggling all of these factors might seem overwhelming to beginners so here is a secret tool to reach for when you begin to plan your next party:
Gather contact information for attendees
Scout for potential charming venues
Consider unique theme ideas, bouncy castles
Customize decorations and invitations
Propose a modest decoration budget
Find caterers who match dietary limits
Stay in contact with your clients
Following these guidelines, you can easily create the party of your dreams. Don't forget to customize each event you host as much as possible to really impress your clients!
Ready to Get the Party Started?
Now you know all there is to know about how to plan a party. Are you ready to get the party started? Remember to follow the checklist for party planning when you begin organizing your next event.
There are plenty of quests to complete as you begin curating your party planning ideas alongside this checklist. Good luck!
Still in need of monetary motivation? Head over to our other blog articles to become educated about other ways you can upgrade both your personal and professional lives!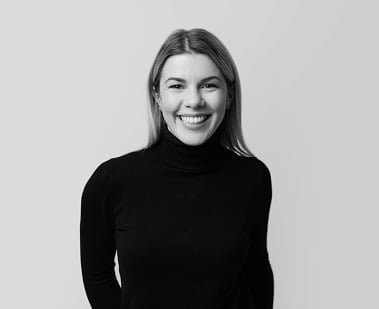 Nicole Ann Pore is a writer, an events host and a voice over artist. Travel, health, shopping, lifestyle and business are among the many subjects she writes about. Through quality and well-researched writing, she informs and even entertains readers about things that matter. She is also interested in film critiquing and filmmaking. Giving all the glory to God, Nicole graduated Cum Laude from De La Salle University Manila, Philippines with a Bachelor's Degree in Communication Arts.