Are you trying to assess the value of your comic books?
Whether you're striving to profit from selling your comic book collection or being intrigued to see how much you have, you must do some research. It's easy to get lost in the comics; use the right tools to ensure you approach your price assessment claims with evidence.
In this article, we'll cover how to research the value of your comic book collection. Keep reading to find out how to come to a more accurate appraisal!
Know the Primary Sources for Determining Value
When assessing the value of your comic book collection, it is vital to know the primary sources for determining the value. One of the most reliable sources is the Overstreet Comic Book Price Guide. This guide provides prices for comic books based on condition, release date, and issue number.
You can also use online auction sites such as eBay to compare the prices of similar items to get an idea of what your collection may be worth. If you have multiple copies, you can compare the prices of an issue with different condition levels to get an average price.
Additionally, you can consult with a comic book dealer or auction house to get a more precise value estimate. Finally, you can look for comic book collector clubs in your area to connect with other investors in the field and stay current on the current market values.
Analyze Market Trends and Demand
When researching the comic book value of what you have, a key component is analyzing market trends and demand. Start by studying the particular comic titles that are in your collection. Look at the current sales prices for specific issues and the public demand.
A look at sales data from the past few years can be informative in providing a more comprehensive understanding of market trends. It's also essential to stay updated with the comic book industry. Keep an eye on news regarding the collections, supply, and demand.
Assess Your Comic Books' Grade, Rarity, and Condition
You must assess your books' grades and condition. This requires you to be a careful observer to notice subtle nuances and small details that could affect the overall value of these books. It's also essential to take the time to compare your collection against others to ensure the accuracy of the grades.
Professional grading services, such as the seller's guide certification and the Comics Guaranty Company, also offer grading and valuation services. Once you have completed this, you can turn to resources to get an idea of your book's worth. If you own a best-selling comic book, then you know how valuable your collection is.
Appraise Your Comic Book Collection Before Selling
Ultimately, having a handle on the value of your comic book collection is essential to maximizing its worth. For the beginner comic book collector, consulting a reliable source like the Overstreet Price Guide, a long-standing reference for pricing all comic books, is the best way to assess your collection. Take action now to start researching the value of your growing comic book library!
When you get an idea of what your collection is worth, you will be much wiser when investing in comic books.
For more helpful tips, check out the rest of our blog.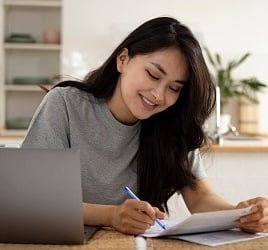 Amanda Byers is a graduate of Columbia, where she played volleyball and annoyed a lot of professors. Now as Zobuz's entertainment and Lifestyle Editor, she enjoys writing about delicious BBQ, outrageous style trends and all things Buzz worthy.