Mold is one of the most common types of indoor air pollutants. Mold exposure can harm your health, particularly when you have respiratory problems and allergic reactions.
One of the most challenging places for mold to grow is in and around your shower. But did you know that it can also grow on the walls of your shower, and how to get rid of it is an essential discussion? Read on to learn about the health risks of orange mold in the shower and some solutions to this slippery water hazard!
Understanding Orange Mold and its Health Risks
Orange mold is a fungus in moist, warm, and humid areas. It is usually found in showers due to inadequate ventilation and warm water temperature, often leaving orange stains on the grouting or tiles. It is the result of moisture and microbial growth.
Orange mold can be detrimental to health if not cared for. Allergic reactions and respiratory infections are orange mold exposure's most common side effects. Symptoms may include coughing, wheezing, and nasal congestion.
Additionally, certain species of orange mold can produce mycotoxins, which can be toxic and even carcinogenic. Limit exposure to orange mold and maintain a proper humidity level in the home.
Removing Orange Mold from Shower Areas
Mold is a common problem for many households, especially in areas with high moisture content. An example of many types of mold that homeowners often have to tackle is orange mold in shower areas. Here are some ways to get rid of orange bathroom mold:
Use Bleach
Bleach is an effective way of removing orange mold from shower areas. It kills germs and microbes, and bleach helps neutralize any alkaline in the water, which is vital for effective mold remediation.
Add one bleach to four parts of water and mix it in a spray bottle. Spray the bleach solution onto the shower area, then allow it to sit for at least five minutes.
After that, use a sponge to scrub the area clean. Finally, rinse the area with water and dry it with a clean towel.
Improve Ventilation
Bathroom exhaust fans can be an effective way of improving ventilation and removing orange mold in shower areas. Mold needs moisture to grow, so the exhaust fan can help keep the environment in the shower area dry and reduce the risk of mold and mildew formation.
Using an exhaust fan can control the shower's humidity levels and surrounding area. It helps reduce the amount of moisture in the air. Proper ventilation is necessary to prevent mold and mildew.
An exhaust fan helps to improve air circulation in the bathroom. The exhaust fan can also reduce odors and keep the shower area clean and fresh, resulting in less chance of mold growing.
Proper installation and maintenance of the exhaust fan can help ensure it is running and providing the necessary ventilation to keep the shower area free of orange mold.
Deal With Orange Mold in the Shower Today
Orange mold can be a significant health risk to you and your family. If not removed, it can cause severe respiratory illnesses like breathing problems and asthma attacks.
There are many treatments available that can cut the mold. Address the issue immediately to ensure a safe and healthy environment. So, don't wait any longer. Get rid of orange mold in the shower.
Did you find this article helpful? Check out our other articles for more information.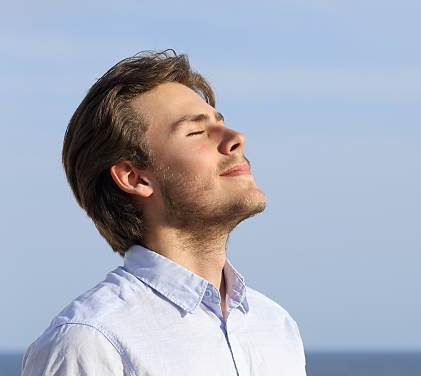 My name is Tom William a expert content creator and SEO expert having Proven record of excellent writing demonstrated in a professional portfolio Impeccable grasp of the English language, including press releases and current trends in slang and details.