Do you want to become a healthy eater and join a healthy movement?
When it comes to eating a healthy diet, more and more people are going organic healthy eating. If you want to join them, you must know how to start. While confusing and time-consuming, it will be well worth it!
Thankfully, we have you covered. Below are some great tips on how to be a healthy eater. Be sure to keep these in mind as you build your new, healthier lifestyle!
Start With the Basics
Let's begin with the basics of organic foods. Organic foods are grown and produced without synthetic chemicals like pesticides, herbicides, and synthetic fertilizers. They also don't contain genetically modified organisms (GMOs).
These foods are grown in a way that's kinder to the environment and often have higher nutrient levels than their conventional counterparts. To start, replace some of your regular grocery items with organic options based on your preference.
Choose Organic Meat and Dairy
Consider switching to organic options if you're a meat and dairy lover. Organic meat comes from animals raised without antibiotics or growth hormones and fed organic feed.
Organic dairy products are produced without synthetic hormones and usually come from cows with pasture access. Look for an online organic butcher, for example, to order organic meats and opt for organic milk, cheese, and yogurt during your next grocery run.
Shop Locally for Fresh Produce
You don't have to break the bank to eat organic. One way to save on organic foods is to buy locally-grown produce from farmers' markets or local stores. Locally grown fruits and vegetables are often more affordable than their imported counterparts, and you can even talk to the farmers to learn about their growing practices. This way, you can support local farmers while getting fresh, organic foods at a reasonable price.
Embrace the Dirty Dozen
Regarding fruits and vegetables, you might not be able to buy everything organic due to budget constraints or availability. In such cases, focus on the "Dirty Dozen" – a list of fruits and vegetables with higher pesticide residues.
These foods include strawberries, spinach, apples, and grapes. By prioritizing these items as organic, you can reduce your exposure to harmful chemicals.
Cook at Home
Cooking at home gives you more control over your ingredients, making incorporating organic foods into your diet easier. Start by trying out simple organic recipes that match your taste buds. Homemade organic meals taste great and give you the satisfaction of knowing exactly what's going into your body.
Grow Your Organic Garden
For the ultimate organic experience, consider growing your organic garden. Even if you have limited space, you can grow herbs, tomatoes, and peppers on your balcony or windowsill. Gardening not only provides you with fresh produce but also connects you with the earth in a meaningful way.
Eating Well, Living Well: A Roadmap to Organic Healthy Eating
Organic healthy eating is the best way to improve health and fight disease. Join the movement and take control of your health. Start today!
Research recipes, find organic stores and eateries, and start making healthy eating decisions for yourself and your family. Each small change makes a difference. Your health will thank you!
Did this guide help you? Want to learn more about new topics? Visit our other blog posts to see what we offer and how we can help you.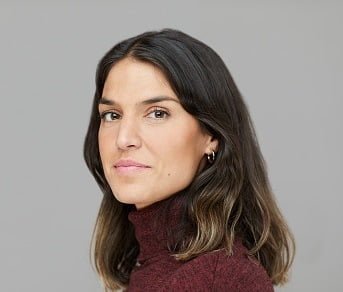 Lisa Eclesworth is a notable and influential lifestyle writer. She is a mom of two and a successful homemaker. She loves to cook and create beautiful projects with her family. She writes informative and fun articles that her readers love and enjoy.