Patek Philippe is a name that everyone has heard of at least once in their lives. Given the groundbreaking nature of their luxury watch innovations and quality, it is no surprise that the timepiece giants have made waves around the world. While they have slowly established themselves as a brand to behold, other things make their watches stand beyond just their craftsmanship; the exquisite history and its guiding values, to be precise. With that said, here is an overview of the Geneva-born company's driving values for its timepieces today.
The History
Patek Philippe has been in operation since 1839—almost 200 years of timepiece making! Having been founded by Antoine Norbert de Patek and Francois Czapek, the first three decades were essential as these decades marked massive milestones for the then starting company.
In 1844, Jeanne Adrienne Philippe was awarded a medal for his ingenious keyless winding and hand-setting system featured at an Industrial Exposition in Paris, France. The following year, he patented the aforementioned designs. Not long after, in 1851, The Great Exhibition took place in London where England's very own Queen Victoria became one of the first people to lay eyes upon the world's first keyless watches.
In the same year, the company officially registered itself as Patek Philippe and Cie—Fabricants a Geneve. A decade after, the watch brand released the first-ever Swiss-made wristwatch for Countess Koscowicz of Hungary.
1. Independence
Being family-owned since its conception, Patek Philippe values independence in its work. From the personal designs, flourishes to craftsmanship, Patek Philippe's premium on this value allows it to continually produce timepieces according to its own set of standards rather than that of another's.
2. Tradition
Carefully having safeguarded centuries of trade secrets and craftsmanship, Patek Philippe's manufacturing process all culminates into creating timepieces that have proven themselves through the pages of history itself. Each individual watch is crafted with the precision and skill handed down throughout generations of the family-owned business' best practices and innovations, down to the very wristwatches they sell to this day.
3. Innovation
While their traditional techniques have withstood the tests of time, Patek Philippe pushes their already refined techniques to adapt to the ever increasing demands of luxury watch owners everywhere. With over 100 successful patents, twenty of which have had major impacts in the history of horology, the company prides itself in its ability to continually evolve alongside its craft, reinventing its everyday processes to improve on its already impressive history.
4. Quality and Fine Workmanship
To become one of the world's leading luxury watch manufacturers, one has to hone their skills that exceed the standards of watchmakers everywhere. In this aspect, Patek Philippe's vast history speaks for itself. With patents upon patents of innovation and fine workmanship, the company continues to make watches with the fine details that only generations of refinement could muster.
5. Rarity
For Patek Philippe, owning one of their models does not equate to merely owning something from a production line. To them, every wristwatch that they craft is a unique timepiece worked to perfection for every individual buyer. With the effort put into creating a single watch, from the centuries of craftsmanship to its embroidering, each of its products is made to be truly revolutionary and one of a kind.
6. Value
Whether purchased to have a family heirloom or for re-selling later on, Patek Philippe places a major premium on the value of their wristwatches. With their centuries of production experience, each watch is made to be extremely valuable. In terms of long-term emotional value or its actual monetary value (which often appraises particularly well in auctions), the watch company emphasizes its ability to make articles of value that only grow richer as time passes.
7. Aesthetics
The craftsmanship of the company truly shines when it comes to the aesthetic appeal of its timepieces. It is no surprise that one of its core values is the external appearance of its machinations. Being a purveyor of their style that lasts despite the fashion changes of each period, Patek Philippe creates each watch with the notion of beauty being both an internal and external aspect to every one of its releases.
8. Service
To own one of its timepieces, for the company, is to have a lifelong partnership with them. Rather than being focused on selling their exquisite watches, the company prides itself on its after-sales service, ensuring that each wristwatch truly fits Patek Philippe's standards.
9. Emotion
Patek Philippe creates watches not just to tell time, but for telling stories. To the company, each timepiece is made to create and pass down memories from generation to generation, creating a bridge between history and modern times.
10. Heritage
To own a Patek Philippe watch is to be a part of history. The company aims to make every one of its time pieces a memorial of legacies. More than just recording time, Patek Philippe makes its watches a testament to the generations and generations of people holding on to it, making each watch an essential piece of each owner's story.
With such beautiful values guiding the creation of such exquisite timepieces, we are sure that you have a newfound appreciation for these timeless articles of history the way we do. With each one crafted to be more than just an aesthetic addition to your everyday outfit, we hope you enjoyed learning about Patek Philippe as much as we enjoyed writing about them.
In A Nutshell
With such a rich history backing the timepiece veterans, it is no surprise that they can come up with the quality watches that they produce to this very day. A company is nothing without its guiding values. For Patek Philippe, ten main tenets guide their everyday production. To experience it firsthand, you can check out some Patek Philippe timepieces at The Watch Company. Visit the website so you don't miss out on the rare pieces.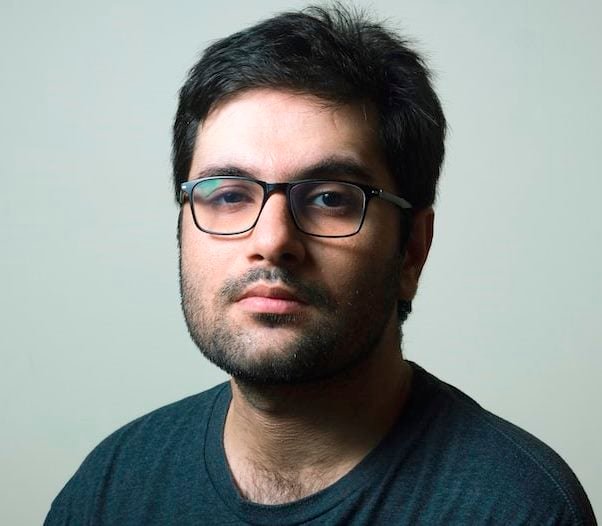 Barry Lachey is a Professional Editor at Zobuz. Previously He has also worked for Moxly Sports and Network Resources "Joe Joe." he is a graduate of the Kings College at the University of Thames Valley London. You can reach Barry via email or by phone.