Soybeans have become a must-mention in the world of sustainable agriculture. It offers many environmental advantages. Soybean production significantly affects the world's health in multiple ways.
For example, soybean farming reduces greenhouse gas emissions. It protects biodiversity. But how is soybean production a game-changer for sustainability? Consider these five vital environmental benefits.
1. Carbon Capture and Emission Reduction
Soybeans are eco-heroes. And these eco-heroes harness photosynthesis to purify the natural air. What a remarkable feat! Soybeans inhale atmospheric carbon dioxide (CO2). And this harmful carbon dioxide makes them thrive.
However, their environmental benefits go beyond that! Soybeans convert the ingested CO2 into essential oxygen. Afterward, soybeans release oxygen into the atmosphere. All living things enjoy and breathe this oxygen. This special procedure is necessary for reducing the negative effects of climate change.
Soybeans minimize greenhouse gas emissions. This ability makes soybeans a vital weapon in the fight against global warming. Consequently, soybeans help sectors that struggle to control their emissions. Soybeans offset the carbon footprints of various companies.
The adaptability of soybeans opens up a range of possibilities. Soybeans serve as sustainable alternatives to established sectors. First, soybeans act as plant-based meats. Secondly, soybeans are renewable biofuels. You can increase the environmental advantages of soybean agriculture. How? By adopting and encouraging these innovative soy products.
2. Preventing Deforestation
Soybean production is a strong force against widespread Deforestation. But how does soy reduce Deforestation? Soybeans offer a sustainable alternative to palm oil and animal feed crops.
Thanks to their unequaled adaptability, soybeans are used in various industries. While others use soybeans for food and animal feed, others use it as renewable energy. The potential for soy products to replace environmentally hazardous alternatives is endless. So stop the extension of agricultural land into rainforests. Instead, engage in and actively promote ethical soy production.
Choose soy over other products associated with Deforestation. This way, you actively support the protection of vital habitats for various animals. Soybeans provide a sustainable link between human needs and environmental stewardship. They provide a lifeline to the lush ecosystems of our rainforests. You need these ecosystems alive and outpouring with natural beauty.
3. Biodiversity Preservation
Soybeans also preserve biodiversity. If any, soybean fields have become more than just isolated patches of green. They develop into dynamic habitats crucial for a wide variety of creatures. Soybean plantations provide food and shelter. And birds, essential pollinators, and beneficial insects thrive in these shelters and food. A healthy ecosystem needs all of these. These fields serve as sanctuaries. They advocate for the cause of biodiversity.
Agricultural production and ecological harmony dance when you produce soybeans sustainably. Soybean farmers successfully incorporate biodiversity preservation into their farming techniques. These farmers achieve this by engaging in conservation-minded methods like crop rotation. Others prefer cover cropping and the creation of buffer zones. This peaceful coexistence strengthens the adaptability of the surrounding ecosystems. It enhances the diversity of species found in these areas.
4. Nitrogen Fixation and Soil Vitality
Soybeans can establish a symbiotic relationship. It cooperates with bacteria that fix nitrogen in nodules on their roots. These unique microorganisms take nitrogen from the air. They transform it into a form that soybeans can use. Sustainable soy farming reduces the need for synthetic nitrogen fertilizers.
Besides, inorganic fertilizers are more energy-intensive. They also cause water contamination. Soy is crucial for nitrogen fixation. Moreover, soybean production promotes healthy soil ecosystems. It protects the quality of our water resources. Water quality improves by reducing the need for inorganic fertilizers.
5. Water Conservation
Soybeans stand out as water-use efficiency models. The world needs them amidst a pressing water shortage problem. These hardy legumes survive with less water. This makes soybeans a superb choice for sustainable agriculture. Soybeans do well in areas susceptible to water constraints.
As a soybean farmer, you can maximize water efficiency using precision irrigation techniques. You can choose drip irrigation or moisture sensors to ensure every drop counts. Water-saving practices like mulching and covering crops help the soil retain moisture. Hence, they reduce the need for additional irrigation.
The decision to grow soybeans demonstrates your dedication to sustainable agriculture. It's a commitment to save water as you navigate a time when water scarcity is a significant concern. Ultimately, you'll protect water for human needs and the delicate web of life that depends on it.
Final Thoughts
Soybean cultivation emerges as a sign of optimism. It is a hope for sustainability in a society facing environmental issues. It combines ecological responsibility and productivity. Soybeans increase the resiliency of our ecosystems. And it provides a sustainable alternative to crops that devastate forests.
As we approach a new era, appreciate soy's strength and significant contribution to sustainability. Embrace eating soy and promoting its ethical production. This way, you push the envelope of what is conceivable in agriculture. And you champion environmental preservation.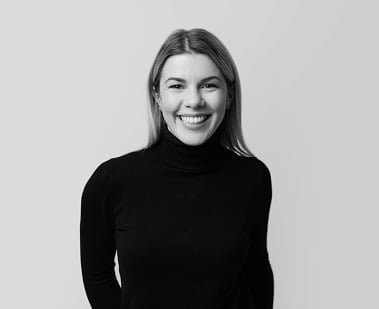 Nicole Ann Pore is a writer, an events host and a voice over artist. Travel, health, shopping, lifestyle and business are among the many subjects she writes about. Through quality and well-researched writing, she informs and even entertains readers about things that matter. She is also interested in film critiquing and filmmaking. Giving all the glory to God, Nicole graduated Cum Laude from De La Salle University Manila, Philippines with a Bachelor's Degree in Communication Arts.