You manage to secure your funding, buy a place, and finally finish setting up shop. Then, it comes down to opening your little hub to the world – and that can be a daunting process.
It only takes 7 seconds to make a first impression about your brand, making it vital that you plan it right.
A big introduction could be the key to the long-term success of your business as it sets the tone for what's yet to come. You want plenty of customers to come through the door or click-through to your website when you are ready to welcome them. This should generate enough buzz to bring in business long after.
But how can you attract an audience for the grand opening?
Here's a quick guide for planning and promoting the launch party, so you can ensure that your business's opening day is a success.
Prepare To Host A Party
85% of senior executives and leaders find in-person events to be vital for the success of their organizations. Organizing a publicity stunt around your business at its inception is a powerful way to generate buzz.
What better way to celebrate your new venture than to throw a party? And why not take this opportunity to invite influencers and decision-makers to publicize the brand?
Take your lead from Stray Dog Brewing company, who recently had their very own grand opening in a parking lot! You don't need to go all out to impress your guests, something as warm and homely will be able to convey the same feelings of excitement. 
Get everyone excited about the party! There should be balloons, banners, event signs, and hopefully — a hype for the event by now. Choreograph a flash mob, hire a live band to perform, or even involve local artists. Use the event to build strong relationships with your community and give your business a distinctive feel that guests will remember.
Other fun activities you can include:
Raffles
Gift bags
Giveaways
A tour of your store/restaurant
Themed takeaways
Fireworks
Regardless of the activities you choose, the event should highlight your business name and generate enough PR. Ensure you have all hands on deck – personally reach out to friends and family and invite them to come.
Consider holding a ribbon-cutting ceremony. People don't get to experience ribbon cuttings often, and the short service will surely attract attention – even from bystanders. If a big influencer is out of your reach for now, invite a well-known local to kick it off!
Not only will they entice people to tune in, but it'll also help keep your event the talk of the town.
Promote The Event Online
Interestingly, 89.8% of professionals admit that event invites are a viable marketing tactic that they routinely deploy to connect with influencers and their followers.
After all, traditional advertising can only go so far to stir up interest in your grand opening. Not every local will drive by your billboard ad or hear your promotion on the radio, so it's imperative that you find other ways to reach them.
If you're waiting to be more active online until your business is fully operational, think again.
The earlier you start, the sooner you can start building interest and attract customers to come to your grand opening. A few ways you can do this:
Create a Facebook event page and invite family, friends, and locals. Create and research small focus groups that fit your target audience and get their opinion on what works – and what doesn't.
Create a branded hashtag for people to use during the event, which will not only increase your brand awareness but also boost your engagement with the community.
Use social media ads on Instagram and Facebook that target the local area. Here, posting flyers on Instagram stories are a spectacular way to tease the opening and showcase your brand's personality.
Flyers are a budget-friendly way to reach new customers. You can also place them on your website as well as the local channels to target your specific audience.
Flyers highlight actionable information in an easy-to-digest format, and there are tools to help brands easily create high-quality promotional content in no time. For example, PosterMyWall's grand opening flyers can be easily customized to include the message and theme of your business.
By targeting locals online, you can build a grand opening marketing campaign that has people excited about what you have to offer even before the doors open.
Team Up With A Local Charity
Did you know that 13% of consumers would pay as much as 50% more towards a business they believe has a positive world impact?
A great way to create a likable image of your brand from the onset of operations is to introduce yourself as a community-oriented business. You may not necessarily have an email list at this point, but that's where partnering with a charity helps.
Given that people usually subscribe to charity newsletters for updates on donations and fundraisers, you should be able to tap into their subscriber list and send out the invitations. It also encourages the socially conscious to attend the grand opening and contribute towards helping others.
As such, you need to choose an organization that is dear to you and your staff and donates the funds you generate from the event towards the charity.
Conduct A Workshop To Teach New Skills
One of the many ways to get a good turnout for your event is to offer opportunities for growth to your community. You can do this online and in person.
Take Southern Martial Arts, for example. The fitness center hosted free martial arts workshops on their grand opening day – and asked new customers to bring friends, family – and their gym gear to join! Not only was the team to create a sense of unity around their business, but they were also able to add value to the lives of their customers.
Embed video: https://www.facebook.com/watch/?v=2816577655075457
And no doubt, a few of the participants hung out until after the event to sign up for more classes.
You could also try giving free demos or offer samples of your products or services on the big day.
These tactics will help you connect with your clients and audience members on a personal level, which can significantly impact their engagement with your brand.
It's no wonder that 69% of U.S. consumers say they'd be happy to pay more for products/services, especially if they're from a brand they trust. Here, customers are even willing to look beyond competitors receiving better reviews.
If you can capture their interest with appropriate offerings right at the opening ceremony for your business, it'll be easier to turn them into buying customers later on.
Offer Bounce Back Perks To Secure Loyalty
For the people that do show up at your grand opening event, you'll want to give them a reason to come back – or your efforts were in vain.
The ultimate goal of a "bounce back" is to entice them to return as soon you solidify your brand image in their minds. It takes multiple visits for a customer to grow attached and become loyal to your business and its outstanding customer service. Therefore, the faster you can get customers back through the door, the quicker you'll be able to convert guests into regulars.
Bounce back offers typically take on the form of coupons, gift vouchers, and discounts that are valid up until your opening time frame ends. You give these out to anyone who attends your grand opening as a gesture of thanks. For example, you might offer customers a dinner for two that's still valid when they come back several weeks later.
Other ways you can entice customers to come back:
Staying open later than your usual business hours
Providing free goods or BOGO offers on certain products
Promoting the exclusivity of your offers
Once they've tried your business several times and enjoyed the experience, you'll have customers flooding the doors in no time.
It can also help in creating unofficial brand ambassadors for your brand, as people are more likely to trust friends and family, aka word-of-mouth marketing. According to Nielsen, 92% of consumers rely on suggestions from family and friends more than advertising.
In Conclusion
According to Bizzabo, 48% of marketers are investing as much as 21% of their marketing spend towards live events. A significant amount of your time will be dedicated to the organization that goes into hosting a successful grand opening. So how can you be sure that everything runs smoothly?
Our advice? Plan and schedule everything down to the last minute. There's no pressure to fit all of these ideas into your event, nor is it budget-friendly. But the right combination will ensure that your grand opening event is a resounding success for both your brand and the community.
Above all else, conduct a thorough inspection of your venue and your staff – and ensure everything is top-notch. Make sure you're stocked up on everything you'll need the week before the event. After all, your grand opening will make or break your business's reputation in the span of a single event.
With these foundational arrangements in mind, you're ready to start planning your grand opening!
Excerpt: Hosting a grand reopening takes time and dedication, especially if you want to make a great first impression. Read on for tips on how to plan and market the launch ceremony for your business in ways that'll make it a memorable experience for your customers.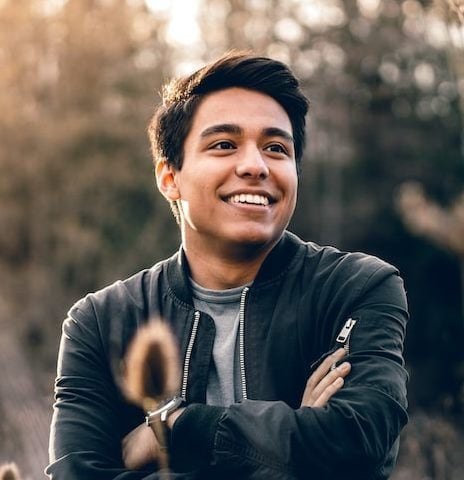 Wayne Probert is a senior reporter at Zobuz, covering state and national politics, and he is a grantee with the Pulitzer Center on Crisis Reporting. Before joining Zobuz, he worked as a freelance journalist in Kentucky, having been published by dozens of outlets including NPR, the Center for Media.