About 805,000 people in the US experience a first heart attack every single year.
Most sudden heart attacks are due to abnormal heart rhythms. These abnormalities are due to a thick deposit of plaque on the patient's heart walls.
Atrial fibrillation is a serious condition that can lead to more complex issues. This is why you need to speak with your doctor about electrical cardioversion. In a nutshell, it's a medical procedure to jump-start your heart when normal beats can't occur.
This article explores what an electric cardioversion machine is. And why it might need to treat AFib and other irregular heart rhythms. Keep reading to learn more!
What Is an Electrical Cardioversion?
Electrical cardioversion is a medical procedure used to correct an abnormal heart rhythm. It involves delivering a controlled electrical shock to the heart. Cardioversion is often used to treat atrial fibrillation (AFib).
There are different types of atrial fibrillation and their responses to therapy may be different, so it is best to consult with a reputable doctor on what treatment will work for you.
How is the Procedure Performed?
It involves using electrical shocks to restart the heart in its normal rhythm. The procedure is being performed by a doctor or other trained medical professional.
It is usually done in a hospital or outpatient setting.
What Is the Recovery Time After Procedure?
The recovery time after a cardioversion procedure can vary depending on the individual. Some people may feel back to normal within a few hours. While others may experience fatigue and other symptoms for a few days.
It is important to follow up with your doctor after a cardioversion procedure. This is to make sure that your heart is functioning and to discuss any symptoms that you may be experiencing.
What are the Complications and Risks?
Although the procedure is safe, there are complications associated with electrical cardioversion. Here are the possible side effects:
Skin burns or skin damage
Can cause bruising
Pain at the site of the shock
Can lead to bleeding
Risks of heart attack
Risks of stroke
How to Prepare for the Procedure?
It is important to follow your doctor's instructions on how to prepare for the procedure to ensure it is successful.
Before the Procedure
Patients will likely have a physical examination and various tests. They will also ask you to fast for several hours before the procedure.
On the Day
Patients usually undergo a cardioversion procedure while under general anesthesia. This means that they will be asleep and pain-free during the procedure. Patients may also receive a sedative to help them relax before the procedure.
During the Procedure
Electrodes are being placed on the chest, delivering a brief electrical to the heart. The shock is usually not painful. The procedure usually takes less than 30 minutes.
After the Procedure
Patients will be monitored for any complications. They will likely stay in the hospital for a few hours or overnight for observation. Most patients can return to their normal activities within a few days.
The Future of Electrical Cardioversion Starts Today
The future of electrical cardioversion looks promising. Newer cardioversion devices are being developed, and they are becoming more available.
More research is being done on the safety and effectiveness of electrical cardioversion. New guidelines are also being developed to help ensure that the procedure is safe.
So, if you think electrical cardioversion is the treatment for you, contact your doctor today!
Did you find this article helpful? Check out the rest of our blogs!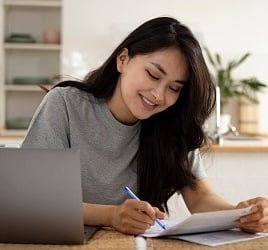 Amanda Byers is a graduate of Columbia, where she played volleyball and annoyed a lot of professors. Now as Zobuz's entertainment and Lifestyle Editor, she enjoys writing about delicious BBQ, outrageous style trends and all things Buzz worthy.