Technology has come a long way, especially since the invention of the Internet in the 20th century. Since then, amazing innovations have changed the way society exists. We spend hours on our phones every day in some cases, browsing the Internet, consuming entertainment, connecting with friends on social media, and even performing work tasks.
If you are a business owner, then managing your company operations becomes much easier thanks to the many Internet tools that exist today. One of those tools that has completely changed the game for most industries is the cloud. The cloud is simply servers that are accessed via the Internet, hosting various applications and software programs that businesses can use.
Let's dive into the capabilities of the cloud and how it can benefit your business in 2023. 
Table of Contents
Remote Servers Over Local Servers
One of the main advantages of using the cloud as a business is the infrastructure. Years ago, if businesses wanted to take advantage of computer programs and tools, they needed to host a local server network. This meant spending a lot of money on the server hardware and maintenance costs that come with it.
For cloud computing, companies are relying on remote servers hosted by a third party. This frees up more room in their budget since they do not have to spend money on physical servers or maintenance, just the ability to use the remote servers. Additionally, the stresses of server downtime are avoided since you do not have to address any issues internally. The concerns over hiring the right IT professionals belong to the cloud host.
Integrated Applications
Another advantage of cloud computing is the ability to integrate many applications. Having a great stock of online tools is great but ultimately useless if they cannot work together efficiently. This just adds more manual tasks for your team as they will have to transfer information between applications when working.
Greater integration means faster transportation of data between programs and departments. That means shorter timeframes on projects. This can streamline the operations of your company, allowing your workers to get more accomplished daily.
Support Resources
When you host your own server network and have all your own tools, issues can come up that result in downtime. The burden of addressing those issues falls on you, so you quickly need to bring in the right professionals to fix things; otherwise, your company cannot continue as normal.
Using cloud services means relying on support resources that can respond a little quicker. Since you are using a third-party company that is hosting the remote servers, they are responsible for taking care of the problems. For example, when you have a cloud computing implementation fail with your NetSuite platform, getGSI.com can help with project recovery. Access to better support resources ensures that company operations can continue without the burden of hiring IT professionals yourself.
Scalability
Another huge advantage of using cloud computing is its scalability. If you own your server network, scaling up means buying additional servers to increase your computing capacity. Often, this means you are paying for more than what you really need.
Remote servers for the cloud have greater versatility with their payment packages. You simply inform the company that you want to have greater server capacity and they can implement a subscription package that fits your new needs. If you continue to grow, then your payment plan will change again. This ensures that you are never paying for way more computing power than your company currently needs, but you have the ability to upgrade when necessary.
Accessibility
Making sure your teams can access all your tools is critical for smooth operations. If you rely on downloading software programs onto specific devices, work can only be done on those devices. What if an employee needs to work from home for a brief spell on their laptop, no longer having access to their desktop in the office? Cloud computing means that all your tools can be accessed with a Wi-Fi connection, so workers can complete their tasks anywhere. This opens up the possibility of offering remote work positions, which often yield more productive workers who are happier with their employment.
Your Competitors Likely Rely on the Cloud Already
If you cannot understand why your competitors are so effective, cloud computing could be the reason. It is a more cost-effective solution than hosting a local server network, and it also provides access to tools that streamline operations. You may be having trouble keeping up with them because you are being held back by outdated methods. Cloud computing provides better integration of applications, a strong resource network for support, scalability, and accessibility. These are significant advantages that you will need if you want to stick around as a company.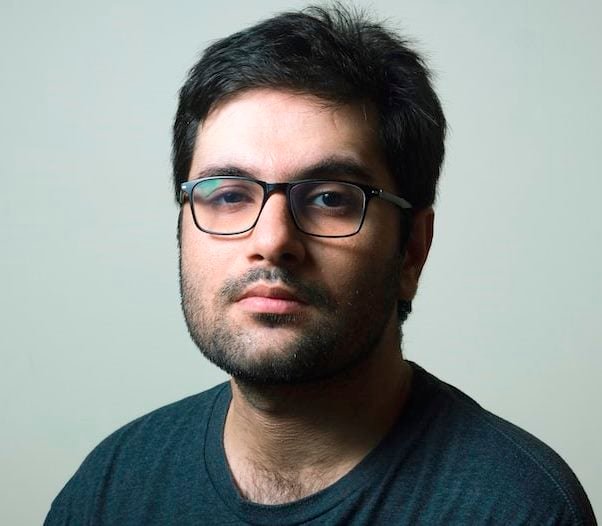 Barry Lachey is a Professional Editor at Zobuz. Previously He has also worked for Moxly Sports and Network Resources "Joe Joe." he is a graduate of the Kings College at the University of Thames Valley London. You can reach Barry via email or by phone.