Thailand has always been among the Preference List of most Couples and Honeymooners worldwide. Thailand received Almost 40 Million Tourists in the year of 2019 before the COVID 19 Pandemic, and the Number was Expected to increase in 2020, however, the Outbreak of the COVID 19 Pandemic slowed down this Growth.
Travelers arriving to Thailand come from Different parts around the World, But the Main Source Markets to Thailand are China, Malaysia and India as they Generate the Highest numbers in Terms of tourist arrivals to the Kingdom.
In this article, we will be Highlighting the Main reasons why Thailand is a Great Destination for Honeymoon Vacations Specifically, and For Couples' Holidays in General.
Beautiful Islands and Beaches
Thailand has more than 4000 Islands. Some of these islands are Major tourist destinations that attract tourists from all around the world. These Islands offer Romantic Vibes and Peaceful Environment making them a Perfect Getaway for a Honeymoon Vacation. These Islands are Located Either in the Andaman Sea, or in the Gulf of Thailand.
The Most Famous and Popular Islands and Beach Destinations Located in the Gulf of Thailand are: Koh Samui, Koh Tao, Koh Phangan, Pattaya, Koh Samet, Koh Chang, Koh Mak, and Koh Kood.
The Most Famous Islands and Beach Destinations Located in the Andaman Sea in Thailand are: Phuket, Krabi, Koh Lipe, Koh Lanta, and Khao Lak.
These Beach Destinations offer a Lot more than Beaches, as they are Full of Nature and Amazing Spots that you can Explore.
Variety of Tourism Product
Thailand has a Lot more to offer other than the Beaches and Islands Experiences. The Kingdom has Many National Parks that can be Explored if you are a Nature Lover and Looking to Visit Beautiful Waterfalls or watch Wild Animals in their Natural Habitats.
Among the Most Popular and Most Beautiful National Parks in Thailand, We can Mention: Khao Yai National Park, Which is Located Just a couple of hours Drive from the Capital Bangkok. In Khao Yai, You can See a Lot of Animals in their Natural Habitats Such as Asian Elephants, Snakes, Birds, Deers and Monkeys. You can also Explore some of the most amazing Waterfalls in this National park including Haew Suwat and Haew Narok.
In Addition to Khao Yai, there is also Kanchanaburi Province, Which is another Province Full of Nature and History just 3 Hours Drive from Bangkok. Kanchanaburi is Located along the River Kwai River, where some Events happened during World War 2, and has many Historical Sites and Cemeteries available for Tourists' Visits. In addition to these Historical Sights, You can enjoy a Romantic and Relaxing Stay in one of the Floating Resorts in the river Kwai and enjoy a Fresh air and Breath of the rainforest.
In Kanchanaburi, You will find one of the most Beautiful Waterfalls in Thailand and in Southeast Asia " Erawan Waterfall" which Consists of 7 Different levels where you can enjoy swimming in the fresh Clear Waters in the middle of the Nature.
If you are Looking for Exploring Cultures and Historical Sights, Thailand will also be a Great Destination to Visit. There are Many Destinations inside Thailand Rich with Culture and Historical Sights Such as Ayutthaya Historical City, Sukhothai (Where the Thai Language Was Born), Chiang Mai and Chiang Rai. 
Cheap Prices
In terms of Budget and Prices, Thailand is Very Cheap when Compared to other Tourists Destinations around the World. You can Enjoy a Lovely Vacation with Many Activities at Very Convenient Prices even if you are Traveling during the high or the Peak Seasons. Thailand Honeymoon Packages Prices Vary Depending on the Hotels Categories that you Book, The Activities that you will be Doing and the Places that you will be exploring, and of Course the Destinations that you will be visiting when you are in Thailand.
In general, You can Spend 50 US Dollars Per Person Per day and have accommodation, Meals and Transportation. The Prices of the Tours Differs from a Destination to another, But a General Price for a Boat Trip in a Destination in the South of Thailand (Phuket, Krabi or Koh Samui), can Start with around 1500 THB per person (Around 48 – 50 USD). For Luxury Thailand holidays they can range starting from around 3000 US Dollars per person without the Cost of the international flights.
In Summary, Thailand is a Great Destination for Honeymoon Vacations and is Highly recommended. Even if you did not Visit Thailand during your Honeymoon, You can visit it with your Partner or with your Family in another Trip as it has a Lot to Show you.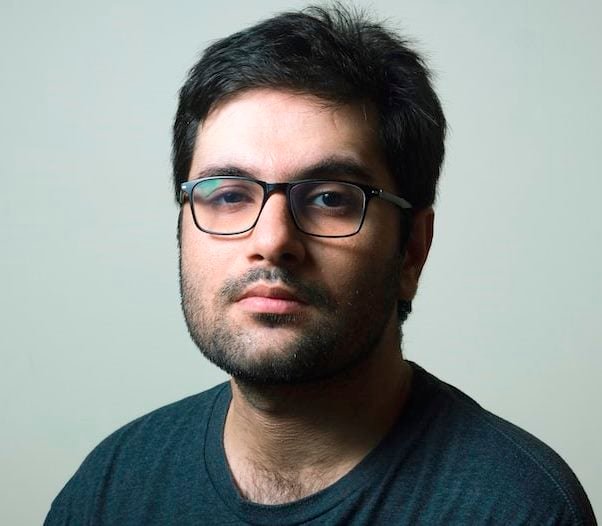 Barry Lachey is a Professional Editor at Zobuz. Previously He has also worked for Moxly Sports and Network Resources "Joe Joe." he is a graduate of the Kings College at the University of Thames Valley London. You can reach Barry via email or by phone.