Approximately 15% of the world's population is living with a disability in some capacity. Some disabilities cause people to struggle with everyday tasks like dressing themselves. This can be stressful for everyone involved.
More clothing manufacturers are filling their shelves with inclusive clothes options. This gives everyone the opportunity to stay fashionable, yet functional.
Continue reading to learn about the benefits of adaptive clothing.
1. Adaptive Fashion Can Still Look Good
When it comes to inclusive fashion, the world seems to be lacking. When most people think of adaptive clothing, they aren't thinking about something fashionable. They are thinking of something that is modified to serve a purpose.
We're not saying that there isn't a single disability-friendly company out there. Several retailers incorporate different levels of ability into their brands!
Adaptive clothing options are available for individuals who love fashion. Even if you struggle with clothing, you don't have to sacrifice your personal style. This company created a line of fashionable clothing that is also adaptive.
2. Dignity and Independence Remains Intact
For individuals who struggle with restricted motor skills, getting dressed can feel impossible. With adaptive clothing, you won't have to rely on your parent, spouse, or caregiver. It can even be difficult to make it to the bathroom in time when your clothing slows you down.
Adaptive clothing is easier because it incorporates different enclosures that are easier to maneuver including:
These are so much easier to use than difficult-to-handle buttons, zippers, and ties. When the process gets simplified, it helps you to become more independent and allows you to keep your dignity intact.
3. They Are Discreet in Functionality
Adaptive clothing provides that sense of inclusive fashion while also fulfilling a specific purpose. Prosthetic limbs might not fit into a traditional pair of slacks.
Certain disabilities require medical equipment that can be accessible at a moment's notice. This might include ports, catheters, and/or surgical sites. This means that tight, form-fitting clothing isn't an ideal option.
When clothing comes already modified for ease of access, it just makes life so much easier. Adaptive clothing accommodates this need by placing reinforced holes and belt loops for supporting these medical supplies.
4. They're Made of Comfortable Material
Comfortable materials are a must for people who struggle with wearing regular clothing. Tighter, form-fitting clothing causes pressure and discomfort. Adaptive clothing brands are roomier and more comfortable. They even incorporate flat seams into the clothing to reduce any friction.
Adaptive Clothing For Individuals With Disabilities
There are several benefits to finding these adaptive clothing options for individuals with physical disabilities. Most of them involve making getting dressed simpler. When clothes adapt to each person's needs, they will be more comfortable in their own skin and be able to maintain some level of independence.
If you found this post to be helpful, make sure to check out our other fashion-related material!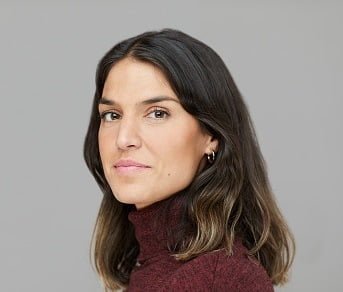 Lisa Eclesworth is a notable and influential lifestyle writer. She is a mom of two and a successful homemaker. She loves to cook and create beautiful projects with her family. She writes informative and fun articles that her readers love and enjoy.