Suppose you own a business and a customer orders a product but doesn't pay for it. As the owner of the company, you think you should just keep the non-paying customer's product and not get any money owed to you.
At first, that may sound like a decent business strategy–but there's a legal issue with it that can land you in court. Legal issues can get complicated, and it's not always easy to determine which legal issues need to be handled by a business litigation lawyer. But after reading this guide, you'll know how to go about choosing business litigation attorneys for your company.
Business Disputes
One of the primary responsibilities of a business litigation attorney is to resolve conflicts between two or more parties. These disputes can arise between businesses, employees, or clients. They can range from minor disagreements to full-blown legal battles.
Business lawyers have the expertise to mediate and negotiate disputes in a way that protects their client's interests. This is while avoiding costly and time-consuming court trials.
Contract Disputes
Contracts are an integral part of any business transaction. When there is a breach of contract, it can cause significant problems for both parties involved. In such cases, these attorneys use their legal knowledge to analyze the terms of the contract and determine if there has been a violation.
They then work towards finding a resolution that benefits their client. Which includes ensuring that all contractual obligations are met.
Intellectual Property Conflicts
Intellectual property (IP) refers to intangible assets that provide businesses with a competitive advantage. These are such as;
trademarks
patents
copyrights
However, disputes over IP can arise when another party infringes on these rights without permission or proper authorization. These attorneys are well-versed in intellectual property laws and have the expertise to handle infringement cases.
They work diligently to protect their client's IP rights. They will also seek fair compensation for any damages caused.
Business Interests
A business lawyer also helps protect their client's interests in various business transactions. For instance, during mergers and acquisitions, they ensure that all legal requirements are met. They also review contracts to safeguard their client's interests.
They also advise businesses on potential risks and how to mitigate them through proper legal channels. They also keep their clients informed about any changes in laws. Which could impact their business and suggest ways to adapt to these changes.
They have the legal expertise to make your business expand and earn more profits. This is with as little risk as possible.
Hire the Best Business Litigation Attorneys
In conclusion, business litigation attorneys play a crucial role in helping businesses navigate a wide range of legal issues. They possess the knowledge and expertise to protect the rights and interests of business owners. This is from contract disputes to intellectual property infringement.
If you are facing any legal challenges in your business, don't hesitate to reach out to a skilled business litigation attorney. Your business's success may depend on it. Contact one today to ensure your business is legally secure and thriving.
If you want to read more articles, visit our blog.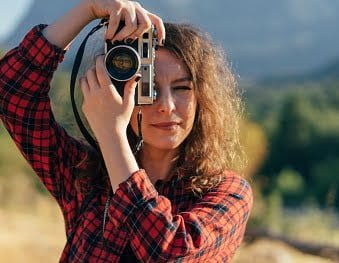 Andrea Parker is a reporter for Zobuz. She previously worked at Huffington Post and Vanity Fair. Andrea is based in NYC and covers issues affecting her city. In addition to her severe coffee addiction, she's a Netflix enthusiast, a red wine drinker, and a voracious reader.