Are you starting to feel like you're a little worse for wear? Don't worry; there's no need to go for the knife to help you feel and look younger.
Instead, check out these at-home tricks that can help you achieve a younger and refreshed look without needing to go under the knife. Amazingly, you can start seeing results without going to the extreme.
Read on to learn more!
1. Maximizing the Benefits of Healthy Eating
Eating healthy is one of the most important aspects of maintaining good health and preventing premature signs of aging. Eating foods high in antioxidants, such as fresh fruits and vegetables, as well as lean proteins, can help keep skin looking younger and more radiant longer.
In addition, a diet rich in fiber can help reduce the appearance of wrinkles. They keep skin looking young and supple.
2. Skincare Routines for Revitalizing Skin
Keeping a consistent skincare regimen can help to restore elasticity and minimize the appearance of wrinkles and sunspots. Cleansing and moisturizing are the foundation of any skin-revitalizing routine.
Exfoliating can help improve the skin's texture and tone while removing dead skin cells. Sun protection is essential for maintaining healthy skin. A broad-spectrum sunscreen that is SPF 30 or higher should be worn when in direct sunlight.
Regularly applying a retinol cream or serum is a great way to prevent further collagen loss and smooth the skin. Lastly, drinking plenty of water, eating nutrient-dense foods, and getting enough sleep are all important for skin health.
A skincare routine based on these core principles is an excellent, natural way to keep your skin looking youthful and vibrant.
3. Regular Exercise for Burning Excess Calories
Regular exercise is one of the best ways to burn excess calories and look and feel young. It can also help reduce signs of stress and aging and improve physical health.
It can increase metabolism, which can result in a decrease in overall weight. Regular exercise also:
enhances the appearance of the skin
boosts self-confidence
reduces feelings of fatigue
Healthy routine and gentle exercises such as yoga and tai chi can help to improve posture, flexibility, and balance, which can make you look and feel younger. Stress reduction through meditation and self-care activities can help slow down the aging process, keeping you looking and feeling your best.
4. Stress Relief Techniques for Achieving Well-Being
Alongside proper nutrition and exercise, stress relief techniques can be important to achieving well-being. Although some stress is necessary for optimal performance, excessive stress can lead to physical and emotional burnout.
Mindfulness and meditation can help to reduce stress at the moment or even be practiced regularly to prevent stress from accumulating.
Spending time outdoors in nature can be beneficial, too, as can simple lifestyle changes such as getting enough quality sleep and learning how to manage time more efficiently.
If you want quicker results, then you may consider having a non surgical neck lift. This non-invasive approach can make your skin look younger in no time.
Start to Look Younger With These Tips!
The choice to age gracefully is a personal one. Non-surgical treatments provide an alternative to traditional age-reversing methods by helping to increase energy, improve overall health and enhance appearance without the risks associated with surgery.
With so many non-surgical options available, many people realize the benefits of a gentler approach to aging. Contact a licensed health professional today if you want to feel and look younger using non-surgical methods.
Visit our blog for more tips on how to get and stay healthy.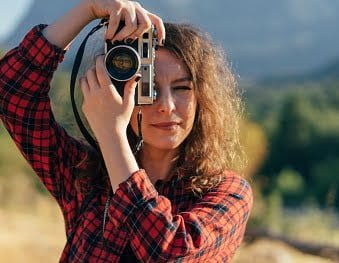 Andrea Parker is a reporter for Zobuz. She previously worked at Huffington Post and Vanity Fair. Andrea is based in NYC and covers issues affecting her city. In addition to her severe coffee addiction, she's a Netflix enthusiast, a red wine drinker, and a voracious reader.