Are you looking for a present to gift to your wife, girlfriend, or your mom? Or perhaps, something you wish to buy for yourself as a treat? Watches make the best gift!
If you are planning on giving something meaningful, useful, and worthwhile, watches are the ones on the top list. When the person wears the wristwatch you gave them, they will always see it on their wrist, which will remind them of you daily. Gifting a wristwatch is a significant way to express that you love and care for someone. It represents that you want to be present and be with them in every second and minute of their life. It also professes that your love for that special person is timeless.
Now, among the wide selection of watch brands to choose from, the one brand that stands out the most like no other, is Rolex.
Why Buy A Rolex?
Rolex is best known for its luxurious style and lavish value. Wearing it shows prestige and success. Its quality is always top-notch, and its watches are crafted from the finest raw materials and assembled with scrupulous attention to detail. No doubt, owning a Rolex watch is everyone's dream.
All of their watches are exquisitely first-class. In choosing the best feminine Rolex watches in the market, we can start by going through the leading Rolex's classic women's wristwatch, the Lady Datejust. This women's version of the emblematic Datejust stands for style and technical performance. It is also essential to know the receiver's style and tastes before you buy as it will help you pick the perfect watch.
In this article, we will name a few of the many wristwatches that are loved by many.
Oyster Perpetual Lady-Datejust in 18 ct yellow gold
You will never go wrong with classics. This oyster, 28mm watch with yellow gold and diamonds is famous for its classic yet finely elegant look as it is bezeled with diamonds. It features the Mother-of-Pearl dial, which highlights the natural beauty of the watch. As they claimed, all mother-of-pearl dials are unique pieces, and an identical dial will never be found on another wrist.
It also has a sparkling symphony of a diamond-set bezel decorated beautifully along with the ultimately refined, prestigious President bracelet. Another thing to take note of aside from its beauty is its superlative performance with Rolex's caliber 2236. It is a new-generation self-winding mechanical movement.
This Lady Datejust classic watch can win any lady's heart!
Oyster Perpetual Datejust 31 in White Rolesor
Next up is the Oyster Perpetual Datejust 31 in White Rolesor! It is a new model oyster watch released just last year, 2020. The 31 mm oyster steel beauty comes with white gold and diamonds features an aubergine, diamond-set dial, and an Oyster bracelet. And you'll see a large VI dial set with diamonds remarkably placed in the centerpiece.
The Aubergine diamond-set dial is a splendid result of a watchmaking technique. Its sunray finish brings out dazzling delicate light reflections on many dials in the Oyster Perpetual collection. Another notable feature is its White Rolesor where two metals, gold coveted for its luster and nobility, and steel which reinforces strength and reliability, harmoniously meets. Their Oyster bracelet also brings out form aesthetically and function. Wearers can increase the bracelet length by approximately 5 mm, which brings additional comfort in any circumstance. Its superlative movement is powered by the signature caliber 2236.
Oyster Perpetual Datejust 36 in Everose Rolesor
If your loved one is into Everose gold finishes, this is the one! An Oyster 36 mm, Oystersteel watch topped with Everose gold and diamonds, it's majestically marvelous! The Oyster Perpetual Datejust 36 in Everose Rolesor accents a slate, diamond-set dial, and a Jubilee bracelet.
On its slate, diamond-set dial, the Roman VI and IX are embellished in 18 ct gold and set with 24 diamonds. Same with the aforementioned watch, the Everose Rolesor has two metals combined, gold and steel. Their Jubilee bracelet, a supple and comfortable five-piece link metal bracelet, is designed and developed with impeccably beautiful components that come with a clasp, all made through Rolex's advanced high technology.
The watch is powered by caliber 3235, giving it a superlative performance in movement. It incorporates the new Chronergy escapement manifested by Rolex, which combines high energy efficiency with great dependability.
Oyster Perpetual Pearlmaster 39 In 18 Ct White Gold
The Pearlmaster holds an exceptional place in the Oyster collection as it represents the height of exquisiteness with precious metals and gemstones. The watch is magnificently covered with shining gemstones. It can make anyone look like royalty!
Their diamond-paved dial is accentuated with a diamond-set bezel, which is placed and meticulously aligned with the others, and then firmly secured in its gold or platinum setting. This enhances the watch and enchants the wearer. Its 18 ct white gold is also worth googling our eyes over! Made with only the purest metals, the quality and excellence are outstanding!
The ever-sophisticated and unique Pearlmaster bracelet, always fitted with a concealed Crownclasp, is perfectly one of a kind! The new Pearlmaster 39 is also equipped and operated with a new generation movement, caliber 3235, which reflects the high-technology equipment specially developed by Rolex. This one is indeed a top-drawer watch!
Takeaway
Whether you know and are familiar with your loved one's style and preferences or not, anyone with taste will surely love these watch pieces. As long as you have the target budget ready for these beauties, surprise her with the best gift! Visit www.watchshopping.com and go and check them out for yourself!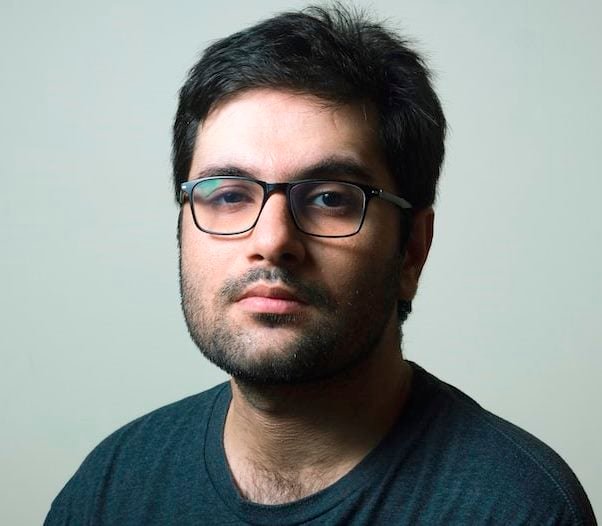 Barry Lachey is a Professional Editor at Zobuz. Previously He has also worked for Moxly Sports and Network Resources "Joe Joe." he is a graduate of the Kings College at the University of Thames Valley London. You can reach Barry via email or by phone.