Owning a car warranty is consistently positive information. Nonetheless, merely having such a warranty isn't sufficient; it's crucial also to grasp how a warranty operates and discern strategies for optimizing its benefits.
From comprehending the extent of your coverage to acquiring proficiency in maneuvering through the warranty procedures, being equipped with the necessary insights is vital. This awareness guarantees a seamless and trouble-free encounter when addressing automotive concerns. This becomes especially significant if you possess a NAPA warranty.
Table of Contents
What Is NAPA?  
The National Automotive Parts Association (NAPA) holds a position of esteem as a well-established supplier of automotive components. Boasting a heritage from 1925, NAPA has cultivated a strong reputation as a purveyor of excellent automotive merchandise, encompassing replacement components, enhancements, tools, and machinery.
In the realm of warranties, NAPA distinguishes itself within the automotive sector. This distinction arises from its provision of warranties that extend across an extensive array of automotive parts.
What Does a NAPA Warranty Cover?
NAPA warranties grant protection for specific automotive components and items available at NAPA auto parts outlets. Generally, these warranties assure that the acquired product will be devoid of quality flaws during a designated timeframe. If an item falls within the warranty and exhibits issues, NAPA commits to mending or substituting it, all without any supplementary charges to the purchaser.
The precise coverage particulars can differ based on the product and the stipulations of the warranty agreement. Nonetheless, as a rule, NAPA warranties provide reassurance by ensuring customers obtain reliable components and safeguard them against imperfections. 
How Does NAPA Parts Warranty Work?
The NAPA auto parts warranty furnishes customers with confidence and assistance concerning their acquired vehicle components. When a customer purchases a NAPA-branded part, it typically accompanies a warranty ensuring its operational performance and endurance throughout a designated duration.
Should the car part exhibit a defect within the stipulated warranty period, the customer can return it to either a NAPA auto parts store or an authorized dealer. Additionally, presenting the faulty car part and evidence of purchase is advisable to streamline the process. NAPA will subsequently evaluate the implicated item, and if it falls within the bounds of the warranty conditions, the customer will be entitled to a complimentary replacement part or repair service.
How Long Is a NAPA Warranty Good For?
According to an auto repair in Hillsboro, the duration can fluctuate contingent on the particular NAPA product procured and the manufacturer associated with it. Nevertheless, numerous NAPA auto parts establishments provide warranties from one year or 18,000 miles to a lifetime.
Specific components, for instance, batteries, might encompass shorter warranty spans, typically one to three years. Conversely, other parts, like the exhaust system, could be accompanied by more extensive warranties, ranging from three to five years or even a lifetime.
What Is the NAPA Peace of Mind Warranty?
The NAPA peace of mind warranty represents an all-inclusive NAPA safeguard program that surpasses the regular product warranties. It affords customers an extended warranty timeframe and supplementary coverage for qualifying parts and products.
By opting for this variety of NAPA car care warranty, customers can relish an extended duration of protection for their acquired items, frequently extending beyond the provisions provided by the manufacturer.
Tips to Make the Most of a NAPA Warranty
Here are some ways of maximizing the coverage that you're getting from NAPA:
1. Regularly maintain NAPA auto parts.
You can detect potential concerns in their early stages by performing routine examinations on your NAPA vehicle components. This empowers you to deal with them promptly and circumvent more substantial complications in the future.
2. Install NAPA parts properly.
Adherence to the manufacturer's installation instructions and directives is imperative when fitting NAPA parts. Incorrect installation has the potential to nullify your NAPA auto care warranty; hence, accurate installation of the components is crucial to optimize your coverage.
3. Promptly address any NAPA parts issues.
Should you encounter any complications with your NAPA parts during their warranty, it's vital to tackle these concerns promptly. Taking timely measures can expedite issue resolution and guarantee that you obtain suitable warranty benefits.
4. Keep track of your warranty documentation.
Lastly, remember the importance of maintaining all your warranty documents in a secure and conveniently reachable location. This encompasses receipts, evidence of purchase, warranty cards, and pertinent paperwork. This practice lets you swiftly furnish the requisite information when initiating a warranty claim.
Key Takeaway
When you're looking to acquire auto parts with a NAPA-provided warranty, you will likely receive commensurate value for your investment. However, it's advisable to assess the precise terms and provisions of the warranty thoroughly. By engaging in this practice, you can better comprehend their applicability to the product you're contemplating.
Regardless of the nature of your warranty, it will invariably undergo scrutiny at the automotive establishment you visit. Hence, reputable car repair shops are recommended, as they heighten the likelihood of your warranty being honored.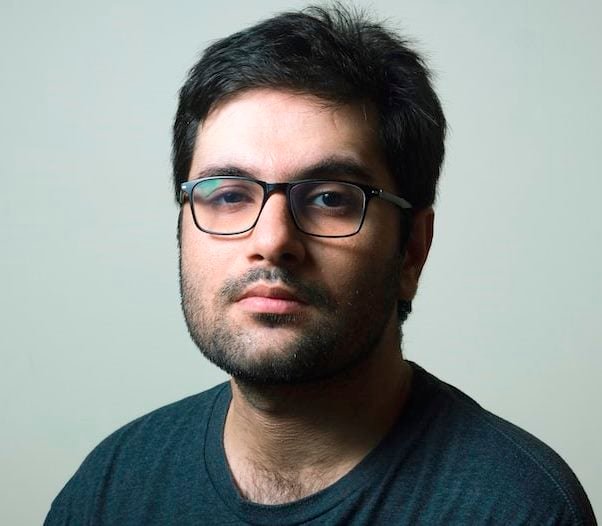 Barry Lachey is a Professional Editor at Zobuz. Previously He has also worked for Moxly Sports and Network Resources "Joe Joe." he is a graduate of the Kings College at the University of Thames Valley London. You can reach Barry via email or by phone.