Writing academic papers is not that difficult if you know what steps you need to take. Your professors should explain all the requirements for a good academic paper. Alternatively, you may apply to the Paper Writing Service on PaperWriter for help in formatting. However, mastering all the requirements by yourself will help you greatly in the future.
There could be specific academic requirements for certain science fields. In that case, you should clarify them separately. The following list includes general requirements for academic papers. If you need to write a paper on the topic of design you also need to read a lot in this direction.
Type of an Academic Paper
Generally, academic papers fall into two categories: research papers and topic papers. In the topic paper, you explore a certain problem, support your thoughts with the course readings, and conduct analyses in the end.
In the research paper, you conduct your research, maybe support the experimental data you gather via completing such a paper. It is more an independent type of work when you are expected to provide your conclusions over a particular question instead of analyzing already existing materials.
Thesis Statement
Each type of academic paper requires a thesis statement. A thesis statement is the essence of your essay, compressed in one sentence. A thesis statement is the last sentence of your introduction. In addition, you need to restate your thesis in conclusion.
Despite being pretty short, a thesis statement may be the most challenging part of the essay. It would be better to leave some words for the thesis statement in your introduction and return to it when you have the body of an essay.
A strong thesis statement is a necessity for a good academic paper. You may practice writing several variants for your paper and look for good examples on the web.
Introduction and Conclusion
Opening and ending parts of an essay are vital. They may mirror each other to a certain degree, but you should not simply copy your introduction into the conclusion. The introduction gives an overview of the topic and research question. Then, you make a particular claim or thesis statement that will be analyzed during the essay.
In conclusion, you restate your thesis and draw central points from the essay's body. It is crucial to have a clear plan for a paper to make your introduction and conclusion coherent.
Look through your text a few times and make keynotes. Then, decide which points will be better in the introduction, and which should be placed in the conclusion. Don't be afraid to rewrite the first and the last paragraphs of your essay. They may change during your work on the paper.
Sometimes, a research paper would require an abstract. An abstract is a section that precedes the introduction. It covers the basic points of your paper and gets the reader familiar with your research content.
Academic Sources Citation
The rule of thumb for citation is simple: whenever you use someone else's idea, you need to give them credit. Citations are a great way to support your analysis and make it more credible.
Do not start and do not end your paragraph with a citation. You need to write a sentence that will lead to the citation. Then, place a sentence after the citation. This is the so-called "sandwich" method.
Take into consideration the word count for a paragraph when you provide a citation in it. They should not become too lengthy. Therefore, it may be wiser to split one wordy section into two separate thoughts and support one of them with a citation.
Besides, you need to follow the necessary format of citations. It depends on the requirements that your professor sets. There are such formats as:
And others. Make sure that you follow the right format and provide correct formatting to the citation.
The same is relevant for the bibliography you attach at the end of the essay. Bibliography follows the same format rules as the citation. Double-check your formatting before submitting your essay.
Relevance
Besides the structural formatting, your paper should meet academic requirements of relevance. Naturally, your professor will help you choose the right topic or the right research question.
Still, you need to set the course in the right direction yourself. It is hard to measure relevance as certain topics may be disclosed only through decades of real-time. Nevertheless, even if it is a student's academic paper, it should bring some degree of new insight to the subject.
Do not plagiarize the ideas of other people. Citations serve as a tool for supporting your thoughts. Do not rely on them too much when you disclose a certain topic. Besides, do not use resources that are more than ten years old.
Keeping your research and analysis actual is critical to making your paper relevant.
Essay Presentation
There are general guidelines that you should follow when you write an academic paper. First of all, your text should be double-spaced. Line interval of 2.5 is not appropriate.
Secondly, use Times New Roman font and 12 point size. You may use something similar to Garamond but ask your professor beforehand.
Finally, your essay should have a properly formatted title and citation page. They follow the same format rules as the citations you used in your essay. All of these elements do not influence the quality of your work directly. However, a good presentation is half of a good impression from your paper.
Final Words
Requirements for academic papers may be difficult to master from the first try. There are a lot of things to remember: relevance, formatting, presentation, citation. You will make mistakes in some of these blocks.
It is important to remember that you learn the necessary academic requirements and how to apply them properly. Therefore, don't be discouraged if you make mistakes along the way. It is important to keep refining your skills and return to the academic requirements that you lack.
There are a lot of resources dedicated to proper academic learning along with the practical help that you can receive upon the matter.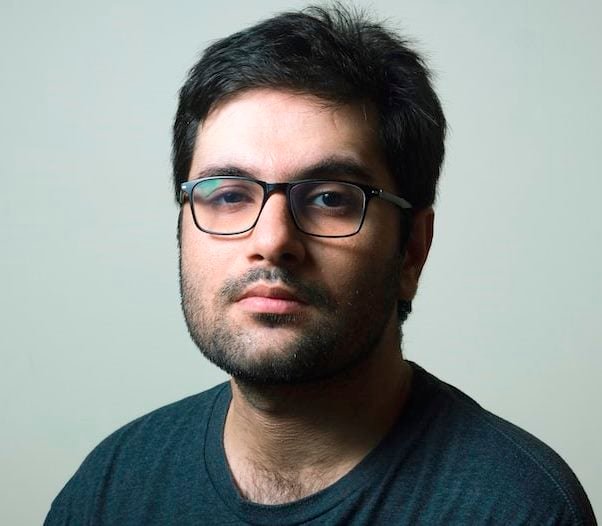 Barry Lachey is a Professional Editor at Zobuz. Previously He has also worked for Moxly Sports and Network Resources "Joe Joe." he is a graduate of the Kings College at the University of Thames Valley London. You can reach Barry via email or by phone.