What are some challenges of managing remote employees?
Whether a few miles or a thousand miles, you need to find effective ways to manage your remote workers. You're about to hire an employee to work from home. And it's an excellent move because you're saving money. But you need to consider the challenges of managing remote employees.
Keep reading to learn more.
Table of Contents
1. Clear Communication
This requires providing clear expectations, setting up a communication plan, and actively listening to employee feedback. In a remote setting, it can be easy for messages to get lost or misinterpreted, leading to misunderstandings and decreased productivity.
Additionally, cultural and language barriers may also play a role in effective communication amongst remote teams. To overcome these challenges, managers must prioritize clear communication and use various tools and techniques to stay connected with their remote employees.
2. Face-to-Face Interaction
One of the main challenges of managing remote employees is the lack of face-to-face interaction. While technology has allowed for remote work to become more common, it also creates a barrier in terms of building relationships and establishing effective communication.
In addition, managing remote employees requires a different level of management style, as it can be harder to keep track of tasks and ensure productivity. It is important for managers to find ways to incorporate face-to-face interactions, whether through video conferencing or in-person meetings, to ensure a strong and cohesive team.
3. One-on-one Meetings and Morale
One of these challenges is conducting one-on-one meetings virtually. Without physical presence and body language cues, it can be difficult to effectively communicate and build meaningful connections with employees.
Furthermore, remote employees may feel isolated and disconnected from their team, which can also impact their morale. As a manager, it is important to be proactive in finding ways to bridge this gap and create a positive remote work culture.
4. Tracking Work and Productivity
Managing remote employees comes with its own set of challenges, especially when it comes to tracking their work and productivity. With employees working from different locations and time zones, it can be difficult for managers to keep track of their tasks and progress.
Traditional methods of tracking, such as face-to-face meetings and physical check-ins, are no longer feasible. This requires managers to rely on technology for tracking work and productivity, but even that can present challenges. You may consider the Dome platform to scale your projects to the next level.
5. Lack of Access to Information
Managing remote employees can pose numerous challenges for employers, and one of the most significant struggles is the lack of accessibility to information. With team members working from different locations, there is a significant risk of communication gaps and delays in sharing vital information.
This can lead to a lack of clarity and understanding among team members, resulting in confusion and mistakes. Additionally, remote employees may not have access to the same resources and files as those working in the office, making it difficult to collaborate and complete tasks efficiently.
Explore The Challenges of Managing Remote Employees
In order to successfully manage a remote team, it is important to adapt and implement the practices discussed in this article. If you are facing the challenges of managing remote employees, do not hesitate to seek out additional resources and support to help you and your team thrive.
If you want to explore the best topics, we've got you covered. Check out some of our other blogs today!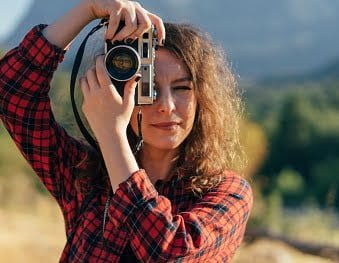 Andrea Parker is a reporter for Zobuz. She previously worked at Huffington Post and Vanity Fair. Andrea is based in NYC and covers issues affecting her city. In addition to her severe coffee addiction, she's a Netflix enthusiast, a red wine drinker, and a voracious reader.