As you dream about your big day ahead of you, one certainty is clear. You want your wedding to be captured for the ages. You can't afford to have the mistakes of amateur photographers become a mishap and moment of regret for you.
What mistakes should you avoid to ensure the best images possible on your wedding day?
This article will help you weather the common wedding photography mistakes. Your pictures will capture your joyful day in a beautiful, flawless way. So keep reading!
1. Not Discussing Expectations
One most common wedding photography mistakes couples often make is not talking about what they want.
It's important to have a clear conversation with the photographer about the wedding photography styles you like and the specific moments you want to capture.
This way, the photographer knows exactly what you expect and can take photos that make you happy. Don't forget to communicate your preferences before the big day!
2. Neglecting the Timeline
Poor time management can severely impact your wedding photography. Couples often underestimate the time required for various photography sessions, leading to rushed and subpar results. Plan your timeline carefully, leaving ample time for the following:
Pre-ceremony
Post-ceremony
Couple portrait sessions
Consult with your photographer to determine the ideal time needed for each session to ensure you have enough time for beautiful shots.
3. Overlooking the Importance of Lighting
Lighting plays a crucial role in photography, and weddings often present unique lighting challenges. Many couples overlook this aspect and fail to consider the lighting conditions at their venue.
Discuss the lighting situation with your photographer and, if possible, visit the venue together to identify potential lighting issues. This will help your photographer plan ahead and bring the necessary equipment to capture stunning images in any lighting condition.
4. Neglecting to Set a Realistic Budget
Neglecting to set a realistic budget for your wedding photography can lead to disappointment and compromise the quality of your memories. It's crucial to prioritize this aspect and carefully consider the costs involved.
When comparing wedding photographer costs, don't simply opt for the cheapest option. Take into account the photographer's experience, portfolio, and the services they offer. Investing in a skilled professional who aligns with your style and vision will ensure that you have stunning photographs that truly capture the essence of your special day.
Remember, your wedding photos will be cherished for a lifetime, so it's worth investing in a professional who can deliver exceptional results.
5. Not Enjoying the Moment
Lastly, couples often get so caught up in the details and the desire for perfect photographs that they forget to enjoy their own wedding. Remember that your wedding day is about celebrating your love and the start of your journey together.
Trust your wedding photographers to capture the moments while you focus on being present and enjoying each precious moment. Genuine emotions and happiness will shine through in your photographs, making them even more beautiful.
Avoid These Common Wedding Photography Mistakes
Overall, common wedding photography mistakes can be easily avoided. Planning ahead, having realistic expectations, and communicating clearly with your photographer are key elements for success.
Follow these steps to have a stress-free and picture-perfect day. Don't forget to share your stunning wedding photos with your family and friends!
We have plenty of informative articles available to you throughout our site. Check them out!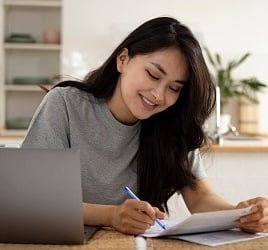 Amanda Byers is a graduate of Columbia, where she played volleyball and annoyed a lot of professors. Now as Zobuz's entertainment and Lifestyle Editor, she enjoys writing about delicious BBQ, outrageous style trends and all things Buzz worthy.