Did you know that Spanish ports receive 8.6 million cruise passengers each year and Spanish airports welcome 230 million passengers every year?! Spain is considered a leading tourist destination in the world.
Maybe you are wondering why that is the case, or maybe Spain is already on your bucket list. Either way, read on to find out why you need to book a trip to Spain asap.
1. It Has Some Gorgeous Beaches
Spain has 5,000 kilometers of coastline, which means you could be spending your entire vacation discovering and exploring beaches, some of which could be quite isolated and untouched. Also, you have many islands like the Canary Islands, and places like Ibiza to explore that boast fun parties, a great techno scene, and lots of friendly people.
2. Lots of Historical Destinations to Explore
If beaches don't speak to your soul, but museums and historical architecture does, then Spain has you covered. There are dozens of museums to walk through and learn from. And there are many beautiful churches and other buildings that will have you gaping in awe.
Free Tour Barcelona is a great way to explore Barcelona and all that it has to offer.
3. Spanish Is Easy to Learn and Speak
Have you been trying to practice your Spanglish on people around you but finding no takers? Taking a vacation in Spain will allow you to practice the language with locals who would be more than happy to do a language exchange with you.
It's a win-win situation. They get to practice their English on you and you get to realize that you are better at Spanish than you realized.
4. Tapas and Sangria Entice Your Taste Buds
Food in Spain – there are truly no words that can describe the treat that your taste buds and your senses have waiting for them. There are numerous tapas to nibble through. And enough sangria to drown your entire self into.
5. Fun and Fabulous Fiestas and Dancing
Bachata, salsa, and flamenco – there are so many ways Spanish people express themselves on the dance floor. If you are interested in bringing the magic and romance of Spanish dance and fiestas into your relationship, then visit Spain asap and get your dance on. There are also festivals like Feria de Abril in Seville or La Tomatina in Buñol that you cannot miss!
What Are You Waiting For? Book Your Trip to Spain Today
You better have your credit card in hand ready to book that trip to Spain. There are many reasons you should visit Spain and almost no reason to skip this charming vacation.
There are so many things to do in Spain that you won't be able to fit it all into one trip.
Did you find this article useful? Thank you for reading. We have many other related articles on travel and leisure on our website, so keep browsing our blog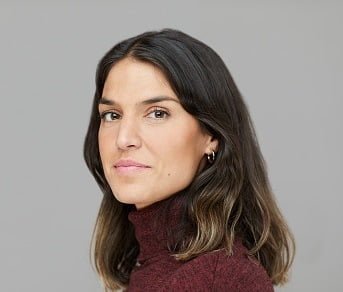 Lisa Eclesworth is a notable and influential lifestyle writer. She is a mom of two and a successful homemaker. She loves to cook and create beautiful projects with her family. She writes informative and fun articles that her readers love and enjoy.