A work-related injury can be stressful for both the injured and the employer. In 2019, 888,220 non-fatal workplace accidents caused workers to take time off.
If you are injured at work, the chaos of injuries can make figuring out the next steps complicated. This article is here to help you stay calm and move forward. Keep reading for five things you should do if you're injured at work.
1. Report Any Workplace Accidents Immediately
When an accident happens at work, the first thing you need to do is file an accident report. Each state has its deadlines to qualify for worker compensation. Filing accident reports quickly regardless of if you have an injury or not can make getting compensation easier.
This report also helps employers understand areas where employee safety might be lacking. They can repair or replace damaged equipment. They can also introduce new regulations to keep everyone safe.
2. Visit a Doctor
A workplace injury can vary in severity, and even if you don't think you're injured, you should visit a doctor. Some injuries can be invisible and doctors need to do scans to find them. Getting second opinions can act as extra evidence of having an injury.
When injured employees see a doctor, it's important to be clear that your injury is work-related early on. Your doctor can include it in your medical notes, which makes applying for compensation easier.
3. Report Your Work-Related Injury
After discovering an injury, the next step is to give your employer written notice. Some states need specific forms for employer notices. The basic information will include when the injury happened and what the injury is.
You should provide this information immediately. This is why seeing a doctor soon after the accident is important.
Your employer fills out a worker's compensation form for you. They can't do that until they have evidence of injury.
If you reported the accident first, be clear that this is a follow-up injury report for that accident. Follow up with your employer to ensure they file worker's compensation forms.
4. Keep Track of Everything
As you go through this process, it's important to keep track of everything that happens. Document when a work-related industry happens and when you reported the accident. Keep track of doctor visits, medical records, claim forms, missed days, and any costs or missing wages.
Having this information on hand is important in case there are issues with your worker's compensation claim.
5. Contact a Compensation Attorney
If you're injured at work, contacting a workers' compensation lawyer can make the whole process easier. They understand what to do to get you the money you need to pay for medical bills and lost wages.
Elrodpope.com explains that anyone can suffer from a workplace injury, even though some industries are more susceptible than others. They explain that only employees and not independent contractors can receive compensation.
Reaching out to a compensation attorney who understands nuances like this can make the whole process simpler and faster.
Injured at Work? Don't Go Through It Alone
If you're injured at work, the last thing you should do is try to navigate this system by yourself. Contacting a compensation attorney will help you get everything you should without any delays.
Do you have other legal matters you need advice on? Check out the rest of our blog!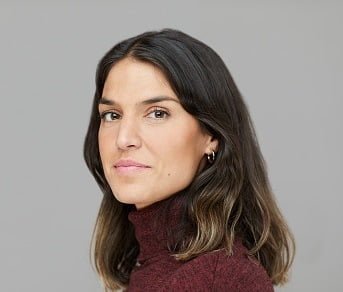 Lisa Eclesworth is a notable and influential lifestyle writer. She is a mom of two and a successful homemaker. She loves to cook and create beautiful projects with her family. She writes informative and fun articles that her readers love and enjoy.