When you're in bad spirits because of social withdrawal, worsening memory, loss of confidence in yourself, and feeling unpleasant physically, one is more likely to have problems with the deterioration of your mental capacities.
Continuing to live a happy life and maintain your personal habits isn't as daunting as it sounds. We've got some practical tips and tricks to keep you looking great even as you get older.
Are you curious to know some of our top tips? Then, keep on reading to have an inside look at our expert guide on how to transition into aging gracefully and slowly.
1. Incorporate a Nutritious Diet
Eating a balanced diet of fresh fish, lean meats, fruits, vegetables, whole grains, and low-fat dairy can help supply your body with a variety of vitamins and minerals. Eating regular meals with proper portions ensures you're getting the proper nutrition to fight off any illnesses and sicknesses.
Consuming enough water and keeping an eye on your calorie intake can also help you maintain a healthy weight and preserve your core muscles.
2. Stay Active
When you exercise, not only are you toning and strengthening your body, but you can improve your confidence and general well-being. It's important to choose the type of exercise you're comfortable with and can adhere to on a regular basis. This can include walking, swimming, mountain biking, or doing light resistance training.
If you're new to exercise in old age, it might be a good idea to seek out a qualified professional trainer to help develop an appropriate fitness routine.
3. Invest in Anti-Aging Products
Anti-aging products can help minimize wrinkles and lines that result from age and sun damage. They also work to protect your skin from sun damage in the future. These products can help protect skin from free radicals, maintain skin's moisture, and help brighten skin's appearance.
Anti-aging products also help even skin tone and reduce the appearance of age spots. With careful use, these products can help keep your skin looking vibrant and fresh.
4. Schedule Regular Checkups
A doctor's visit helps to keep an eye on any changes or issues in the body that are not immediately noticeable. A vision and oral exam are also necessary, especially as people get older. Regular checkups help to catch any health-related issues early on.
They also allow for more time for a doctor to properly treat any age-related issues and provide advice on long-term care plans. It is important to stay up to date with routine checkups, as they can be the difference in avoiding age-related problems, illnesses, and accidents.
5. Consider Plastic Surgery
Cosmetic surgery can help improve a person's physical appearance by eliminating signs of aging. It can also reduce the appearance of age-related discolorations that can make a person look much older than they actually are.
Plastic surgery is most commonly used for facial procedures, such as a facelift and a brow lift, but it can also be used to improve the appearance of other body parts. Plastic surgery is an excellent way in looking look younger as you reach old age and maintain a youthful appearance.
Follow These Key Tips for Feeling and Looking Great Today
Taking care of your body and mind as you age is the key to feeling and looking great. Try incorporating some of the aforementioned habits into your daily life, such as maintaining a nutrient-rich diet, exercising regularly, and practicing good skin care habits.
Doing this will help you age gracefully and look great. Start today, and you'll be happy you did!
Browse our blog for more interesting reads like this!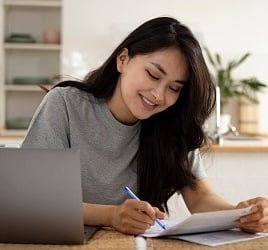 Amanda Byers is a graduate of Columbia, where she played volleyball and annoyed a lot of professors. Now as Zobuz's entertainment and Lifestyle Editor, she enjoys writing about delicious BBQ, outrageous style trends and all things Buzz worthy.