Does your lawn look patchy or overgrown? Are you wondering if you're doing something wrong with your lawn care? The truth is that most common lawn care mistakes are easy to fix if you know what they are.
Your lawn is an extension of your home. It should be a source of pride for homeowners. Unfortunately, many people don't realize their lawn care maintenance is flawed until it's too late.
Here are some of the most common lawn care errors and how to avoid them:
1. Mowing Too Often
A lawn should be mowed between one and a half and three inches high, with the blades set at their highest levels. Mowing too frequently can lead to several issues. The most common is scalping, where the lawn is cut too close, causing it to brown and thin out.
Grass that is cut too frequently will not be able to produce enough leaf surface area, resulting in an unhealthy and stressed lawn. To avoid overmowing, always keep your mower set to the highest setting and never mow a lawn when it is wet or too dry.
2. Watering Too Much or Too Little
Overwatering can drown the grassroots, leading to poor soil aeration and poor root structure. Too little water causes stress for the grass and greatly reduces its ability to fight off diseases. To avoid this, water the lawn deeply but infrequently.
3. Not Weeding Regularly
Common mistakes made by homeowners when caring for their lawn involve not weeding often enough. The result is a lawn that becomes overrun with weeds, which can be a difficult problem to fix. To avoid these problems, homeowners should pull any types of weeds as soon as they're noticed.
4. Using Too Much Fertilizer
Using too much fertilizer for lawns can be a destructive mistake when it comes to lawn care. Too much fertilizer applied too frequently can burn the grass, create an abrupt flush of growth that is quickly followed by a decline, and even increase the population of weeds. To avoid these errors, use fertilizer more conservatively than is recommended for your lawn care routine.
5. Forgetting to Dethatch or Aerate the Lawn
Dethatching is when old grass clippings, stems, and debris are removed from the lawn to prevent diseases and pests from infesting it. Aerating the lawn is the process of making small holes in the soil to allow air, water, and nutrients to penetrate.
Ignoring these important tips will prevent the lawn from growing properly. To avoid these errors, homeowners should dethatch every spring and aerate twice a year.
6. Overlooking Landscaping Company Services
Overlooking professional landscaping company services is a mistake that could cause long-term damage to the lawn. Hiring a professional landscaper is the best way to ensure that the lawn is maintained correctly and that any potential issues are addressed quickly. A professional landscaping company will work closely with the homeowner to create a customized plan that works well for the property and stays within budget.
Avoid Common Lawn Care Errors Today
If you're a homeowner, it can be difficult to know what to do when maintaining your lawn. However, with some simple advice and attention to detail, you can successfully maintain your lawn and avoid common lawn care errors.
Remember to prioritize proper watering, cleaning up debris, and testing your soil for optimal results. Try it out—your lawn will thank you!
For more helpful tips, make sure to check out the rest of our site.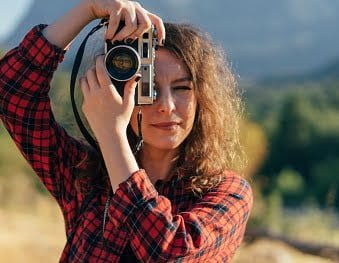 Andrea Parker is a reporter for Zobuz. She previously worked at Huffington Post and Vanity Fair. Andrea is based in NYC and covers issues affecting her city. In addition to her severe coffee addiction, she's a Netflix enthusiast, a red wine drinker, and a voracious reader.