Looking to buy a new car for your family? With a sea of options, the choosing may not be that easy. But if safety is your priority, there is probably no better option than the Toyota RAV4.
Recognized by the Insurance Institute for Highway Safety (IIHS) as one of the safest vehicles of 2020, there is no doubt that the Toyota RAV4 makes an ideal family car. Not only does it offer safety, but it also offers peerless performance and better handling than its peers. With its performance, design, and technology, the Toyota RAV4 sure has more to offer than most people credit it for.
Here are the reasons why you should never think twice about buying the Toyota RAV4 as your next family car:
It is Fuel-Efficient
The Toyota RAV4 used to be known as a gas guzzler, but not anymore. If you test run this compact SUV today, you will discover just how fuel-efficient it is—only consuming about 8.6 km/L in city traffic and 13.5 km/L in flat highway drives. That's not far from Toyota's rating of 10.0L/100km in the city and 7.8 L/100 km on the highway. Especially if you opt for the more fuel efficient Hybrid model, choosing the RAV4 as your family car will save you a fortune at the pump in the long run.
It has a Powerful Engine
All Toyota RAV4 models come with a 2.5-liter four-cylinder engine, which transmits up to 203 horsepower and 234 Nm torque to its front wheels. These figures alone are proof that the Toyota RAV4 is more powerful than most of its rivals despite its lack of a turbocharger. On the road, you will love how smooth it is to drive—it never gets tiresome to drive even in heavy traffic, and you will appreciate how there's not even a single delay in its acceleration.
It has an Unparalleled Appeal
When it comes to its exterior, the Toyota RAV4 boasts of a status that heralds its name. The latest version of this compact SUV exudes that perfect blend of tough-looking façade and youthful glow you will rarely find in any of its rivals. It also incorporates Toyota's fresh design language, which includes LED daytime running lights, LED taillights, a black panoramic moonroof, aluminum wheels, and more. No wonder, there is some sense of pride that comes with driving this crossover!
It has a Comfortable Interior
Since you are considering the Toyota RAV4 as your next family car, you can't look past the comfort that it provides. Well, this SUV has all the goodies you can imagine when you think of the Toyota brand—ample soft surfaces, a power-adjustable driver seat, premium materials, plenty of room in the cabin, ample cargo area, and more. This SUV makes an ideal ride for long weekend trips as this has plenty of space inside, both for passengers and cargo. You will appreciate how its blocky form lets you have plenty of room for luggage and cargo—so plenty it has more than enough room for a child stroller, groceries, luggage, and more.
It is safe
When it comes to safety, Toyota never disappoints. That is why if you are looking for a safe and reliable family car, the Toyota RAV4 sure deserves a spot in your list. This compact SUV comes with every safety feature that the Toyota Safety Sense system has to offer, including a pre-collision avoidance system, lane departure assist, adaptive dynamic cruise control, seatbelt reminders, hill climb assist, and more. It is packed with an abundance of safety and security features you don't even have to worry about climbing steep hills or traveling for long hours with your family.
It is loaded with modern tech features
Unlike other offerings in the compact SUV segment, the Toyota RAV4 is loaded with technological features that you and your family will certainly enjoy. These features include a keyless entry system, automatic windows, dual-zone air conditioning, and 360-degree camera, which lets you see everything that is going around you while you drive. The Toyota RAV4 also takes infotainment to the next level with its LTD that gets a wireless charging pad, Bluetooth connectivity, handsfree calls technology, and more. It even has a navigation system that gives you constant traffic updates while driving!
Conclusion
A certified range-topper, the Toyota RAV4 has all the features you need for a safe and reliable family car. Considering its impressive performance and whole slew of tech offerings, the Toyota RAV4 is definitely one of the best crossovers you will find on the market today. For more details on RAV4 price and reviews, check out the Car Expert.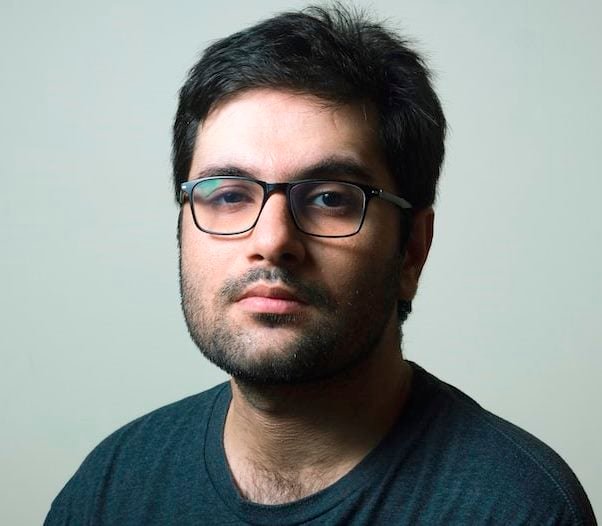 Barry Lachey is a Professional Editor at Zobuz. Previously He has also worked for Moxly Sports and Network Resources "Joe Joe." he is a graduate of the Kings College at the University of Thames Valley London. You can reach Barry via email or by phone.