Medical marijuana has been known to provide relief to several medical conditions involving chronic pain, cancer, and epilepsy. As it has been legalized in several states and countries, people are starting to recognize its benefits for their health.
In the wake of these benefits, availing a marijuana card has become important, especially for people suffering from chronic illnesses and seeking marijuana as an alternative treatment. While the path to obtaining a medical marijuana card can be somewhat challenging, its benefits are endless.
Below in this article, we will outline the top 7 benefits of availing a medical marijuana card and how it can contribute towards improving your health.
1. Legal Protection
If you are using cannabis for medicinal purposes, you must stay legally protected. One important way you can do that is by availing a medical marijuana card for your medicinal needs. If you live in a state where medical marijuana is legalized, possessing a government-issued medical marijuana card will allow you to use cannabis without the risk of facing legal consequences.
Under this legal protection, you can possess, cultivate, use, and transport medical cannabis to treat your health conditions. On the other hand, if you are using marijuana without a medical card, even in a state where it is legalized, you can still face legal penalties.
Having a medical marijuana card by your side shows your compliance with state laws and regulations and enables you to focus on treating your medical condition without worrying about legal problems.
2. Access to a Variety of Strains
Medical marijuana has many strains, each of which possesses a different combination of cannabinoids. Cannabinoids are the compounds that are responsible for the therapeutic effects of marijuana. People who don't have medical marijuana cards can only access a limited variety of these strains.
On the other hand, marijuana cardholder patients can buy and use all of these strains available in the market. Access to this diversity of strains allows patients to change their treatment and dosage for different medical conditions and body preferences.
For example, a strain with more CBD content is good for patients needing relief from anxiety and chronic pain. Conversely, a strain with higher THC levels is good for patients who need an analgesic effect, especially in conditions like severe pain or nausea.
3. Cost Savings
There are numerous ways you can save big with a medical marijuana card. This starts from the moment you apply for the card in your state. For example, there is no fee to apply for a medical marijuana card in Massachusetts. So, if you are going to apply for a marijuana card in Massachusetts, you will not have to pay any additional fee.
After obtaining the card, many states offer exemptions or tax reductions in taxes when you purchase medical cannabis with a marijuana card. This makes it more affordable for patients who need medical marijuana on a regular basis.
Additionally, the medical marijuana card can reduce the costs you will have to spend on other medications or treatments with higher expenses. This way, medical cannabis can be an overall cost-effective treatment method for patients.
4. Customized Dosage Methods
People with no medical marijuana card cannot access a range of dosage options, and they can only select from a limited number of options. Marijuana card holders, on the other hand, can tailor their dosages as they want, depending on their specific needs and health conditions.
For example, if you need precise dosing and have a medical marijuana card, you can opt for tinctures that allow accurate measurement. Later on, if you need other dosage options like vaporizing or smoking, you can also opt for that without any restrictions.
These customizable options will enable patients to adjust their treatment as their medical needs change with time.
5. Higher Potency Limits
Recreational users of marijuana can only use cannabis to a certain potency level. On the other hand, medical cannabis users with a medical card can have access to higher potency limits because they will need to use marijuana in a higher potency to treat severe or chronic conditions.
This is especially helpful for patients who are dealing with chronic pain, epilepsy, or other severe medical conditions. By taking a higher concentration of cannabinoids, they can achieve the desired therapeutic benefits.
Moreover, when you are using higher potency, you can enjoy flexibility in dosing. You can adjust the intake of marijuana to find the most effective level for your medical condition. This allows you to have a more refined treatment approach that can provide you with the necessary benefits.
6. Reduced Dependency on Prescription Medications
Marijuana can be the best alternative to other medications for people who are suffering from severe or chronic conditions. Using medical marijuana with the help of a marijuana card can help them find relief without being too dependent on medications.
This can be very beneficial for people dealing with anxiety or depression because this treatment method provides them with a more natural and less dependent option compared to other psychiatric medications.
Moreover, access to medical marijuana with the help of a medical marijuana card can be helpful for people who are struggling with insomnia or sleep disorders. This is because marijuana is the best non-addictive solution for improving sleep quality without providing any side effects.
7. Improved Quality of Life
Severe medical conditions like cancer, chronic pain, and epilepsy can have an adverse effect on the overall quality of your life. When you incorporate medical marijuana as an alternative method of treatment, it contributes towards improving the overall quality of your life by providing you relief from such diseases.
So, if someone was dealing with chronic pain, they can experience improved mobility and activity after using medical marijuana on a regular basis. This will help them engage in activities that were challenging in the past.
Moreover, the mental health benefits of medical marijuana treatment are also worth mentioning in improving your overall quality of life. All of this leads you to have an improved quality of life.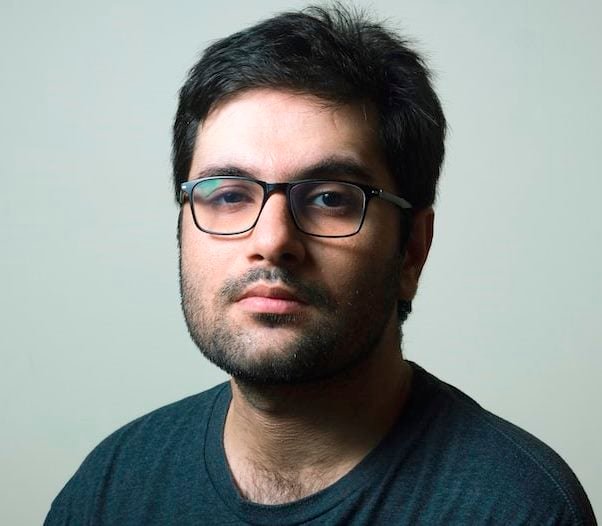 Barry Lachey is a Professional Editor at Zobuz. Previously He has also worked for Moxly Sports and Network Resources "Joe Joe." he is a graduate of the Kings College at the University of Thames Valley London. You can reach Barry via email or by phone.