Struggling to grow your YouTube channel even after putting too much effort into creating high-quality videos?
You're not alone.
YouTube has become a highly competitive space now, and millions of videos are getting published on the platform every single day.
If you want to stand out from this crowd and skyrocket your channel's growth, first of all, you would have to stop making certain mistakes.
In this post, we'll be showing you some of the possible reasons why your YouTube channel is not growing and what you would have to do to fix that.
So, without wasting any further time, let's dive right in.
7 Reasons Why Your YouTube Channel Is Not Growing?
Table of Contents
1. You have not defined your target audience and niche
One key error content creators make is that they fail to define their target audience or niche.
To get more subscribers, you should know your audience and create content according to their interests.
You have to take time to identify the type of content your audience prefers and then create content according to their preference to gain more engagement.
2. You're failing to grab the attention of your audience within the first 10 seconds of your video
The first impression is the last impression.
If the introduction of your video is too long or you are taking much longer time to get to the point, then the viewers will find the content boring and will cut to a different channel or video immediately.
To grab your audience's attention, make the opening of the videos captivating, informative, or fascinating enough to maintain their curiosity.
3. Your videos are not providing any value for the audience
Many YouTubers are successful because they offer solutions to the problems of the viewers, entertain them, or help the audience to learn something new.
If your content fails to educate, entertain, or teach a new skill to the viewers, then the viewers won't find a reason to stick to your videos.
Make sure that the content you create delivers value to the viewers and make videos according to your audience's requirements.
4. The quality of your videos is not that good
Video quality plays a vital role in your channel's growth.
If your video qualities are poor and the editing of the videos is unpolished, then the viewers are likely to be dissatisfied with your content.
Upgrade the tools that you use for content creation and enhance your video editing skills.
5. You're not investing time in creating an attention-grabbing thumbnail
The more attractive the thumbnail, the more views you get.
Thumbnails play an essential role in attracting viewers on platforms like YouTube.
If the thumbnail is dull or boring, people will not notice your video.
Craft your thumbnails in such a way that it creates a sort of curiosity in people's minds so that your videos get more views or engagement.
6. Your videos are not optimized for SEO
Search Engine Optimization (SEO) is equally essential for YouTube as well.
It is an important thing you should learn to grow your YouTube audience.
Without optimizing your videos for relevant keywords, they won't rank effectively in search results.
Find keywords related to your topic or niche and use them in your video titles, descriptions, and tags.
This will increase the chances of your videos appearing in search results.
7. You're not promoting your videos enough
Promoting videos is the most essential part to increase the visibility of your content or to attract a new audience base.
If you're not telling people about your videos on social media platforms or through your friends or family, you are missing the chance to reach more viewers.
Promote your videos on various social media platforms like Instagram, Twitter, Facebook, etc.
This will help you to attract more viewers beyond YouTube.
Conclusion
So these are some of the possible reasons why your YouTube channel is not growing.
If you eliminate these mistakes and focus on creating high-quality videos that solve your audience's burning problem or make them laugh, you can get way more subscribers on YouTube and grow your channel beyond limits.
And lastly, remember, Rome was not built in a day.
So keep patience and keep working hard.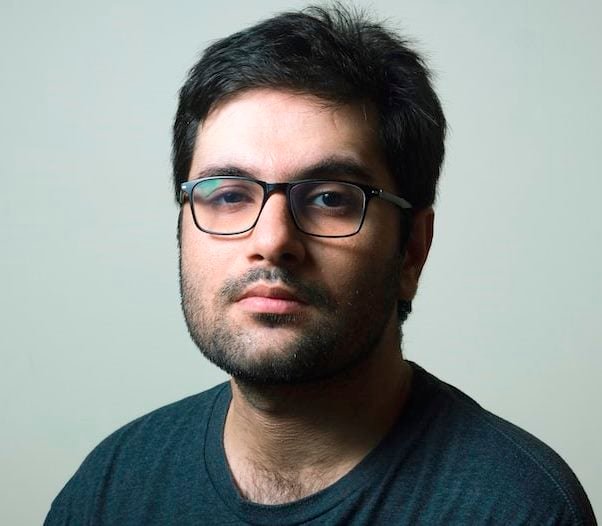 Barry Lachey is a Professional Editor at Zobuz. Previously He has also worked for Moxly Sports and Network Resources "Joe Joe." he is a graduate of the Kings College at the University of Thames Valley London. You can reach Barry via email or by phone.