As of now, there has been seen a major rise in the increase of online education. More and more schools and colleges or any education institutes are seen taking online lectures and general classes of the students.
Not only this, various official meetings have shifted on a virtual basis. Most of the offices now prefer to have their meeting on an online platform. That is one of the best initiatives taken by the offices that also helps many of the female employees to handle their office work from home.
Now talking about online instructor-led learning, according to the recent survey, IT professionals are lacking some important skills and to develop them by going to institute is not possible. So, for training the employees of your industry for led learning, you must engage them to participate in online classes.
About instructor-led education learning?
Instructor-led learning is a material practice of learning and training between the instructor and learners or between the group. An instructor is the one who has knowledge and experience in the field of learning material.
They are the one who gives the delivery of better outcomes to the students through their facilitation skills. Instructors can use the format of classroom teaching or can even teach virtually using the tools of video conferencing.
Now, it is very necessary to deliver the right skills of learning to the students by opting for different methods and embracing different learning styles.
So, to be a perfect online instructor-led, below in this article, we have discussed 7 tips that will help you to prepare for instructor-led learning. It will surely upskill your students as employees in many different ways. Check if Unemployedprofessors is Reliable 
Start with short, spaced bursts:
At the first stage, it is quite wise to start with the blended learning strategies that will introduce you to the new learning technologies. Try to have face-to-face sections online and listen carefully to the online tutorials combined with instructor-led learning.
Organize online webinars and activities and provide benefits of online training through learning strategies. Try to grab up as much as you can and appreciate the fact of easing the topic gradually into the process.
The instructor must plan for the online sessions as the need of teaching the topics are different for virtual students. Allow the students to feel comfortable and make sure that they can understand everything you are delivering.
Focus on practical learning:
To get the experience of the real world is one of the best advantages of online learning. The learners get an opportunity to acquire their skills and to apply the sets of information. To improve task efficiency, try to complete virtual stimulation.
It's always not about the knowledge of the topic but its how they implement the information gained into their workplace. This could be possible online from practical learning and not just from the notes. Take initiatives that are centered on skills and applications of knowledge.
Having online training is effective for the whole group. Everyone would be after pursuing their knowledge that can be applied in the areas of employment. Gather valuable inputs by identifying your objectives for learning and by clarify expectations.
Everyone should know about the topic and their key role to play. Search about the resources needed and start the timeline development. If you are from the project management department, you might have chances to get the online tasks by creating the group and its calendar.
Find the right tools for online instructor-led learning:
There are hundreds of educational tools made for having the online lectures for learning. This will surely improve your academic processes, collaborations, and facilitative communications between the instructor and learner.
Among all the various tools for online learning, we have listed some of the tools that would surely help you with delivering and receiving the best knowledge regarding the topic. The tools are:
Edmodo
Projeqt
cK-12
ClassDojo
eduClipper
Animoto
Socrative
Apart from the above-mentioned tools, many different tools can be used for online instructor-led learning. You should also check out to the learning media and social media groups for the better preferences of the tools.
Gaining online resources:
One of the failures of online learning is not gaining the continual support. You should try to gain the notes and information provided to you in your online lectures. There are many various supports one needs to get further with their learning skills.
Not only that but if one of you is not able to login to the meeting, make sure you provide online material and support to them. Another is all of you require microlearning and tutorials based on task stimulations.
Support making your online training accessible, convenient, and effective. The tools you use for online learning should be mobile friendly and should feature tutorials, presentations, and elements.
Create clear guidelines for learning:
Every effective instructor-led learning starts with effective guidelines and standards. Structure everything around you and begin with learning strategies and outcomes. All the learning activities should be strong enough to support your goals and intake key takeaways.
And due to these all reasons, project management tools are quite indispensable for online training and learning. This online platform also gives a chance to exchange their ideas and stay up to date with the new technologies and information shared.
As an instructor-led learner, you need to give feedback so that they would know to take the next further steps. The instructor should ask whether the learners have got their inputs and was that effective to them or not.
After having feedback, they can decide what changes to bring and would work according to that for the development of the processes and better outcomes of the learning.
Thus, the above-mentioned 7 tips for preparing online instructor-led learning will surely help you to create a successful career through online training. I hope you will keep these points in mind and will be a good instructor-led learner.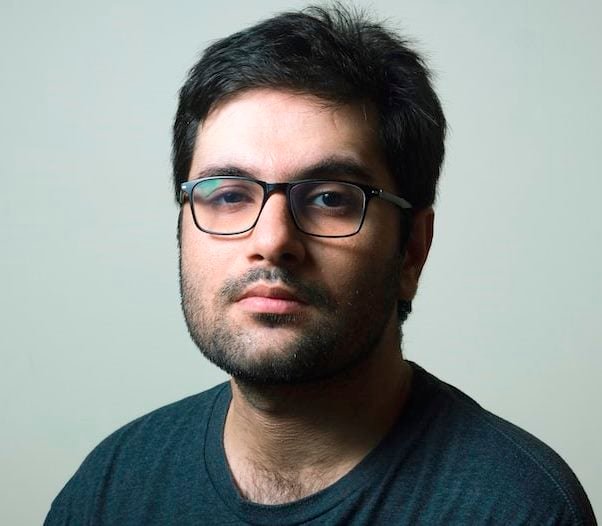 Barry Lachey is a Professional Editor at Zobuz. Previously He has also worked for Moxly Sports and Network Resources "Joe Joe." he is a graduate of the Kings College at the University of Thames Valley London. You can reach Barry via email or by phone.