Email has become one of the best ways to conduct business. It gives you a way to communicate a lot of information without needing to jump on phone calls for everything.
But when the average office worker receives 121 emails per day, it can get overwhelming. And if you aren't careful about your email usage, you may make mistakes that cause problems.
Knowing the common business email mistakes to avoid is vital if you want to get the most from your emails. Below are eight common errors to keep in mind.
Table of Contents
1. Creating Bad Email Subject Lines
Most people in business get a ton of emails. They get it from their colleagues, customers, and vendors out of the office.
It already takes too much time to look through the stuff they know is essential. Why would someone spend time on your email if you don't have a clear email subject line?
Spend time making topics for emails that let the reader know the purpose. It will help someone gauge the email's importance and understand that you need a response.
2. Using CC Instead of BCC
Using BCC in email is a great way to email multiple people without letting everyone else know who is on the email. You can send a message to everyone and get replies from individual people.
But some people mistake CC and BCC. When this happens, you'll still email everyone — but each recipient can see everyone included in the email blast.
Make sure you avoid doing this if you want to keep the other recipients private. Double-check the CC option you use before hitting send.
3. Aways Including Your Signature
Including an email signature is fine when you send an email. It lets the other person know more about you and other ways to get in touch.
But things change once you get into threaded emails. People need to scroll through a lot of information when email threads get too long. If they have to keep reading your email signature repeatedly, it can get annoying.
Keep your signature in your first email, but think about removing it as you keep sending emails back and forth. This will help people catch up on the email thread without skipping over irrelevant text.
4. Sending Sensitive Data
It's tempting to use email to send sensitive data. Nothing bad will happen much of the time. But it's important to remember that email isn't secure — if someone gets hacked, that data gets exposed.
You have the option to use secure email to safeguard that information. Check to see if it's an option with your email provider and use it where it makes sense.
If you don't have a secure email option, look for another file transfer option to encrypt the business email attachments you want to send.
5. Using the Wrong Tone
Having the right business email tone is critical for email. If you're introducing yourself to a new contact, you don't want to come off too informal. You want to keep things professional until you have a better relationship.
But as time passes, you may be able to relax your tone. This is especially true when you're only communicating with a single individual.
You may not want to use jargon or slogans if it's a group email with several people involved. Keep a professional tone that's agreeable to everyone in the email.
6. Not Organizing Your Inbox
You'll have a lot of emails in business, so the last thing you want is a cluttered inbox. If you have all your emails hit your primary inbox, you'll spend too much time sorting what you need from the garbage.
Do what you can to filter emails into the correct folders before you look at them. You can set up email rules to do this for you automatically.
It also pays to mark the spam you get in your inbox. As the email system learns what spam is and what isn't, it will do a better job of filtering spam and uncluttering your inbox. Learn more about how to reduce spam email to reduce your inbox size further.
7. Skipping In-line Replies
In some cases, emails will have several questions and bullet points to address. If you don't have any method to answer those, the other person may spend too much time reading through the email to find what they need.
Use your email client's in-line reply feature to solve this problem. Doing this will make it easier to read the answer to questions next to the content they are referring to.
It will stop other people from scrolling up and down to find what they need in an email.
8. Using Reply All
Reply all is useful when you need to let everyone in an email know what's going on. Many organizations use it to keep everyone updated about what's happening.
But there are cases when you shouldn't use the reply all function. If someone is looking for individual opinions and emails several people for responses, the other people may not want a lot of one-line answers.
In cases like this, it makes more sense to ignore reply all. Avoid clicking this option when it isn't necessary.
Avoid Common Business Email Mistakes
Email plays a vital role in every business — it gives you a way to communicate with employees and customers, as well as manage your internal business operations. But there are business email mistakes you can make that reduce its effectiveness and creates hurdles for your business.
But now that you've read the guide above, you should understand how to avoid those problems. Examine the way you handle business email to write better emails and get more done in business each day.
Did you find this email guide helpful and want to learn more about getting more done in business? Check out the blog to find more helpful guides.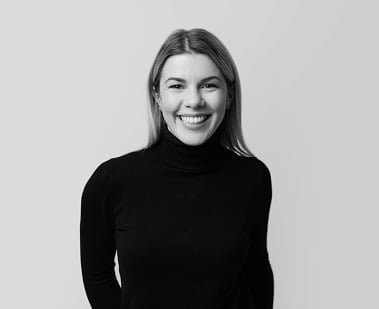 Nicole Ann Pore is a writer, an events host and a voice over artist. Travel, health, shopping, lifestyle and business are among the many subjects she writes about. Through quality and well-researched writing, she informs and even entertains readers about things that matter. She is also interested in film critiquing and filmmaking. Giving all the glory to God, Nicole graduated Cum Laude from De La Salle University Manila, Philippines with a Bachelor's Degree in Communication Arts.