Food preparation is a big part of many people's days and some even consider it a form of artistry. The right cut or technique can elevate a simple meal to gourmet status.
But if you don't have the right tools you might be missing the mark on culinary perfection.
A nicely constructed set of custom kitchen knives can transform cooking. You will be surprised by the increased precision and effortlessness these blades offer.
To learn more about what benefits you can expect from such sets, read on!
Table of Contents
1. Personalization
With personalization, you can get knives that are just for you – designed to meet your exact specifications. Custom knives give people the ability to personalize the knives':
You can choose from a variety of materials for the handles and blades to be crafted from. This allows you to make a knife that perfectly fits your needs. Furthermore, you can even create custom logos and designs on the handle and blade to truly make it a unique and special item.
2. Superior Craftsmanship
Custom kitchen knives have superior craftsmanship for many reasons. For starters, they are made to last. The strength and durability of custom cooking knives are unmatched. This makes them a great investment.
The materials used are high-quality stainless steel, hand-crafted and honed to the ideal precision for maximum performance in the kitchen. An expertly crafted custom kitchen knife will make us make precision cuts and smoother slices.
Moreover, custom-quality knives come with a lifetime warranty. Thus, you can rest assured that your investment in a quality product will be safeguarded and will last for years to come.
3. Unique Blade Profiles
Having a custom kitchen knife with a unique blade profile can offer many benefits. The blade profile ensures the blade has a unique shape, which in turn helps the knife cut more efficiently and precisely. Additionally, the unique profile allows for custom grinds to be used to tailor the knife to the user's style of cooking and preferences.
This ensures that the user has a knife they can rely on consistently to get the results they require with each use. With such customization available, custom cooking knives with unique blade profiles offer users more control and precision when performing delicate tasks. Thus, ultimately delivering a better overall experience in the kitchen.
4. Unique Designs
Custom cooking knives offer a unique design benefit that is unavailable with off-the-shelf knives. With custom knives, you can have a design you want to pick. This allows you to have a tool that is designed to suit the exact tasks that you perform in the kitchen.
Whether you're a professional chef or just a home cook looking to get the most out of your cutting implements, custom cooking knives provide the opportunity to optimize your performance. Not only will you have a knife that you get the most out of while cooking. You will have a custom kitchen knife that can also become a beautiful showpiece that demonstrates your individuality.
5. Better Ergonomics
Custom kitchen knives can provide better ergonomics than regular kitchen knives. Custom cooking knives are designed to fit the hand of the user. This prevents fatigue from occurring from repetitive motions.
Properly designed handles can promote better grip and maneuverability while cutting fruits and vegetables. Blades can also be customized to accommodate the user's preference for size and shape. This allows them to easily control the knife with less force.
Custom kitchen knives provide better comfort while using them. This reduces the risk of wrist and arm pain. Besides, they are easier to sharpen without having to be replaced as often. Custom-quality knives provide a better ergonomic experience, making it easier and more comfortable for the user when performing kitchen tasks.
6. Easy Maintenance
Custom kitchen knives are a great investment because they require minimal maintenance to keep them in great shape. The services of a professional sharpener are rarely if ever, needed as the blades can be easily honed using a honing steel and a whetstone in about five minutes. This means that users can maintain their knives with minimal tools and effort.
In addition, because the materials used in custom knives are often higher-end than those used in standard kitchen knives, this makes them much more resistant to damage or corrosion than their mass-produced counterparts.
7. Longevity
Kitchen knives need to have longevity because they are such a key tool for home cooking. They should hold their edge for a long period and be able to repeatedly perform all of the necessary cutting tasks that arise in the kitchen.
The high-quality materials also give them superior wear-and-tear durability. Their longevity makes them cost-effective too, because you won't have to replace them as often. By investing in custom kitchen knives, you are buying quality and efficiency that will stand up to the test of time.
8. Unique Gifts
Custom kitchen knives are a unique and thoughtful gift. Whether you are searching for a wedding, bridal shower, or even a housewarming present, custom-quality knives are a great choice. It's also a great way to express one's creativity and style with a truly unique and thoughtful gift.
Custom kitchen knives make a great gift for professional chefs, home cooks, foodies, and anyone who enjoys spending time in the kitchen. The quality and craftsmanship of custom-quality knives are sure to be appreciated by anyone who receives them, making it a great choice for a unique gift.
9. Supporting Local Artisans
Buying handmade local items like these hand forged kitchen knives supports a self-sufficient network of artisans. This benefits their families, local economies, and communities. Supporting local artisans helps to ensure that the tradition of artisan craftsmanship and hand-made items continue to exist.
These items tend to be of a higher quality than mass-produced goods from large-scale manufacturers. The artisans working on these projects are often providing an outlet for their creative vision. It's a chance to create functional objects that will be useful and a joy to own.
Moreover, by buying items made close to home, we are reducing the carbon footprint of our purchases. By supporting local artisans we are lending a helping hand to build local know-how. This helps provide jobs to the local community and to promote more environmentally sustainable production.
Know the Benefits of Buying Custom Kitchen Knives
Custom kitchen knives provide essential tools to any chef. They offer convenience, safety, and the use of high-quality materials to ensure durable and efficient performance. These knives are a great choice and well worth the investment for anyone looking to upgrade or replace their kitchen knives.
For more articles, you may visit our blog.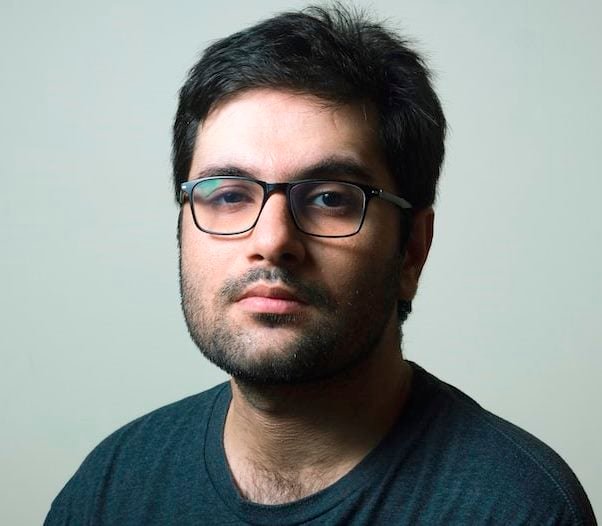 Barry Lachey is a Professional Editor at Zobuz. Previously He has also worked for Moxly Sports and Network Resources "Joe Joe." he is a graduate of the Kings College at the University of Thames Valley London. You can reach Barry via email or by phone.