Instagram has rapidly risen as a leading promotional tool for many businesses. Since its inception in 2010, micro, small, and medium-sized enterprises (SMEs) have reaped the benefits of its accessibility and influence. This popularity has now forged the question: how do you leverage Instagram marketing to develop your business in 2023?
In the future, Instagram will likely place a greater emphasis on interactive content as the quality of the user experience continues to improve engagement. Some examples of this would be the incorporation of cutting-edge live-streaming capabilities into stories or an increase in the prevalence of virtual reality experiences that bring the viewer closer to the action. There is a rising movement toward shoppable posts, in which customers can buy the featured items without leaving the post itself.
This post will serve as a guide on how to use Instagram marketing for business in 2023.
What is Instagram Marketing?
Instagram marketing is the art of leveraging Instagram to improve your brand exposure, leads, audience, and sales. As a photo and video-sharing platform, Instagram is a successful marketing platform for businesses, entrepreneurs, and content creators. Since it's one of the most popular social media platforms (especially among users between the ages of 15 and 40), Instagram is a great place to reach your audience.
How Does Instagram Marketing Work?
With over 1 billion active users on Instagram, the platform presents itself as one of the best market fronts for online marketing. But how exactly does Instagram marketing work? The following are essential tips that would help you get the most out of Instagram marketing:
Plan and Establish an Audience
As the saying goes, "if you fail to plan, then you plan to fail." Instagram marketing requires a high level of planning, including determining who your ideal consumer is and the content to which they are most likely to respond. With that mapped out, you can proceed to develop productive goals while keeping a positive return on investment (ROI).
Like many businesses, you should begin by posing a series of questions to yourself and your marketing team. For instance, which regions of the world have the most impact on my business and its offerings? What is the level of interest in the services I am proposing to provide? How does my company establish itself from those of its competitors?
Goals & Analytics
After planning and determining the key demographics you will target, it's time to establish some realistic marketing goals. This is done by researching campaigns that were effective in your sector and comparable to something your business can produce. The research should also include quantifying variables, such as following growth rates as possible markers of success.
In addition, analytics will assist in providing valuable insights by concentrating on the engagement levels of users by monitoring the number of likes and comments received for each post. This performance can assist in determining the types of posts that are most likely to gain your business the organic growth you crave.
Content Planning & Scheduling
Above all else, creating high-quality content that meets the Instagram video ads specs, accompanied by interesting captions is the most effective way to attract followers. At this point, you may let your creativity run wild, if you so want, putting together some really insightful content!
The majority of successful businesses that adopt Instagram marketing employ hilarious films or outstanding images that stand out among the rest in the feed to attract the attention of the audience they are trying to reach. Workflows may be made more efficient by pre-scheduled postings since an optimum time for one person may assist another individual working during different hours.
Optimize posts with hashtags
Using hashtags on this social media platform is an efficient strategy to increase the visibility of your posts on Instagram. Hashtags are used to classify content and increase the likelihood that people will discover a post. It simplifies the work of the Instagram algorithm, which in turn increases the likelihood that the post will be recommended in the feeds of Instagram users who have looked for content with comparable attributes.
Utilize giveaways & collaborations
It should come as no surprise that people have a natural desire for free things. Having said that, if you want to enhance your online visibility, you can expand faster by conducting special offers just for Instagram users. This may be done by offering discounts or other benefits only available through the platform. You also have the option of working together with other brands, Instagram influencers, or even celebrities.
Benefits of Instagram Marketing
Here are some great benefits that business owners can gain from utilizing Instagram as part of their digital marketing strategy:
Instagram posts may reach people worldwide, unlike traditional advertising mediums like radio and print, which may only reach a certain demographic.
Build brand awareness & recognition
Businesses may set themselves apart from rivals and attract more attention to their page or profile by posting original images and writing compelling captions. More exposure is gained when users "like" a post.
Target specific demographics
Hashtags make it simple for advertisers to reach people in a certain age range or geographic region than with non-digital approaches. They also give more information about the people who read each post through analytics. Creating content that people can't stop talking about helps spread the word about your company and strengthens bonds with your most devoted supporters over time. This helps them get back on track to their conversion targets more quickly.
Increased traffic to your website/product page
Any company, regardless of size or location, may significantly improve its lead generation prospects by using eye-catching imagery, intriguing content, and relevant connections back to its website pages. If the content is interesting enough, the website's users will hopefully continue investigating the other products and services offered on the various platforms.
Final Words
There are several reasons why every small, medium-sized, and large organization should consider using this tremendous tool. The capacity of Instagram to bring widespread notoriety is one of the primary reasons for this recommendation.
A successful Instagram marketing campaign starts with careful planning, then moves on to an optimized strategy that incorporates visuals, hashtag optimization, and careful tracking of engagement insight metrics. This could be followed by the distribution of useful giveaways geared toward carrying out targeted actions customized for particular audiences.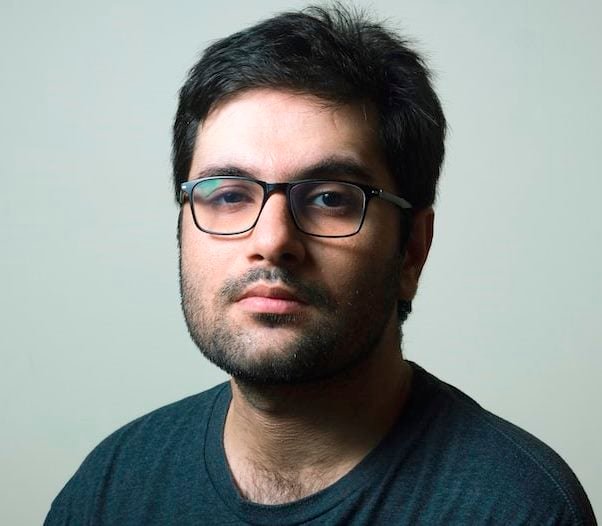 Barry Lachey is a Professional Editor at Zobuz. Previously He has also worked for Moxly Sports and Network Resources "Joe Joe." he is a graduate of the Kings College at the University of Thames Valley London. You can reach Barry via email or by phone.