Did you know that in the U.S. private security guards outnumber police officers by around six to one?
With the number of businesses that need a modicum of a security protocol, no wonder that security guards are in high demand. Any business or property owner will tell you that they'd rather pay for security than risk a threat to their business, or their person.
This brings us to the process of choosing the right retail security guard for your needs. If this is your first time learning about the private security industry, no worries. We've got you covered.
Keep on reading to know the key points on how to hire a security guard that will be a great fit for your business. We'll be covering essential factors that apply to both individual private security guards, as well as security guard companies.
How to Hire a Security Guard 101: Check the Track Record
This isn't the type of industry where you can play it by ear. You'll have to conduct a decent amount of research to identify the superior security guard services from those who're taking advantage of the high demand in the industry.
It's critical to start by checking out your potential security guard services' longevity, and their track record in the industry. In addition to references and referrals that you can ask for, you can also conduct some basic background research of the company.
Moreover, make use of social media by checking if there are any complaints, comments, or reviews online. Also, a company's social media profiles can tell you a lot about what they value, as well as how responsive they are to their clients.
The best source of information would be getting feedback from past clients and taking a deep dive into their experiences with the company.
Look for Rigorous Training and Certification
One of the double-edged swords that you have to learn how to navigate in the private security industry is the big variance in quality.
When you add the fact that there are big differences in regulation on the state level, you get an industry where you have some rather shining examples of professionalism and discipline, and other companies that don't use rigid screening and training procedures.
That's why you need to ask about any potential firm's licensing situation, on both the company level and per individual security guard, in addition to the years of experience they have.
There is a multitude of businesses that prefer highering veterans or other military professionals, while others like to go for the tech-savvy new crop of security guards. You can inquire as to which school of thought your preferred firm belongs to.
Furthermore, you should investigate whether the security guards had site-specific training, or whether they just have theoretical knowledge.
Ready to Secure Your Business?
We know that it can be a bit overwhelming to delve into the world of private security for the first time. Yet, we hope our little guide on how to hire a security guard was able to put you on the right path.
However, there are so many other business tips and tricks that you don't want to miss. Make sure to check out our business section for the latest business news updates, and strategies.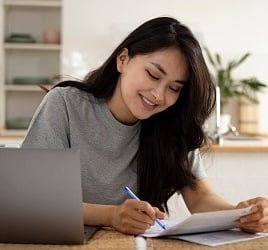 Amanda Byers is a graduate of Columbia, where she played volleyball and annoyed a lot of professors. Now as Zobuz's entertainment and Lifestyle Editor, she enjoys writing about delicious BBQ, outrageous style trends and all things Buzz worthy.