"A city of gold", "A city of dreams", "A city of opportunities", "A real estate business hub", and "The heart center of the desert", are the names that illustrate the glorious image of the renowned city in the world – Dubai.
The capital of the United Arab Emirates is a metropolis highly appreciated by the world because of the standard of living it provides not only to the inhabitants but also to foreigners and expatriates. The living style in Dubai is unbeatable and invincible. It is a dream that most people wish to come true.
If you are thinking about upgrading your comfort living or relocating for some better opportunities in life, looking for profitable business opportunities, or want to visit an entertainment destination to make your vacations unforgettable. Then there is no better place in the world other than Dubai.
This blog is the source to catch a glimpse of luxury living in Dubai.
Table of Contents
Crafting On Luxury Living In Dubai
Dubai is the city that has it all, highly modern architectural communities with remarkable amenities, world-class medical and health facilities, a high-level, influential education system,
Aristocratic shopping malls, outstanding and sophisticated dining services, iconic landmarks, and a variety of eco-friendly properties for owning, renting, or investing.
All these things and much more make Dubai an eye-catching and distinctive world.
Luxurious Residential Communities
The world's largest artificial Island, the palm-shaped community has highly maintained apartments, villas, flats, penthouses, and townhouses with unmatched facilities like education, health, recreation, grocery, and spas. Everything you wish for is available on your doorstep.
Located in the center of Dubai and is home to the most popular masterpieces in the world. The world's tallest building "Burj Khalifa", the world's largest shopping mall "The Dubai Mall" and the most beautiful fascinating dancing fountain "The Dubai Fountain" are there.
The world's largest man-made marine, the central part of the "New Dubai". The most preferred residential community has approximately 200 tallest buildings with waterfront views.
The most favorite community for rental homes, studios, flats, and villas. Eco-friendly, family-friendly most secure, and safe community located near to international airport.
"Midriff City Central Shopping Mall" and "Mushrif Park" are the most visited and famous places in the community.
The center of headquarters of the International Cricket Council (ICC) and is the hotspot of golf courses. Best place for an active lifestyle and sports enthusiasts.
One of the most expensive areas in Dubai. Do not compromise on living standards. Provide exceptional facilities to the residents like private swimming pools.
An older neighborhood with the finest, decent, elegant living style away from the noisy traffic, and hassle life of busy modern cities. It has natural green spaces and peaceful beaches.
Another amazing artificial project in Dubai is a man-made island and home of the world's largest observation wheel "The Ain Dubai".
The meaning of the word "Wasl" means connectivity. The name depicts that the prime location of the community is so amazing that it connects the other neighborhoods of Dubai and it has easy access to other locations.
The business hub of Dubai. It is a destination for world-class businessmen who are interested in profitable businesses. It also offers different types of properties with fantastic facilities for owning or renting.
Exclusive Hotels And Resorts
People from around the globe are more interested in visiting Dubai than any other city in the world. It is a tourist station. To stay in a tourist destination, there is a huge number of high-class hotels and resorts that provide unmatchable services and maintain the standard of living.
Some of the famous hotels with locations are as follows:
Burj Khalifa, Sheikh Muhammad Bin Rashid Blvd, Dubai
Umm, Sequim 3, Dubai
Crescent Road – The Palm Jumeirah – Dubai
Jumeirah Bay – Island – United Arab Emirates
Al Jaddaf – Al Jaddaf Waterfront – Dubai
101 Sheikh Zaid Road – Trade Centre – DIFC – Dubai
Wafi – Sheikh Rashid Road – Dubai
Meydan Racecourse, Al Meydan Road, Nad Al Sheba – Dubai
Fine Dining Experience
Dubai is admirable for providing exceptional dining services. From Arabian traditional cuisine to Japanese Thai food, bundles of restaurants are there to meet your craving for food.
To enjoy an unforgettable dining experience, some of the eminent restaurants in Dubai are:
Trisind Studio
The Maine Oyster Bar and Grill
Orfali Bros Bistro
Flamingo Room By Tashas
11 Woodfire
21 Grams
Ossiano
Takahisa
Mimi Kakushi
Reif Japanese Kushiyaki
High-End Shopping Malls
When we talk about the shopping experience, Dubai is the favorite place for fashion enthusiasts. People love to visit Dubai for shopping. It is the home of the world's largest shopping mall, The Dubai Mall.
Splendid Shopping malls of Dubai are:
Dubai Mall
Mall Of Emirates
Deira City Center
Mirdif City Center
Dubai Festival City Mall
Iconic Landmarks And Attractions
Dubai is a marvelous place for iconic landmarks and attractions. These paragons depict modernity and technology enhancement in the region.
Some of the prominent landmarks are as follows:
The Dubai Fountain
Burj Khalifah
Aura Skypool
Burj Al Arab
Dubai Creek
Dubai Frame
Al shindig Museum
Ain Dubai
Health And Medical Facilities
Dubai is unrivaled in providing premium medical facilities. The state does not compromise on health and medical issues, hires qualified professionals, and ensures quality health care.
Medeor
Zulekha Hospital Dubai
Emirates Hospital Jumeirah
Barren International Hospital
Burjeel hospital
Airlines In Dubai
Dubai airline service is exemplary.
Emirates
Etihad Airways
Qatar Airways
Flydubai
Air Arabia
World-Class Golf Courses
For golf players, it is most favorite destination. It offers the finest world-class golf courses.
These golf courses are:
The Els Club at Dubai Sports City
Jumeirah Gol Estate, golf, and country club
Trump International Golf Club, Dubai
Dubai Creek Golf and Yacht Club
Dubai Hills Golf Club
Al Badia Golf Club
Conclusion
If you ever get a chance to visit Dubai, a luxurious man-made paradise on Earth then you should not miss the opportunity to be an eye-witness to the technological wonders of human beings on land. ,
Dubai is a place where a luxurious imaginative lifestyle turns into reality. This blog about luxurious living in Dubai will help you to get an idea of what the standards of living Dubai is offering to its occupiers.
Visit Totally Home Real Estate Today To Know More About Dubai.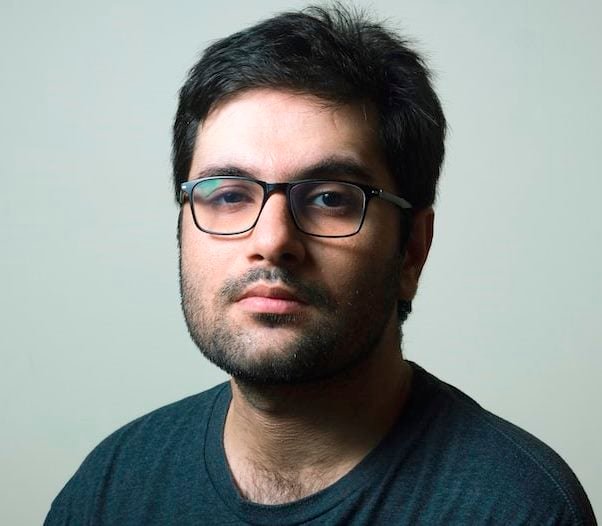 Barry Lachey is a Professional Editor at Zobuz. Previously He has also worked for Moxly Sports and Network Resources "Joe Joe." he is a graduate of the Kings College at the University of Thames Valley London. You can reach Barry via email or by phone.