Are you having a hard time biting down normally? How about accidentally biting down on the inside of your cheek or gum?
While these issues sound minor, they can cause major problems for your teeth and gums. They can even interfere with chewing and speaking. An irregular bite can also cause a cracked tooth or develop gum disease.
Fortunately, you can restore bite alignment easily.
Let's take a look at some common bite alignment issues and how to fix them today.
Overbite
This occurs when the upper front teeth overlap the lower ones. An overbite can be caused due to genetics, trauma, or over-eruption of the upper teeth. This can lead to a wide range of issues, such as difficulty with speaking and eating and excessive wear and tear on the teeth.
If left untreated, an overbite can cause discomfort in the jaw and contribute to overcrowding or gum disease. Treatment options include braces, clear aligners, or surgery.
Underbite
This is characterized by lower teeth protruding further out than the upper teeth when biting down. One cause is an excessively large lower jaw in comparison to the upper jaw, which can be genetic, while another cause is an improper or untimely eruption of the permanent teeth.
It can result in facial imbalances as well as difficulties in speech and chewing. Treatment depends but usually involves a combination of traditional orthodontic treatment or special plates to bring the teeth and jaws into:
proper alignment
jaw surgery
dental restorations
In more severe cases, orthognathic surgery may become necessary to correct the abnormality. The goal of all treatment options is to restore the bite to proper alignment, which can improve one's functionality and appearance.
Crossbite
This misaligned teeth and jaws are to be positioned abnormally so that the lower teeth rest inside the upper teeth when biting down. As well as affecting aesthetic concerns, this misalignment can lead to uneven wear on the teeth, permanent damage to the jaw joint, and difficulty in chewing and speaking normally.
Treatments vary, but they can be as simple as wearing a mouthguard to wearing braces to reposition the teeth and jaw. In some cases, dental surgery may be required.
Open Bite
This occurs when the molars do not meet the opposing molars when the teeth are comfortably closed. It's usually caused by a bad habit of sucking the thumb, pacifier, or lingual movements of the tongue that push against the teeth. It can also result from genetics. Open bite is more noticeable in the front teeth.
Fortunately, this issue can usually be corrected or improved through orthodontic treatment. Depending on the severity a number of approaches may be used, such as:
clear aligners
retainers
palate expanders
To reduce the complication of correction or resolution, the open bite should be corrected as soon as possible for maximum effectiveness and long-term stability.
Crowding
It often occurs when teeth sit too close together in the jaw, leading to impaction and often discomfort. Crowding can also lead to difficulties with oral hygiene as it can be more difficult to reach the teeth, floss between them, and brush properly. It can result in the following:
accumulation of plaque
dental decay
oral health problems
It can frequently be solved through the use of braces and is one of the most common and widely-solved orthodontic problems. Properly spaced teeth can help to eliminate the issue and provide psychological benefits associated with increased self-esteem due to improved aesthetics.
Spacing
Poor spacing of the teeth can be caused by crowding, which is common among individuals who have had all their permanent teeth erupt and may lead to a misaligned bite, as well as improper distribution of forces on the teeth when chewing. Another result of poor spacing is the trapping of food, which can lead to periodontal disease and further harm to both the gums and teeth. If the teeth are spaced unevenly, it can cause an imbalance in the bite, making it harder to chew and causing pain.
Overjet
One issue is Overjet, a condition in which the front teeth are too far forward. This can be genetic, due to an incorrect bite, or can be inherited. Overjet can place pressure on the back teeth that can cause wear and damage to the enamel, as well as painful jaw and facial discomfort.
Treatment of overjet typically involves orthodontic braces or appliances to move the teeth back into position. Some cases may require surgery, depending on the severity of the malocclusion.
Deep Overbite
This issue is where the upper teeth overlap the lower teeth too much, or the anterior teeth on the top jaw protrude too far over the bottom front teeth. This type of overbite can cause significant aesthetic issues and can create oral health problems, such as difficulty cleaning the teeth or potential skeletal issues.
This common bite alignment issue is often seen due to genetic factors or previous trauma to the teeth or jaw. Other factors, such as thumb sucking, can also lead to a deep overbite. As a result, orthodontic treatment may be required to restore proper bite alignment.
Open Bite With Tongue Thrust
his can cause a wide range of issues, from speech impediments and difficulty eating to direct pressure on the teeth from the tongue pushing them forward. Often there can be problems with the airway and restricted breathing. Treatment for an open bite with tongue thrust involves numerous methods to correct the misalignment, including careful instruction for patients on proper swallowing and lingual retraction techniques.
Rotated Teeth
This issue can produce an asymmetrical smile, a jaw position discrepancy, difficulty chewing, and poor cosmetic outcomes. Because the adjacent teeth may not be well aligned, the patient may have an over or underbite that can cause chronic pain and TMJ issues.
Rotated teeth can be treated with corrective Invisalign and other procedures. It is important to accurately diagnose the issue to provide the best and most effective treatment options. Contact the best orthodontist today to start your journey to a straighter smile.
Choose The Best Treatment For Your Bite Alignment
Common bite alignment issues can present as simple as teeth misalignments to more complex conditions. While there remain wide varieties of treatments, the best chance of successful treatment requires a thorough examination. With the help of a professional, you can plan and custom-tailor treatments to address these issues and restore your body's harmony.
Contact a professional today to learn what solutions are right for you.
For more articles and tips, check out the rest of our site.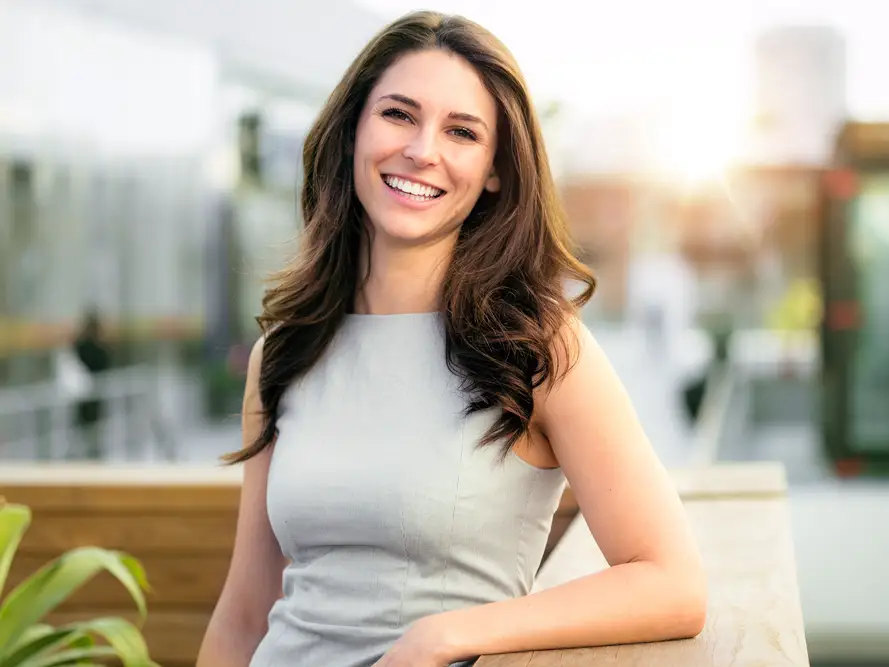 Rachel Dixon works on Business, travel and features blogs at Daily Mid Time and Zobuz. She has passionate for travelling and cooking. Spending time with family as well as on internet to enhance her capabilities for well orientated content creation and blog writing.