What is it like to choose a lavish Nile cruise? Before today, I would not have been in a position to tell you — I am not precisely what you would call a extravagant traveler. The maximum quantity of time I have spent at a 5-star resort was once I met with a colleague for coffee at the lobby of the Ritz Carlton. My private travel ritual starts with yanking on my hiking boots out of the cupboard and knocking off the sand their bottoms. I believe simply having a bathtub counts as a luxury travel experience. Luxury Egypt tours are not just in my ballpark.
But when I had a chance to go to a 5-star Nile River cruise, I knew I could not pass this up. There is simply no reason to not explore the surreal temples of ancient Egypt while drifting the Nile, unless you truly are not impressed with the grandeur of some of humanity's best historical achievements — or should you despise fun, possibly. Since neither of these statements applies to me personally, I thankfully packed a bag and boarded a flight to Aswan, a little, vibrant city in the south of Egypt. Just a bit over an hour later leaving Cairo, the airplane touched down in Aswan. I had been anxious about locating the Luxor and Aswan Travel representative who would come to pick me up, but I soon found that I would not have feared. The airport was a shoebox. A couple of feet away from my entrance gate would be the baggage claim, our manual and the departure. After greeting and meeting a few strangers that had been in my own little set of travelers, we boarded a van and drove to fulfill our cruise boat.
I checked the view as we drove out into the boat docked on the riverbank. The architecture of Aswan is timeless Nubian design, with airy, open arches, domed ceilings, and brightly colored details in geometric patterns. I'd see a great deal of the same tucked between hands and open areas during the upcoming few days as we sailed up the Nile. The cruise ship was the polar opposite in fashion. The Nile cruise was a glistening white leviathan bedecked with modern furniture bits in earthy tones. My cottage had a similar contemporary sense, with inviting colors, minimalist particulars and a toilet that was certainly nicer than the one that I had in the home. The window stretched from floor to ceiling and the perspective was, in a word, magnificent.
My tour group was a little gathering of ten. The majority of us did not understand each other, however within the upcoming few times we'd develop into a close-knit set of friends who always giggled like teenagers. After checking in and eating lunch, we left the boat for our first excursion together. Our manual, Mohamed, was an Egyptian guy in his twenties with a simple demeanor and perfect English. As we drove up into the High Dam and Lake Nasser, Mohamed gave us a contemporary Egyptian history lesson which was as attractive as it was educational, punctuated by the occasional wry joke. Our second stop was the west quarry. Thousands of years back, rock was excavated from this website and hauled all the way upriver into Cairo. The sun beat down on us as we all struck mid-afternoon. It had been 120°F, but the dry air made the heat more tolerable than some of us were anticipating.
Late afternoon arrived and we jumped a tiny motorboat and place out for Philae Temple, on a little island nestled between rocky coastline and dense vegetation. The Nile water was clear and crisp. Collective gasps of amazement were issued as we approached the temple, a fantastic stone complicated that mostly dates back to the Ptolemaic Kingdom from the 3rd century B.C.E. A graceful colonnade indicated the major temple entrance. The elegance of Philae Temple is something which actually has to be viewed to be known. We had dinner on board the boat, which has been a very tasty mixture of Egyptian and global fare. "I cannot think I could actually eat," stated the vegan sitting near me. During the upcoming few days, the team took evident pleasure in the odd challenge (such as Egypt, at least) of preparing habit vegetarian foods for her.
The next day of this escape was a blur. I awoke to the gentle motion of this railway sailing north. I had my breakfast from the window, at which I could love the calm view of departure palms and fertile farmland. We reached Kom Ombo and de-boarded to get a tour of this temple, an odd arrangement split in 2 for devotion to two Gods, Sobek and Horus the Elder. The very best aspect of the experience was that the Crocodile Museum, which was fitting, provided that Sobek was a crocodile-headed god. I didn't head to Upper Egypt for the crocodile mummies, but I will certainly go back to Upper Egypt for its crocodile mummies.
Mohamed gave us a lesson in bargaining with the regional vendors, and it paid off; we negotiated for ourselves and ended up getting Egyptian clothes and memorabilia at acceptable rates. We spent the remainder of the afternoon on sunlight deck playing at the swimming pool and enjoying the view as we sailed to Edfu. That day we ready excitedly for a Egyptian dancing celebration and donned our newly-purchased galabayas. Egyptians and overseas visitors alike assembled in the lengthy, decorated dresses and danced to neighborhood Shaabi music. If we seemed silly, nobody bothered to inform us.
We awakened in Edfu. Horus Temple (Temple of Edfu) is easily the best place I have been in Egypt. Its walls have been buried in sand before 1860, which led to the leading preservation of this paint indoors. The figurines, art, the architecture itself are a tribute to both Horus and his amazing birdly visage. Left to research openly in its hallowed halls, I marveled at its detailed paintings and narrow corridors. Back in the day, it was a sacred area where only priests could enter. I could barely believe my luck I was really allowed in, peasant I am. After reluctantly being hauled from the temple, I combined my team and we sailed north to Luxor, a town therefore archaeologically rich that it is essentially an open-source museum.
If you don't have a habit of wandering around ancient temples (I do not), nothing could prepare one for the emotional gravity of entering Karnak Temple. Its front terrace and walls are all imposing. Inside, a field of painted, engraved columns stretches towards the skies. Your eyes can not help but be attracted up. The ceiling is gone today, however, the giant lotus and papyrus-shaped columns hold up a weighty feeling of religious importance. This place is enormous. Pharaohs once walked, I believed wholeheartedly as I drifted around.
It's stated that if you circle the scarab statue at Karnak Temple three times, your desire will be allowed. I awakened with a buddy from my team and paced round the limestone beetle. Make this excursion last more, I quietly wished. Luxurious travel was honestly a lot more fun than the usual rustic backpacker like myself'd given it credit for.
The final morning of the Nile cruise appears bright and warm. We got up and had breakfast — we'd pay a visit to the Valley of the Kings now and wanted to beat the summertime heat. A valley of craggy peaks and crumbly red stones hides the imperial tombs of over 60 pharaohs, such as Queen Hatshepsut, celebrated woman hero of early Egypt. Mohamed bought us all tickets to research three tombs. Though a few people chosen to go to the final resting place of the Boy King Tutankhamun, I chose the grave of Pharaoh Merneptah, son of Ramses II. The descent to Merneptah's tomb was narrow and steep, the air heavy and still. The final resting place of the sarcophagus was carved deep into the mountain, under an indigo ceiling decorated with starry skies.
Our very last place to see was that the mortuary temple of Queen Hatshepsut, renowned for not just perceptible over Egypt as a female, but arguably doing it better than some of her male predecessors. Mohamed gave us a history lesson packaged with details and facts interspersed with religious and philosophical comment. His admiration for Hatshepsut was clear, and his tales left her temple come into life. I took a couple of minutes to climb the staircase into the high flat and has been rewarded by a view of the orange hills and heavy green areas that took my breath away (this could have been because of the staircase). Upper Egypt is so phenomenally amazing, it is hard not be envious of the men and women who reside there and have to see it daily.
My new friends and I were dropped off in the Luxor airport for departure to Cairo. Everyone seemed refreshed and lively. Each individual was more than fulfilled from the excursions and sightseeing, but we enjoyed it so much we were left wanting a bit more. I really don't think anybody was prepared to leave their 5-star drifting resort.
Can I do a luxury cruise? Unquestionably. I believe I might have appreciated the excursion from any old resort, but slowly sailing up the Nile must be among the greatest methods to explore Upper Egypt. Each night has been a time to get silent stargazing whilst listening to waves lapping softly against the boat! Each single morning, I opened my window into a glorious view of the sun climbing over glistening waters. And frankly, it felt nice to be treated as a priest for a couple of days. I was amazed how much I enjoyed it. I am not prepared to throw my hiking boots, but I am prepared to give "luxury travel" another go.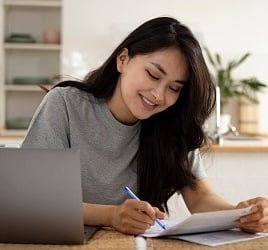 Amanda Byers is a graduate of Columbia, where she played volleyball and annoyed a lot of professors. Now as Zobuz's entertainment and Lifestyle Editor, she enjoys writing about delicious BBQ, outrageous style trends and all things Buzz worthy.