Rapid developments in AI in recent years have had far-reaching consequences for the creative process. The language models developed by OpenAI, such as GPT-3.5, have proven to be highly effective in producing content that is highly similar to that produced by humans. Concerns concerning the veracity of future internet information are warranted by the fact that even OpenAI has trouble telling the difference between AI-generated content and original human-written articles. In this piece, we'll discuss the risks and opportunities associated with AI-generated content, and how they affect the veracity of data online.
Table of Contents
The Explosion of AI-Created Content and How to Make Sense Of It
Artificial intelligence (AI) language models, like OpenAI's GPT-3.5, are built to sift through and learn from massive volumes of data. Using this information, they may produce writing that reads like it was produced by a human being, complete with coherence and contextual accuracy. The rapid development of AI-generated content has both positive and bad implications for those involved in the production and consumption of media.
What This Means for Creativity
The distinctions between authentic and synthetic content continue to blur as AI-generated material advances in sophistication. It may become more difficult for authors to prevent their content from being copied and distributed as authentic-looking copies. The value of material made by actual humans might drop as a result, which would be bad news for anyone whose living depends on making content.
The War for Online Visibility in Search Engines
Search engines are challenged by the proliferation of AI-generated information, which makes it harder than ever to determine which results to show people. Misleading search results and a lack of variety in the information displayed to users may result if AI-generated content is difficult to distinguish from real articles.
AI Language Models and Their Complexity
The accuracy with which a language model can make predictions about a given text sample is defined as the perplexity. In general, lesser accuracy corresponds to higher perplexity scores and vice versa. Artificially intelligent language models, such as GPT-3.5, strive towards minimal ambiguity by producing text that matches the patterns seen in the training data. While a lower perplexity is preferable for AI-generated material, it may lead to a loss of originality and variety in the language that is produced.
Explicit Artificial Intelligence Content
The term "burstiness" describes the haphazard placement of words or sentences in a document. Burstiness in AI-generated content might result in boring or incomprehensible passages. Creators of content should exercise caution in the face of this phenomena, as it threatens the readability and veracity of the output.
Keeping Details and Big Picture in Check
When using AI to create content, it's essential to keep the details and the big picture in mind. AI language models are great at supplying specifics, but they need to understand the bigger picture so they don't give out wrong information. To keep AI-generated information useful and instructive, this balance must be maintained.
Why using "we" can change the world
The effects of AI-generated material on the reliability of online data have been explored in this article. Now more than ever before, content producers, readers, and search engines must negotiate the terrain of artificial intelligence-generated media. Although these developments have the potential to make content creation more efficient, there is no denying the risks they pose to creativity and authenticity.
Conclusion
The future of the internet's information landscape is bright and hazy because to the proliferation of AI-generated content. Search engines should continue honing their algorithms to differentiate between AI-generated and human-written material, while content providers should adjust their tactics to safeguard the credibility and worth of their work. Finding a middle ground between AI's advantages and the protection of creative work is essential for the future of the internet.
FAQs
Can content completely created by AI take the place of content written by humans?
Despite substantial progress, AI-generated content is still not likely to fully replace content provided by humans. AI models can't match human writers when it comes to creativity, emotion, and viewpoint.
How can artists prevent AI systems from copying their creations?
Creators can protect their work from being plagiarised and incorrectly ascribed to AI-generated sources by using watermarks, copyright measures, and other anti-plagiarism technologies.
What effect, if any, will AI-created content have on SEO?
SEO rankings can be affected by AI-generated content because search engines always aim to provide users with the best possible results. Maintaining a healthy SEO strategy that includes actual content development is essential.
Should we even trust AI-created content?
If users are made aware of the AI's role in creating the content, then the answer is yes. The use of artificial intelligence (AI) in content creation necessitates openness about such decisions in order to maintain credibility.
What do you see the future of AI doing in terms of making content?
The potential of AI in the field of content production is exciting. Artificial intelligence (AI) has the potential to develop into a game-changing tool in the areas of content generation, research assistance, and process enhancement.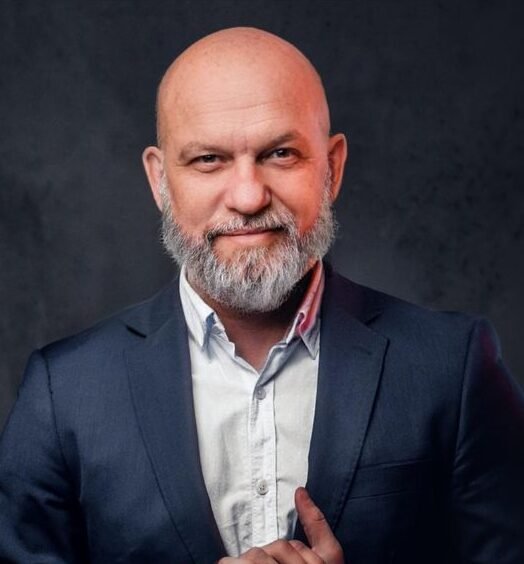 Rene Bennett is a graduate of New Jersey, where he played volleyball and annoyed a lot of professors. Now as Zobuz's Editor, he enjoys writing about delicious BBQ, outrageous style trends and all things Buzz worthy.