Concerns and discussions have been sparked by the growing interest in the topic of artificial intelligence (AI) and its potential effects on society. An article published on TechRadar recently expressed concern that artificial intelligence could cause extinction. Their worries are reasonable, but it's important to sort out which ones are justified. This essay will go into the topic, distinguishing reality from fiction and discussing the advantages and disadvantages of artificial intelligence.
Table of Contents
Artificial Intelligence's Ascendance
Recognising Synthetic Intelligence
Artificial intelligence (AI) is the study and implementation of making computers do work that traditionally has required human intelligence. These programmes are capable of processing massive volumes of data, identifying patterns within it, and acting accordingly. Many sectors, from medicine and banking to transport and the arts, have already been transformed by AI.
Gains from AI
There are a lot of upsides to using AI technology. It allows for improved data analysis and, consequently, better decision making. Artificial intelligence (AI)-enabled devices can automate mundane jobs, freeing up workers for more complicated and imaginative projects. Artificial intelligence (AI) has the potential to boost healthcare results, safety and security, and industry-wide innovation.
Confusion and unfounded dread
Despite the promising future of AI, the area has also been subject to scepticism and alarmist predictions. When AI is misrepresented in the media or misinterpreted by the general population, misunderstandings ensue. Fictional depictions of AI as villainous entities out to conquer the world tend to raise irrational fears. When analysing the effects of AI on society, it is essential to separate fact from fiction.
Robotics and Its Effect on Jobs
Changing the Face of Work
The potential effects of AI on the labour market are a major source of anxiety. Automation fueled by artificial intelligence (AI) has been criticised for its potential to put a large number of people out of work. While it's true that AI has the potential to automate some jobs, it also generates new ones. There will be a need for specialists like data scientists, AI ethicists, and AI trainers as the field of artificial intelligence develops. Reskilling and upskilling the workforce is essential in order to adjust to the new reality.
Working Together with Robots
Although many fear that AI will eventually replace human workers, this is unlikely to happen. Productivity and efficiency can both improve when humans and AI work together. Professionals can benefit from the use of AI algorithms in data analysis by having access to more accurate information. Humans and AI can reach previously unattainable heights of creativity and problem solving if they work together.
Ethics and Lawful Guidance
Discussion on Disparity and Equity
The increasing prevalence of AI makes it all the more important to address any ethical concerns that may arise. Fixing AI's inherent bias is a major obstacle. These algorithms may reinforce societal biases since they are taught to do so using past data. Monitoring and correcting for bias throughout development and rollout of AI systems is crucial for ensuring their fairness and equity.
AI that is both open and responsible
Transparent and accountable AI systems can increase confidence and reduce danger. The organisations responsible for creating AI technology have a responsibility to make their products transparent and auditable. This openness aids in spotting any biases or errors and makes room for effective human monitoring. Responsible AI development and use can also be aided by legislation and standards.
Conclusion
There is great potential for AI to improve many facets of our life, but we must approach this topic critically and thoughtfully. While people do have legitimate worries about how AI will affect society, it's important to separate fact from fantasy and calm unwarranted nerves. We can use the power of AI for good if we take ethical concerns seriously, encourage human-AI cooperation, and regulate the field in a responsible manner.
FAQs
Can we trust AI not to destroy us?
False, AI does not pose an immediate danger to humankind. The extent to which AI can positively or negatively affect society will depend on how it is created, used, and governed. Ethical concerns and responsible action will help us reap the most benefits while minimising harm.
Will AI make human labour obsolete?
Artificial intelligence (AI) has the ability to automate some tasks, but it is more likely to amplify human capabilities rather than replace them. As AI develops, new career opportunities will arise that draw on both human and machine knowledge.
What steps may be taken to reduce bias in AI systems?
When developing and deploying AI systems, it is important to actively monitor and mitigate bias. This includes using a wide variety of data for training, performing regular audits of algorithms, and incorporating interdisciplinary teams into the design process.
How important is openness in artificial intelligence?
In order to foster accountability and trust in AI, transparency is essential. Companies working on AI systems should make them auditable and disclose detailed descriptions of how they function. Humans are better able to monitor and correct problems with AI when the system is open and easy to understand.
How can laws and guidelines promote ethical advances in AI?
To guarantee the ethical growth and deployment of AI, regulations and standards play a crucial role. Data privacy, algorithmic bias, and responsibility are just some of the problems they can solve. The ethical use of AI and the safeguarding of both persons and society from its potential dangers can both benefit from a regulatory framework.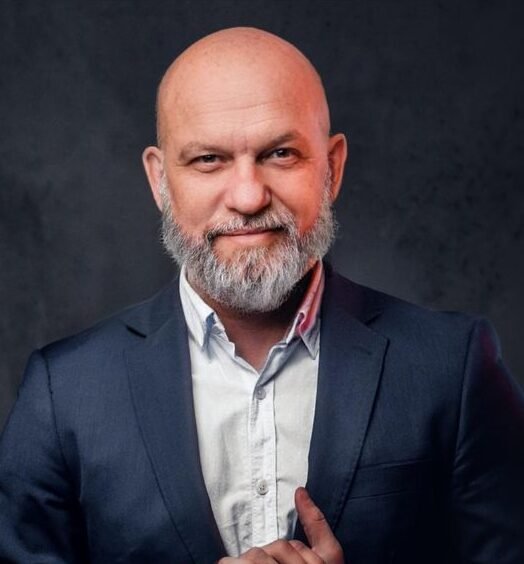 Rene Bennett is a graduate of New Jersey, where he played volleyball and annoyed a lot of professors. Now as Zobuz's Editor, he enjoys writing about delicious BBQ, outrageous style trends and all things Buzz worthy.