Apple has consistently been an industry innovator. The company's reputation for breakthrough innovations has earned them a dedicated customer base. Apple's rumoured entry into the market for mixed reality headsets has been making the rounds recently. Some people think Apple's mixed reality headgear is nothing more than a gimmick, while others are quite optimistic about its potential. This article will investigate the rumours surrounding Apple's mixed reality headset and provide some possible explanations for the discrepancies.
Table of Contents
All the Fuss About Apple's VR/AR Headset
Apple has a tradition of creating widespread excitement before releasing a new product. From the introduction of the original iPhone to the Apple Watch, Apple has always demonstrated an ability to captivate its target audience. The rumours about its mixed reality headset are no different. Apple aficionados and other techies have been anxiously speculating about the device's rumoured features and capabilities.
Mixed Reality's Untapped Potential
With mixed reality, you get the best of both virtual and augmented reality in one amazing experience. While augmented reality (AR) adds digital information to the actual world, virtual reality (VR) takes people into a totally artificial world. Mixed reality has limitless potential, from the entertainment and gaming industries to more serious ones like construction and design.
Apple's History of Breakthrough Developments
The rumoured Apple mixed reality headgear needs to be discussed in the context of Apple's history of technological advancement. Apple has a track record of disrupting established businesses with its innovative products. Apple has continually introduced ground-breaking products and transformed whole markets, from the iPod to the iPad. Some, however, point out that giants like Oculus and Microsoft are already present in the mixed reality market.
Is Apple's MR Headset All in Your Head?
The prospect of Apple entering the mixed reality industry has generated a lot of buzz, but there are good reasons to doubt that it will actually happen. In sports, a "head fake" is a deceptive manoeuvre in which the player appears to do one thing while actually doing another. Apple may be utilising rumours and conjecture about its next mixed reality headset to conceal its genuine goals.
Interfering with Other Work
When it comes to new product creation, Apple is notoriously secretive. The corporation may be trying to deflect interest away from its other initiatives by disclosing information about a mixed reality headset. Everything from iPhones to laptops to Apple Watches is part of Apple's extensive product ecosystem. Speculation regarding Apple's plans for mixed reality may be an attempt to divert attention from those preparations and keep the competition guessing.
The Role of the iPhone in Modern Life
The iPhone's enduring relevance to Apple's bottom line is also a factor that makes the company's mixed reality headset seem like a hoax. Apple still relies heavily on the sales of the iPhone, which has become a household name. Apple can keep the interest in its brand alive and well while staying focused on its primary product by generating excitement around a mixed reality headset. The rumours could be an attempt to keep the iPhone in the thoughts of consumers.
Difficulties in Technology and Readiness for Market
Making a reliable mixed reality headset from scratch is no easy task. Huge technical hurdles must be jumped, particularly in areas like hardware design, user interface, and software integration. In addition, the market for mixed reality headsets is still at the early stages, with widespread acceptance yet a ways off. Apple may be holding off on developing a mixed reality headset until the technology is more refined and the market has grown.
Conclusion
In conclusion, it's crucial to treat the rumours about Apple's mixed reality headset with a fair dosage of scepticism, even though they've aroused excitement. Apple frequently employs this type of deliberate confusion to keep its rivals on their toes. Apple could be devoting its resources elsewhere or simply waiting for the appropriate moment to enter the mixed reality market. Whether Apple's rumoured mixed reality headgear is a hoax or the real deal remains to be seen. We can keep guessing and waiting for Apple's next move till then.
FAQs
Mixed reality…what is it?
The answer is "mixed reality," which blends VR and AR features to produce a fully immersive environment.
What sets Apple's augmented reality headset apart from the competition?
While the specifics are still up in the air, you can rest assured that Apple will do what it does best: innovate.
Does Apple have a definite date for the launch of its augmented reality headset?
There is currently no official release date for a mixed reality headset because Apple has not verified its existence.
What secrets does Apple have for building anticipation for its wares?
Apple's reputation for secrecy and its ability to build consumer anticipation and excitement through carefully planned marketing campaigns are well-known.
Will Apple's augmented reality headgear change how you use your iPhone?
The iPhone is still Apple's most important product, so a switch to the mixed reality headgear is probably not in the cards.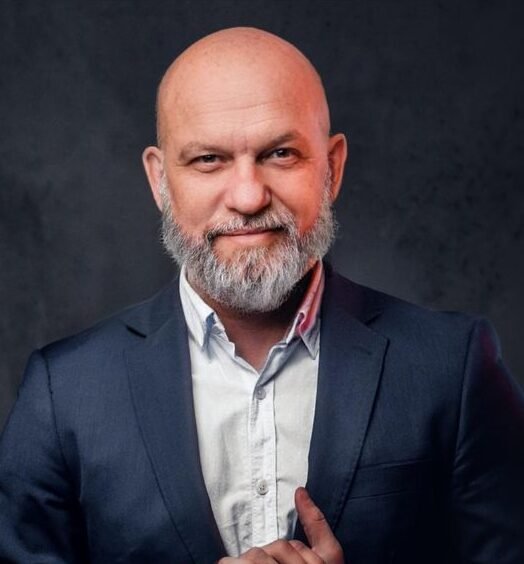 Rene Bennett is a graduate of New Jersey, where he played volleyball and annoyed a lot of professors. Now as Zobuz's Editor, he enjoys writing about delicious BBQ, outrageous style trends and all things Buzz worthy.