AT&T and Mediacom Internet are major players when it comes to providing high-speed internet connectivity using fiber-optic technology. It provides users with low-latency internet service, which is best for gamers. People look for such internet services as these services provide users with affordable and super-fast internet service that is reliable, affordable, and provides users with so many cool features that add more to a user's online experience.
When it comes to providing recommendations about the service depends upon several factors. These can be:
Speeds it provides to users
Areas of the US where it provides services
Different online activities users can perform
Data caps and limits
Plans and prices offered to users
Additional features that users get
Let's evaluate both AT&T and Mediacom and provide you with recommendations regarding the service you should opt for.
Table of Contents
The Coverage Area
AT&T Internet Service
AT&T provides users living in around 21 states and 9,402 zip codes with high-speed internet service based on IPBB and fiber–optic technology that provides high-end internet technology and more speeds. AT&T users mainly belong to rural and urban areas where the population is usually very dense. Some areas where you can find AT&T Internet connectivity include:
Chicago, IL (55.3% Availability)
Houston, TX (39.9% Availability)
Miami, FL (63.6% Availability)
Los Angeles, CA (36.4% Availability)
San Diego, CA (63.6% Availability)
Columbus, OH (76.0% Availability)
Austin, TX (55.3% Availability)
Mediacom Internet
Mediacom Internet services provide users with high-end Gigabit technology mainly in the Midwest and Southeast regions of the US. It provides services in 22 states of the US and covers around 2,173 zip codes of the region. You can also find Mediacom Hotspots in selected 9 states of the US if you want to use the internet while traveling or want to relocate to a different location. Mediacom is available in the following top 5 regions:
Springfield, MO (95.6% Availability)
Des Moines, IA (99.0% Availability)
Cedar Rapids, IA (97.2% Availability)
Columbus, GA (73.7% Availability)
Columbia, MO (77.4% Availability)
Davenport, IA (97.9% availability)
Albany, GA (94.7% Availability)
Internet Speeds
AT&T Internet
AT&T Internet provides users with high-speed Internet that lets users perform the most basic things like browsing the internet, sending/receiving emails, chatting, and so on. It also lets users perform heavy things like streaming HD and 4K UHD movies, online gaming, video conferencing, and so on seamlessly. In short, users of all online needs get to use the internet without any issues. However, users can experience fluctuations in the internet speeds depending on the internet plan they have subscribed to. For instance, if users use the AT&T Fiber Internet, they get more reliable internet service and high speeds as compared to users who use the High-Speed Internet Plan as it provides internet service using a DSL connection or IPBB.
Internet speeds offered by AT&T Fiber Plan start from around 300 Mbps and go up to 5 Gbps and speeds offered by High-speed Internet Plan start from around 35 Mbps and go up to 1000 Mbps. You can further explore different aspects of the service by calling the AT&T customer service number.
Mediacom Internet
Mediacom Internet provides users with high-speed hybrid fiber-coaxial cable internet service that provides users with internet service based on the Gigabit technology. This means that users can get 100/10 Mbps interent speeds for basic tasks like chatting, browsing the internet, managing emails, and other basic online tasks. These speeds go up to 300/20 Mbps and 1000/50 Mbps for heavy internet usage. Users can experience variable speeds depending on the area they live in. So, it is a good idea that you either go for using online tools to explore speeds and plans they can use while being in a specific area or talk to a customer service representative for more guidance.
Data Caps and Limits
AT&T Internet
This is one of the most important aspects of the service that people look for while using the internet. It provides users with the peace of mind that they deserve as users do not want to get disconnected in the middle of watching a movie/show, playing multiplayer games, or transferring files. AT&T offers data caps depending on the place they live in. AT&T provides users with 1. 5 TB to unlimited data depending on the plan they use. Users subscribing to the AT&T High-speed plan get 1.5 TB and Unlimited data. However, users using the AT&T Fiber Internet Plan get unlimited data themselves.
Mediacom Internet
Mediacom provides users with higher data caps, which according to Mediacom Internet, is more than enough for any Internet user. This makes Mediacom Internet a better option for internet users as they are provided data caps that are available in thousands of GBs. For instance, users who have subscribed to its Xtream Internet 100 plan get 300 GB data allowance, Xtream 300 offers 1500 GB data, and Mediacom Xtream Internet 1 Gig Plan offers 1500 GB data allowance to its users. These data caps are sufficient for users who love to play multiplayer games with more internet demands, stream movies and shows on YouTube, Netflix, and other services, share files of almost all sizes, and so on.
Conclusion
Just like Mediacom Internet, AT&T provides users with different plans devised to meet the needs of all kinds of users and tasks. Users can select the service that meets their needs and the needs of their families. However, if anybody wants our take on the service, they can go for Mediacom Internet service as it provides users with more comprehensive plans and packages and more data volumes. 
AT&T on the other hand provides users with more coverage all over the US. But it is always a good idea to ask one of its representatives to provide you with more information about the coverage and availability of service in a certain area or state.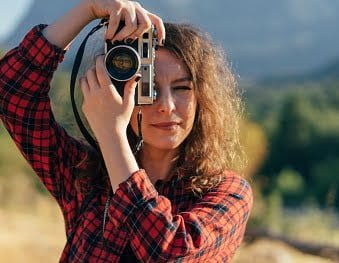 Andrea Parker is a reporter for Zobuz. She previously worked at Huffington Post and Vanity Fair. Andrea is based in NYC and covers issues affecting her city. In addition to her severe coffee addiction, she's a Netflix enthusiast, a red wine drinker, and a voracious reader.