In today's technological world, the ability to easily share music is a must-have for many headphones. The ability to attach several headphones to a single device has made it easier than ever to share audio with a buddy or coworker, whether you're listening to music or a podcast. This post will show you how to stream music to your AirPods or Beats headphones with ease by providing detailed instructions and useful advice.
Table of Contents
Introduction
In this piece, we'll take a look at the various options for transmitting sound between AirPods and Beats headphones. We'll go through everything you need to know to get the most out of your listening experience, from sharing audio wirelessly to using numerous pairs of headphones with a single device. Let's just jump right in!
Method 1: Playback on Both AirPods and Beats Headphones
The first approach we'll go through makes use of the in-built functionality of headphones like AirPods and Beats to facilitate audio sharing. These wireless headphones enable for simple connection and sharing of audio. Here's how to achieve your goal:
Step 1: You need to do is put your headphones into pairing mode.
Make sure both of your AirPods or Beats headphones are in pairing mode for audio to be shared between them. For information on how to enter pairing mode on your device, check the handbook or the maker's website.
Step 2: Connect the first set of headphones to your device
Open your device's Bluetooth settings once your headphones are in pairing mode, and then choose your headphones from the list. Just follow the on-screen instructions to finish the pairing.
Step 3: Connect a second set of headphones to share the sound
Connect one set of headphones, then bring a second set of headphones into close proximity of your smartphone. When you plug in a second set of headphones, a window will show on your screen asking if you wish to share the audio. To begin sharing audio, select the option and tap it.
Step 4: Listen to the music together
If you have two sets of headphones and turn on audio sharing, both sets will start receiving the sound from your device at the same time. Now you and a friend or loved one may share the experience of listening to music or watching a film.
Method 2: Make Use Of External Applications
You can use third-party apps to expand your audio sharing capabilities beyond what comes included with your AirPods or Beats headphones. These apps extend the capabilities and allow for individualised adjustments. One such well-liked app is as follows:
The AmpMe App
AmpMe is a smartphone app that works across platforms and lets you play the same music on all of your connected devices at the same time. It's perfect for workplaces with a variety of different kinds of mobile devices because it supports both iOS and Android. To begin exchanging audio with AmpMe, do as follows:
The AmpMe app can be found in the app store on your mobile device.
Launch the programme and register for an account, or enter your existing one details.
A new group can be made by tapping the "+" button.
To have your friends join your group or to send invitations, just follow the on-screen prompts.
When everyone is together, choose a song or playlist to play in unison.
Conclusion
AirPods and Beats headphones make it simple to share your music with others. There are a number of ways to take advantage of the multi-user audio experience, including the headphones' in-built functions and the use of third-party apps. Take use of today's technological comforts and improve your listening experience by talking around the stereo.
FAQs
Can I sync my Beats headphones with my AirPods?
Using the methods outlined in this post, you can indeed transfer audio across AirPods and Beats headphones. Both varieties of headphones support smooth audio sharing and are compatible with one another.
Do I need to be online for headphone synchronisation?
Sharing audio with numerous headphones does not require a network connection. In most cases, Bluetooth is used to facilitate direct communication between the headphones and the device.
Can music be shared between AirPods and Beats headphones, or are there any restrictions?
Depending on the device and the brand of headphones, there may be limitations to the ease and flexibility of audio sharing with AirPods and Beats headphones. Instructions and compatibility information should always be found in the user manual or on the manufacturer's website.
When listening together, can I set individual volumes for each set of headphones?
When listening together, the volume of each set of headphones can be adjusted independently. This facilitates a tailor-made hearing experience for each individual.
Can I use one set of headphones with multiple brands?
As long as both sets of headphones support the essential Bluetooth profiles and audio sharing protocols, you should be able to listen to the same music on headphones made by separate companies. However, for the most up-to-date information on compatibility, check the user manuals or visit the websites of the respective manufacturers.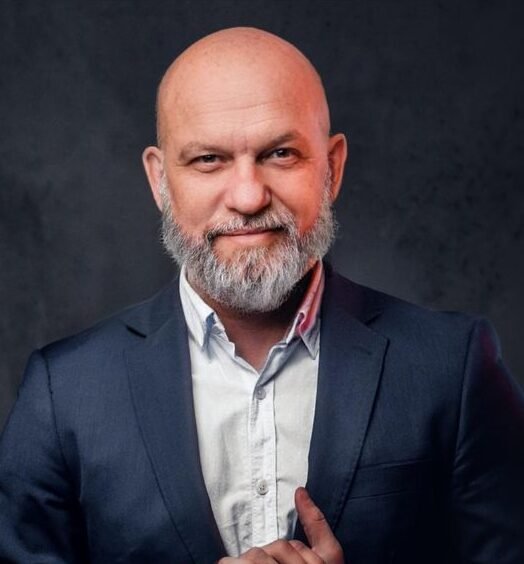 Rene Bennett is a graduate of New Jersey, where he played volleyball and annoyed a lot of professors. Now as Zobuz's Editor, he enjoys writing about delicious BBQ, outrageous style trends and all things Buzz worthy.