Scams and fraud are becoming frequent in today's online environment. Gmail verification scams are a new type of online fraud. This bogus Gmail verification process is designed to deceive users into giving out their personal information. In this post, we will examine this con in depth and provide you tips on how to prevent becoming a victim.
Table of Contents
How the Google Verification Scam Works
Can you explain the Gmail verification fraud?
To trick users into giving up personal information or login credentials, fraudsters impersonate the legitimate Gmail platform in the Gmail verification scam. Scammers frequently use email templates designed to look like official Google messages in order to trick victims. They use official-looking logos and colour schemes as well as carefully designed subject lines to make the email appear real.
Just how does this con operate?
The victim receives an email claiming their Gmail account has to be verified immediately due to suspicious activity or an expired password. In order to complete the verification procedure, the user may be asked to click a link in the email. This URL, however, takes you to a spoof website that looks very much like Google's official sign-in page for Gmail.
If a person submits their credentials into a malicious website, the fraudsters will get access to the user's account. This opens the door for more phishing efforts, identity theft, and other forms of criminal activity with the hacked account.
Recognising Dangerous Indicators
Knowing how to spot red flags that suggest a suspicious email or website is essential for avoiding the Gmail verification scam. Key considerations include the following:
Verify the sender's address before replying.
Pay close attention to the sender's email address. Emails sent by fraudsters frequently have addresses that, at first look, seem to be valid but are actually slightly modified or fraudulent. Keep an eye out for domain names that contain misspellings, unnecessary letters, or strange extensions.
Examine the info in the email
Take care with the email's language, grammar, and layout. Professionalism and precision are hallmarks of Gmail and other legitimate organisations' official communications. If there are a lot of typos, misspellings, or strange formatting choices in the message, you should proceed with caution.
Make sure the url is correct.
Check the website's URL in the email and in the address bar of your browser before entering any personal information. URLs used by phishing websites often include minor differences from the original domain or extra subdomains. Verify that "https://" comes before the website's address to show that you're connecting to a secure server.
How to Avoid the Google Verification Scam
After going through the fundamentals of the Gmail verification scam and how to spot the telltale symptoms of it, we'll move on to discussing some practical steps you can do to protect yourself from falling for the con:
Two-factor authentication (2FA) should be activated.
If you want to make your Gmail account even more secure, enable two-factor authentication. The extra step of entering a verification code makes it so that even if fraudsters get their hands on your username and password, they still can't access your account. Connect your Gmail account to your phone and an authenticator app to activate two-factor authentication.
Be wary of emails that you didn't ask for.
Be wary of any emails that request verification of personal information or access to your account that come to you unexpectedly. Do not use the links supplied in the email; instead, go directly to the service's website and make any required adjustments or verifications there.
Acquire knowledge and maintain awareness.
Keep abreast on modern phishing and other scams being employed by cybercriminals. Follow reliable sources and stay up on security news by reading security blogs and newsletters regularly. The strongest weapon against con artists is an educated mind.
Put trusted anti-virus software on your computer.
Protect your devices from infection by purchasing antivirus and anti-malware software. These tools can identify and prevent access to potentially dangerous websites, phishing efforts, and malware.
Conclusion
Both individuals and businesses are at risk from the Gmail verification scam. Reduce your chances of being duped by this con by being aware of the red flags, taking precautions like enabling two-factor authentication, and keeping up with the latest scams. To keep your personal information and digital well-being protected, it's important to remember the importance of adopting a proactive attitude to online security.
FAQs
I received a fraudulent Gmail verification email; what should I do?
Avoid submitting any personal information or clicking on any links in a fraudulent Gmail verification email. Instead, you should check the status of your account directly from the Gmail website.
Can scammers still get into my Gmail if I don't give them my password?
No, your Gmail account is safe from hackers as long as you keep your password safe. However, if you enter your credentials into a suspicious website, you may end yourself exposing your sensitive data.
When it comes to the Gmail verification scam, is two-factor authentication helpful?
Two-factor authentication (2FA) is an extra precaution you can take to keep your Gmail account safe, even if your credentials are compromised.
Is there anything else I can do to protect myself from phishing attacks?
Having up-to-date antivirus and anti-malware software installed on your devices is just as important as turning on two-factor authentication and keeping an eye out for strange emails. Patch any security holes in your operating system and software by installing updates on a regular basis.
What should I do if I suspect that someone has hacked into my Gmail account?
You should change your Gmail password and turn on two-factor authentication right away if you have any reason to believe your account has been hacked. Verify your account settings, look for any unusual behaviour or messages, and contact Gmail's support team if you notice anything odd.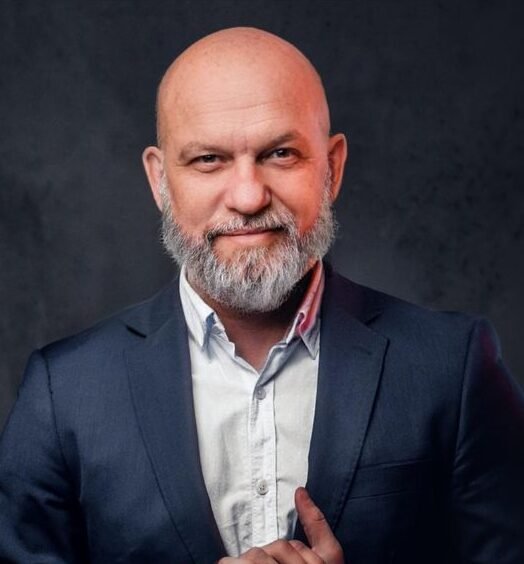 Rene Bennett is a graduate of New Jersey, where he played volleyball and annoyed a lot of professors. Now as Zobuz's Editor, he enjoys writing about delicious BBQ, outrageous style trends and all things Buzz worthy.